Attention
July 1, 2010 1:14 AM

COMMENT
Here's why the Tigers will not win the AL Central this year:
Yesterday, in the top of the ninth with one out, Miguel Cabrera reached on a Matt Tolbert error. With the Twins up by four runs, Morneau was playing behind him. By my count, no less than five opportunities passed without him taking second base on what would certainly have been fielder indifference. He pretty much just stood at first waiting for the game to end.
Had he been on second when Guillen singled, he could have scored easily. Does a gift run plus a vulnerable Rauch equal a rally? Tiger fans will never know.
As it happens, Guillen's hit came on a full count with two outs. Cabrera was off (if you can call it that) on the pitch. In fact, he sort of jogged toward second as the pitch was thrown, and didn't bother to even look to see where the ball had been hit. He didn't kick it up a notch until the ball actually passed through his field of vision on its way into center field.
He did make it to third, and was still slouching there when the game ended.
To win a division, attention must be paid.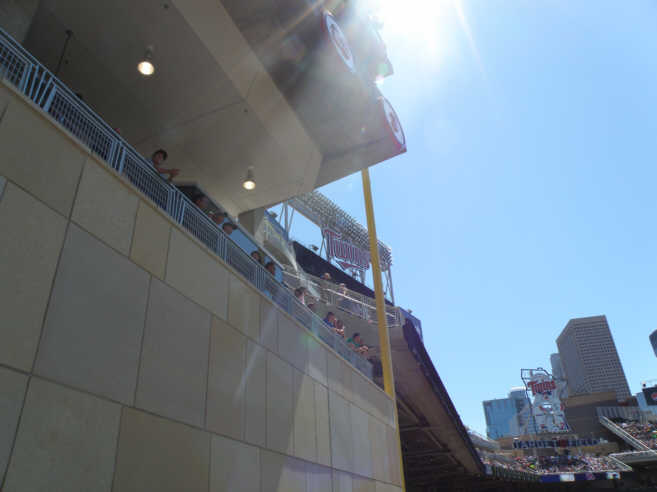 Lots of sun, but not much scoreboard from 127
We had some talk in the last thread about foul ball injuries. Basically, it all comes down to that old mantra: Bring your glove. Pay attention.
Well, only a few pitches into today's game, that mantra was once again proven correct.
I was sitting down in section 127, just a handful of seats away from the limestone on the admin building, and Magglio Ordonez launched a foul ball our direction.
It's really a great moment when you realize that the ball is definitely coming your way, but the initial elation gives way to fear pretty quickly. It's a primal fear, one that I remember well from my days in the church softball league. Am I going to catch this thing?
And this ball was coming -- I'm not kidding -- directly toward me. Well, OK, pretty much everybody around me was thinking the same thing. And that's the moment when you truly experience just how much energy went into hitting that ball all that distance. And all of that energy is about to test you.
Two rows behind me and two seats to my right, a kid wearing a Rays t-shirt with "Longoria" on the back reached up with his glove, and when he opened it and saw that the ball was actually in there, the look on his face was pure magic.
Bless his heart. He was sitting 300 feet from home plate, in foul territory, and wearing his glove. Awesome.
That's somebody who knows, attention must be paid.
As the game wore on, I moved from that seat and never looked back. It was OK, but those sections are just too cramped for me. I was elbow-to-elbow with a couple of big guys, the aisle always seemed packed with people I had to try and see through, the articulation is just a little bit shy of comfortable, I was sweating and wondering whether I'd put sun screen in enough places, and the group to my left seemed to shed and reclaim one or two members per half inning. Up. Down. Up. Down. Sheesh.
I know that this is all standard ballpark stuff, but there are so many options for seeing the game at Target Field that if the one you got just isn't clicking, you simply move on to the next one.
So I worked my way around the main concourse, watching each half inning from a different standing room area. Finding spots was pretty easy, though I usually didn't make it to the front railing. I was typically one row back, but always with a great view of the action.
By the bottom of the sixth, I was standing behind the Overlook when another ball came rocketing my direction. Morneau's homer -- reportedly the longest yet in TF history, though I'll check HitTrackerOnline for verification because I think I saw Brennan Boesch hit one farther -- landed about 10 feet to my left.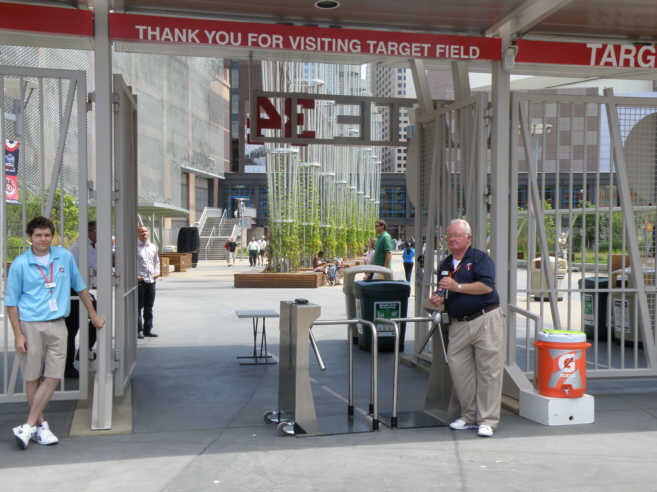 I took this picture just moments before Morneau's homer landed almost exactly where I had been standing. If only I hadn't wanted to watch the game...
This time there were no gloves. It hit the FSN stage and bounced into the type of mad scramble that mother's teach their children to avoid. I was not involved.
I was actually working my way around to the batter's eye, from which I watched the rest of the game. (Did you know that there's now a mini-donut stand out behind the Powerball seats?)
This is a great place to stand and watch, and I'm just barely tall enough to see over the wall. I don't think this has been true in the past, but you can now also hear the radio broadcast from there.
I noticed a couple of John Gordon calls that caught my ear:
"Here's a line drive -- foul!"
Well, no, it was actually a lazy pop foul that had a huge arc and landed a long way from the field.
"Ground ball to second. Tolbert now playing..."
Well, no, it was a ground ball to third, and Tolbert booted it.
Very odd. Attention must be paid.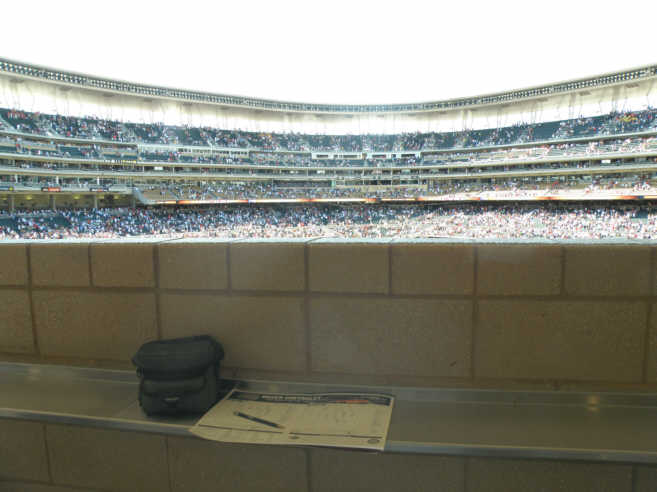 Today's late-inning office.
The big story of the day, at least for those who were actually at the game, was the fire alarm, which was -- at least -- pretty creepy.
I was watching from standing room behind section 119, and first noticed the flashing emergency lights across the ballpark. I thought it was people snapping pictures with pointless flashes, but soon realized that it was too many flashes to be that and they were all happening in sync.
Next, I heard the alarm siren and had flashbacks to fire drills in elementary school. Even knowing there was nothing wrong, those were always oddly unsettling. Of course, the natural instinct at that point is to assume some sort of false alarm.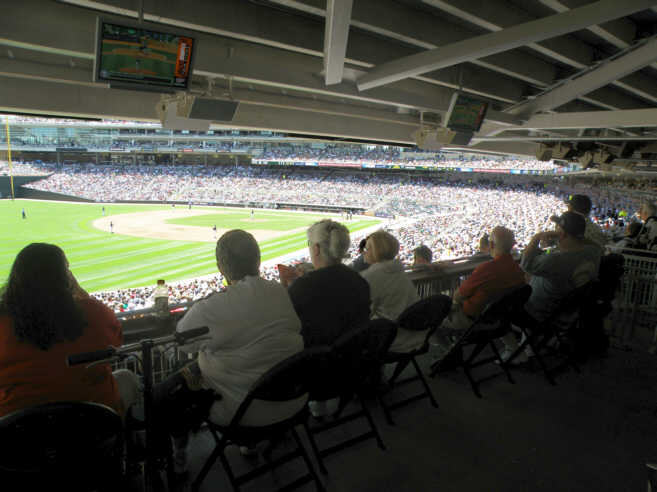 Here's where I was when the alarm went off, and though the siren wasn't terribly loud, at least one guy is plugging his ears.
But what happened next was truly unsettling. It was a woman's voice, louder and more omnipresent than the standard PA announcer, in an exaggerated calm (if such a thing is possible). She said one, calm but stern, word:
"Attention."
The crowd fell silent. The umps stopped play. It was like some freaky science fiction movie.
The whole thing, from my point of view, lasted about 30 seconds (the game was stopped for maybe 10 seconds), but that was enough. Your mind can do a lot of racing in 30 seconds. Possible scenarios from routine to catastrophic pop into your brain, responses are calculated, and the route to the nearest exit is plotted.
Elsewhere in the park, the announcements were reportedly much longer and more elaborate, though I've seen only sketchy accounts of what they contained.
Luckily, there was almost nothing to it. A short time later, I noticed that one of the concession stands on the main concourse had closed prematurely, so I put two and two together.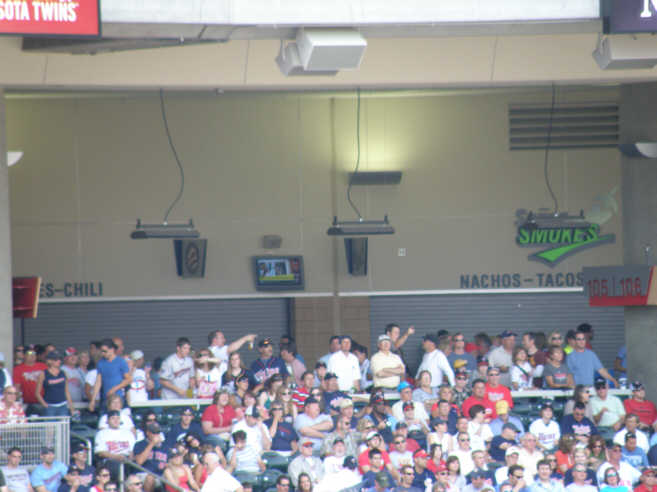 The closed concession stand.
After the game I spoke with Kevin Smith, who explained that a single sprinkler head had simply gotten too hot, for reasons still unknown. There was apparently no fire or smoke, though it was in the cooking area behind the Mill City Grille in section 105, near the fryer.
The head started spewing water, which limited the team's response options with regards to the audible alarms. If there's no water, they have the ability to override the audible emergency announcements while investigating. But once water starts flowing, only the fire department can stop the announcements by shutting off the sprinkler.
Smith said that by the time he made it to the area, the fire department was already on the scene and had shut down the sprinkler head. He estimated that the whole thing lasted about two minutes -- excellent emergency response from the Minneapolis Fire Department.
As I said, however, it was nowhere near two minutes from where I was standing. In fact the "noisy woman," as Smith calls her, got only the one word out. That's because the system is zoned, and announcements play only where they are actually needed. It is, obviously, a very sophisticated system.
Imagine if the one sprinkler head had either set off all the sprinklers in the building (the way those things used to work) or even piped emergency announcements everywhere. The little mishap could have gotten much more ugly very quickly.
As it is, the only ugliness was a bunch of water on the floor of the Mill City Grille. And that was easily and quickly cleaned up without causing any appreciable damage.
What's the lesson? I'm not sure, but when the noisy woman speaks, attention must be paid.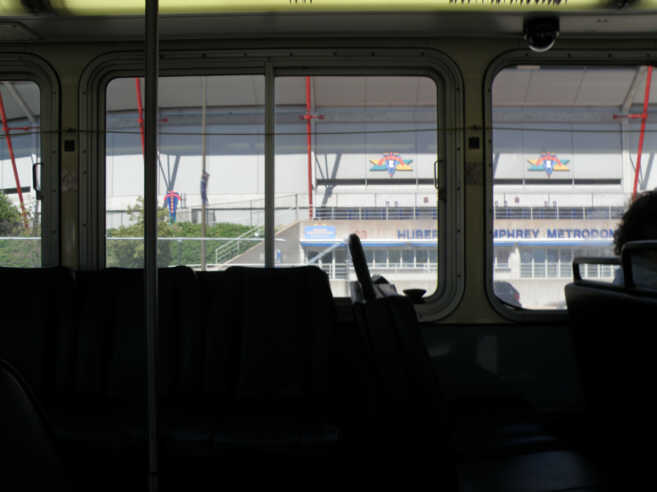 One of the sweetest sights of the day -- the Dome, and only through passing bus windows.
This evening we celebrated my dad's 73rd birthday at Pancho Villa on Nicollet. Tomorrow I will be attending the funeral for the father of one of my best friends. He was 84, healthy of body, sharp of mind, and simply did not wake up one morning earlier this week.
Though the family is still obviously in shock, tomorrow's event promises to be a joyful one. His life was simple, but fully lived. He was someone who seemed to know great calm and deep happiness and could find them in the simplest things (his collection of bottle caps is legendary in that neck of the woods; he collected many, many different types of things).
Attention will be paid.
Those of us who have baseball in our veins know something about what that's like. It's an essentially calm game in which the simplest things -- like taking second on fielder indifference -- can mean a lot, and from which a simple happiness can be found.
At least that's what I found out there today.
Comments
To utilized enhanced comment features, please enable cookies in your browser.
---
This page was last modified on July 2, 2010.
"You talk about the magic, the aura, but what really makes a stadium is the fans. Concrete doesn't talk back to you. Chairs don't talk back to you. It's the people who are there, day in, day out, that makes the place magic."
– Bernie Williams
Explore the Site
Here are 50 images chosen randomly from the 3045 found on this site. Click the image to be taken to the original post. A new list is created every 10 minutes.



Fun with section counting!

Ballpark elevation diagram, viewed from Fifth Street. (Click to enlarge.)

Click to enlarge greatly. See yourself?

Original Concept - With a Retractable Roof

A sampling of seats at Fenway Park

Killebrew taught, "Always make your autograph legible, boys."


Standing, standing, standing.

The circulation ramp on Fifth Street is shaping up very quickly.



The Pro Shop.


I love these upper neighborhoods.

Bassett Creek's path through the ballpark site (Source: Minneapolis Public Library)


This view looks through the opening in the fence where the crosswalk will be.




Complicated pedestrian crossing

The green in question (click for very large version)


Crosswalk taking shape.

I'll admit that this makes me nervous. It's pretty easy to step into the path of a train (which is true at various points along the line, but still...)

The lights have covers on the top, presumably to reduce light pollution

These are the outside tracks which go under the promenade

Close-up on the diagram of the Club Level with finishing materials (click to enlarge)
The main concourse.


Look closely and you'll see limestone on the front of the press box!


Wind veil install from across Seventh

The electronic sign has been corrected (and never forget that ballpark is one word, not two)

Home Plate Terrace -- really great seats; maybe my personal, budget-based favorite
This is the main entry to the Pro Shop. The second entry, located just outside the turnstiles, is indicated by the arrow.




The view from section 210

The saddest event

Once again, Noah is holding his ears because of the traffic noise.

Final Metrodome baseball sight



href="/MiningEIS1.html#elev_prom_bw_small.jpg">

Ballpark elevation viewed from the promenade (HERC plant) side. (Click to enlarge.)

A look at Gate 34.
aa.jpg" />
I love views like this. They show just how much Target Field shimmers. (Photo by Jeff Ewer)
Glossary
BPM - Ballpark Magic
BRT - Bus Rapid Transit
DSP - Dave St. Peter
FSE - Full Season Equivalent
FYS - Fake Yankee Stadium (see also: NYS)
HERC - Hennepin Energy Resource Company (aka the Garbage Burner)
HPB - Home Plate Box
HRP - Home Run Porch
LC - Legends Club
LRT - Light Rail Transit
MBA - Minnesota Ballpark Authority (will own Target Field)
MOA - Mall of America
MSFC - Minnesota Sports Facilities Commission (owns the Metrodome)
NYS - New Yankee Stadium
SRO - Standing Room Only
STH - Season Ticket Holder
TCFBS - TCF Bank Stadium
TF - Target Field
Selected Bibliography - Analysis

Selected Bibliography - Surveys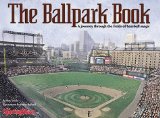 Not a "Third Edition" exactly,
but it replaced the above title
(2000)


Original edition (2000, round)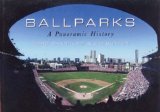 (2004, very large coffee table)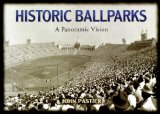 (2006, very large coffee table)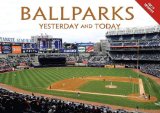 Combines the previous two titles
(2007, medium coffee table)

Selected Bibliography - Nostalgia



Book and six ballpark miniatures
(2004)