Who's Got the Details?
The Ballpark Authority is Set, But It's Missing Something Big
June 29, 2006 9:58 PM

COMMENT
Thanks for stopping by today. There is no shortage of things to write about, just something of a shortage of time in my schedule to do it. I also prefer to really think about topics rather than just tossing off a few words about something random. I hope you find something interesting here, and can stop back every few days to hear some new thoughts, and add your own.
Speaking of adding your own, it's been reported that the Twins web site only allows 250 characters for you to submit ideas. I haven't checked this but if it's true, that's not enough!
I've added a page strictly for your ideas (linked here and in the menu on the right). Make them as elaborate as you want. There's no limit on space. After we've collected a bunch, I'll forward them to the Twins through whatever channels I can muster.
Be creative!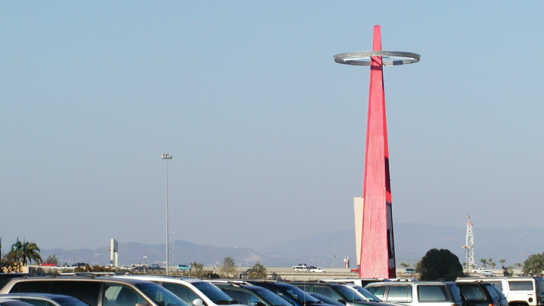 Impractical, expensive, undeniably cool (Angel Stadium, source LP)
In a minute I'm going to talk about the importance of ballpark details like the one pictured above. First, let me tell you why it's on my mind.
The governor has made his appointments to the Ballpark Authority, and I feel like I should comment. But there's nearly nothing to say about John Wade and Michael Vekich other than what you've already heard. Wade heads the Rochester Chamber of Commerce, and Vekich runs Skyline Exhibits (trade show displays) and is a regent of the University of Minnesota. He was also once a Minneapolis City Council member and an interim head of the Minnesota Lottery a few years back.
*Yawn* I'd write more, but getting hold of these people has been impossible. (If you are reading this, Ballpark Authority members, check your email, OK?)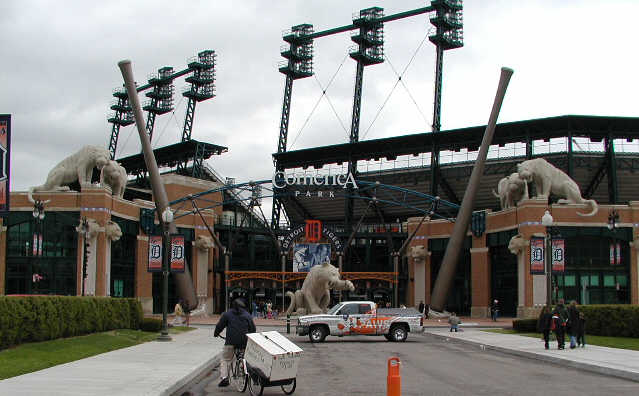 Comerica Park main entrance: Tigers, bats, and much (maybe too much) more (Source: LP)
So the committee which will build the ballpark is now set. I'm trying real hard to withold any judgement about this group until we see some of their first moves. But I'm a natural cynic when it comes to political appointees.
Frankly, I was hoping there would be at least one acknowledged ballpark and/or Minnesota baseball expert. But I miscalculated the job of this body.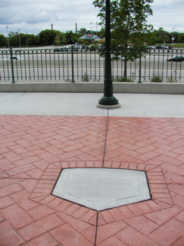 This is what passes for imagination at Miller Park -- they didn't even get the shape right! (Source: LP)
It's clear from the pedigrees of these people that they are experts in large development projects, the content of which is rather immaterial.
Maybe this is good. (Maybe not.)
It certainly means that the Twins liaison to this body will be of the utmost importance. The committee members will be very busy negotiating contracts and hiring contractors and such. They will probably have little interest in what the scoreboard looks like, but they'll be very concerned about who will build it and how much they'll get paid.
These are important matters, to be sure. But also important are all the details. And history has shown that these details cannot be left to engineers or people who lack imagination. That's how you get things like concrete donuts, and New Comiskey. That's how you get Metrodomes.
Someone has to be the Imagination of this ballpark, and there's no one fitting that description on the Ballpark Authority. I don't know enough about the Twins organization to know who it might be on the inside, but I certainly hope there is someone with creativity, good taste, restraint, persuasive abililties, and a sense of history.
You see, someone has to become the heart and soul of this place while it is being imagined, designed and built. Someone must oversee things like colors (green is nice, but let's not just copy the other teams, OK?), entrances, historical connections, the shape of the infield cutouts -- even such minutia as the font used on the outfield walls, and the detail on the arm rests and drain covers. Someone must care that the place has a character which matches (even inspires) the team and the franchise. Someone must agonize over the color of the brick or the exact shade of the seats. Someone must imagine all the little touches that fans will only notice on their 20th or 30th trip to the park.

A few details worth noticing (Kauffmann Stadium, New Comiskey, Comerica Park, Source: LP)
It cannot be the architects or engineers, though they'll certainly do the first draft. And now it is clear that it will not be the members of the Ballpark Authority. This is something of a disappointment, but I should have seen it coming. It's going to have to be someone from the team -- and this must be their only job.
This person (or team) will need clout because details add expense. Some will see added expense as the enemy at all times. Others -- who are wiser -- will realize that such small expenses make the place a Place. The best will use imagination and improve the design without adding expense.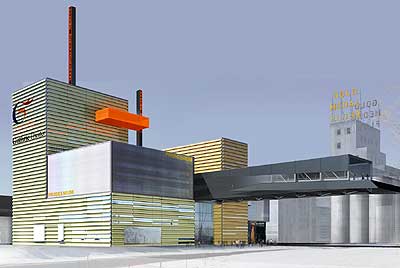 Guthrie Theater (original design colors)
Think about the new Guthrie Theater. The exterior facade was originally to be tan in color in order to echo surrounding buildings. But somewhere along the way it was decided that blue, while not moving in unison with the buildings around, harmonizes nicely with them. What's more, midnite blue is truer to the purpose of the building. The color change likely cost nothing more than the original design, but made a huge difference in the finished result.
Now, the Guthrie organization is filled with artists, so it's not really a surprise that they got the artistic decisions right. But what about the Twins organization? What about HOK (the odds-on favorite to get the architectural gig)? What about the Ballpark Authority?
This is why I'm thinking about details now.
I remember when MLB told the Cubs to add lights to Wrigley Field. Though it went against a long tradition, the reasons for doing it were all practical, and the time had come to give up the tradition and make the change.
They could have simply put up vertical light standards spaced evenly around the park. I bet this would have been cheap and fast. This would have been the easy way to do it.
The right way, of course, was something altogether different. Some imagination was required, as well as a little bit more money. The character of the ballpark was at stake and, to their credit, the Cubs organization took the high road. In doing it the right way, they not only solved a problem of practicality, but they actually improved on their already-amazing stadium. The put a crown on top of their jewel.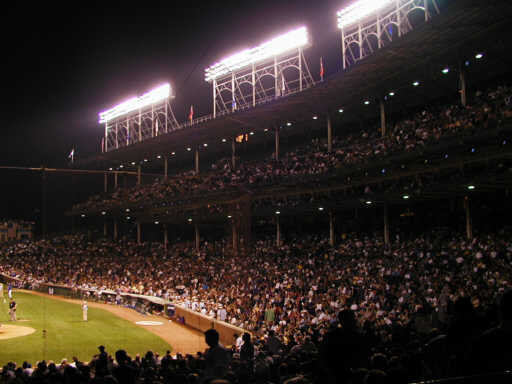 The lights went on, and it was a Good Thing
The point is that while function is important, it takes just a little bit of extra effort and imagination (and possibly money) to go from functional to beautiful, from practical to magical. The Ballpark Authority and the Twins will need to make sure someone is in charge of making the place everything it can be.
That's something they lack out of the gate, and will need to find very quickly.
Comments
To utilized enhanced comment features, please enable cookies in your browser.
---
This page was last modified on January 21, 2010.
"You talk about the magic, the aura, but what really makes a stadium is the fans. Concrete doesn't talk back to you. Chairs don't talk back to you. It's the people who are there, day in, day out, that makes the place magic."
– Bernie Williams
Explore the Site
Here are 50 images chosen randomly from the 3042 found on this site. Click the image to be taken to the original post. A new list is created every 10 minutes.


This area will supposedly show the Twins chronology. Will it stretch back to 1901?

Looking across the top of the B parking ramp. Notice that signage will block any attempts at seeing the game from up there. Also take note of the glassed in area which is part club and part office space for the Ballpark Authority.

Flagpole historian Ben McEvers at far right (click for the full photo set, graciously loaned to this site by Pat Backen)

(Click to enlarge greatly)


Just up the foul line, it looks like the base of the wall in foul territory on the right side.

This is the upper deck in Anaheim

Gate 6 Oliva, with the 573 Club looming large over it (I wonder how Tony feels about that)

Delmon Young getting warmed up

Larry DiVito, mowing

This is as close as I could get to a pedestrian-eye view of Seventh Street (looking west away from downtown). It's inviting, not imposing, and remarkably dignified.

A little ground's crew action in the first inning the other night.


Here we are waiting for the first train to arrive at the station (Nov 14).

If you are into shade, there are lots of opportunities. This is from the last row in section 108 -- scoreboard not blocked in the least.

Wrigley Field. Paradise? Not from these seats.

This area will supposedly show the Twins chronology. Will it stretch back to 1901?

Some details are visible here, like the back of an escalator.

Home Run Porch Terrace (bottom) and View (top) as seen from the top of the B ramp

This will be a great neighborhood. Note that the covering is being built for the emergency access. Also, note the streamers above, which appear to be monitoring air flow.




The scoreboard terminates the view on Fifth Street as seen from Hennepin

Those two empty seats in the front row are where we started the game.

TCF Bank Stadium. Not for baseball, but still pretty cool to watch being built.
Wow! Looking good.
Items promoting the Twins 2014 All-Star Game bid. I got to bring one of these buckets home, and Noah got his first-ever taste of Cracker Jacks.


A sampling of seats at Fenway Park

A few details worth noticing (Kauffmann Stadium, New Comiskey, Comerica Park, Source: LP)

Now, THIS is just some guy who appears to be hanging out on the LRT tracks talking to himself.

Banners on the parking ramp are a great touch. They help manage scale and turn a lemon into lemonade. On my way there today I passed the WCCO building and remembered how the Twins schedule used to be painted in giant form on the side of that building (which is no longer visible). Wouldn't that be a great thing to resurrect on the side of that ramp? A giant Twins schedule. I always thought that was cool.

Gate 3 "Killebrew"

Not my actual kids!




The glare problem.

Freight trains run in very close proximity (Jerry Bell was standing at my left elbow when I took this picture)


Champion's Club details (click to enlarge)


At Comerica Park, some aisles have railings and some do not.



Bird's-eye view of the trees
Glossary
BPM - Ballpark Magic
BRT - Bus Rapid Transit
DSP - Dave St. Peter
FSE - Full Season Equivalent
FYS - Fake Yankee Stadium (see also: NYS)
HERC - Hennepin Energy Resource Company (aka the Garbage Burner)
HPB - Home Plate Box
HRP - Home Run Porch
LC - Legends Club
LRT - Light Rail Transit
MBA - Minnesota Ballpark Authority (will own Target Field)
MOA - Mall of America
MSFC - Minnesota Sports Facilities Commission (owns the Metrodome)
NYS - New Yankee Stadium
SRO - Standing Room Only
STH - Season Ticket Holder
TCFBS - TCF Bank Stadium
TF - Target Field
Selected Bibliography - Analysis

Selected Bibliography - Surveys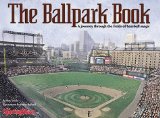 Not a "Third Edition" exactly,
but it replaced the above title
(2000)


Original edition (2000, round)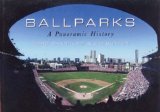 (2004, very large coffee table)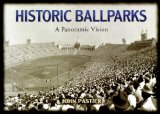 (2006, very large coffee table)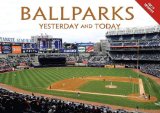 Combines the previous two titles
(2007, medium coffee table)

Selected Bibliography - Nostalgia



Book and six ballpark miniatures
(2004)