Being Green
November 5, 2007 1:30 AM

COMMENT
Green is the color of so many wonderful things.
It's the color of grass, the color of leaves and shamrocks, the color of lovable Muppets and iconic outfield walls. It's the color of mint and pine and ivy and vines and ferns and springtime and -- OK, I'm gonna be sick.
Of course, it's the color of money (well, some of the old money at least). And the color of envy.
And it's certainly the color of ballparks.
In fact, Kermit may have had it completely wrong. It seems that if you are a ballpark, it's quite easy being green. In fact, it appears quite difficult to be anything but.
Here's a quick list of recent or future ballparks with green seats:
- Citi Field (Mets)
- McAfee Coliseum (A's)
- Minute Maid Park (Astros)
- Coors Field (Rockies)
- Camden Yards (Orioles)
- Jacobs Field (Indians)
- Comerica Park (Tigers)
- US Cellular Field (White Sox, green replaced blue a couple of years back)
- SAFECO Field (Mariners)
- Rangers Ballpark (Rangers)
- Miller Park (Brewers)
- Chase Field (Diamondbacks)
- AT&T Park (Giants)
The Yankees and Nationals new parks will have blue seats, as do Kansas City, Atlanta, Philadelphia, Pittsburgh, and San Diego. Two recent parks are, not surprisingly, all red: St. Louis and Cincinnati.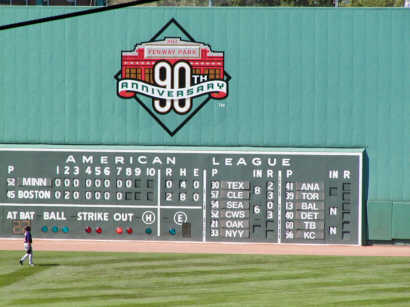 That's Jacque Jones looking up in awe at the Great Greenness.
Truth be told, it may be impossible for the Twins to escape the gravity of green. I think it's that darn Fenway Park that has spoiled it for everybody. And by "spoiling it" I mean that the color is done so perfectly there that no self-respecting ballpark designer can turn away. Really, you can't take your eyes off the place.
Add the mystique of two World Championships in four years, and what was already difficult to avoid becomes pretty much a total lock. Plus, once Camden Yards adopted green, the die was cast.
So I know that I may be spitting in the wind here, but filling the new Twins park with exclusively green seats is a mistake. Maybe it's a minor one, I admit, but a mistake nonetheless.
My primary objection is that colors, like hemlines, come and go with the seasons. No matter what color you pick, someday it will look outdated. Green -- Fenway Green to be specific -- is definitely the color of the moment. But will it be the color of a few moments from now? Maybe. Probably not. No single color is completely timeless. (Of course, there's always an exception. The bright blue Metrodome seats are exactly as ugly as when the place first opened its doors in 1982.)
Having bucked so many other trends in their design, it's a little surprising to see the Twins so wedded to this one particular and very conformist color. They have staunchly avoided me-too-ness in so many regards, but here they have caved.
Now, I should be quick to point out that I think the green we've seen -- let's call it "pine forest green" to avoid some of the envy issues -- does look really quite good with the sandstone and the alleged champagne color of the canopy (alleged by Earl Santee at the Hennepin County board meeting despite the fact that both the model and the animation clearly show a silver-ish color).
I simply think that the team could do better.
Actually, the heart of the mistake is to adopt any single color and use it everywhere. You might be surprised to know that, despite its reputation as a green park, Fenway is filled with a multitude of colors in its seating. When I last wrote about this subject, I included an image you should look at. Just looking casually I found five different types and colors of seating. That was a few years ago, and I bet there are even more now.
So I want to go back to that earlier suggestion, which I think is just as valid now, and make the case a little stronger. The seats back at Met Stadium were a variety of dark "ballpark" colors, including Fenway green, a couple of other greens, and several shades of dark blue. It made for a much more interesting and appealing visual (on TV, in the old films, and in photographs) than any solid color -- green, blue or red -- ever could. There is a depth to such a palette which is lost in the monochromatic approach favored by (I believe) all of the other parks built in the last decade.
Out at the Met, the colors appear to have been grouped in sections (my unconfirmed theory is that they bought whatever color the seat company had on hand because it was cheaper). This would be fine, but a better alternative would be to install them essentially at random. There is no maintenance or replacement issue that way. And using all dark colors within a rather small range gives depth without calling attention to itself. I'm not suggesting that it look like confetti! But multiple colors when mixed have motion (see: Georges Seurat and pointillism) that individual colors by themselves do not.
While any single color will one day be outdated, a palette of colors likely has a much longer shelf life. This assumes that you don't choose a garish or uber-trendy palette like the old Guthrie or Met Center. Speaking of the Guthrie, the new palette in the thrust stage is spectacular, and appears to have been chosen specifically to have a longer life than the one at the old building. The Twins design team should take in a show (but not Jane Eyre, which isn't really aimed at baseball folks -- maybe A Christmas Carol), wait until the house lights come up and everyone is gone, and then take a peek at just how powerful this look could be.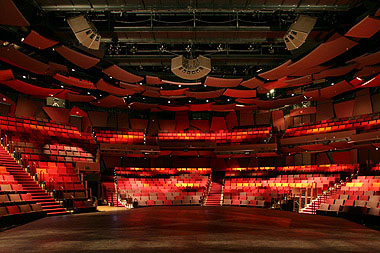 The Guthrie Theater's Wurtele Thrust Stage seating
I believe this would be a classy way to finish off the seating bowl of what is already shaping up to be a very classy facility. It would certainly be unlike any major league park in existence now, and could be the leading edge of a new trend.
And there's very little downside. Installation cost likely is not a barrier, nor is anticipated maintenance cost. Very little risk, much to be gained.
A couple of people have asked about spelling words or logos in the colors of the seats. I will admit that part of me likes the idea of building in a TC logo into the seating colors, but a bigger part of me thinks it's overkill. It seems more like a soccer or college football thing than an MLB thing.
I'm still checking to see whether the color seen on the model/animation is final. The first indication I got was that there may still be discussions going on.
Of course, at the end of the song, Kermit is quite happy to be green and only green. Perhaps there is a lesson in there after all -- if you wanna listen to a Muppet!
* * *
Bein' Green
Music and Lyrics by Joe Raposo
Originally Performed by Jim Henson as Kermit the Frog
It's not that easy bein' green,
Having to spend each day the color of the leaves.
When I think it could be nicer being red, or yellow or gold
Or something much more colorful like that.
It's not that easy bein' green.
It seems you blend in with so many other ordinary things.
And people tend to pass you over 'cause you're not standing out
like flashy sparkles in the water
Or stars in the sky.
But green's the color of Spring.
And green can be cool and friendly-like.
And green can be big like an ocean,
or important like a mountain,
or tall like a tree.
When green is all there is to be
It could make you wonder why, but why wonder? Why wonder?
I'm green and it'll do fine, it's beautiful!
And I think it's what I want to be.
Copyright (C) 1970, Jonico Music, Inc.
Comments
To utilized enhanced comment features, please enable cookies in your browser.
---
This page was last modified on January 21, 2010.
"You talk about the magic, the aura, but what really makes a stadium is the fans. Concrete doesn't talk back to you. Chairs don't talk back to you. It's the people who are there, day in, day out, that makes the place magic."
– Bernie Williams
Explore the Site
Here are 50 images chosen randomly from the 3046 found on this site. Click the image to be taken to the original post. A new list is created every 10 minutes.

This gate opens onto Seventh Street from the circulation ramps, but it appears to actually be an entrance gate, rather than an exit gate. It has something of a Bat Cave feel about it because it's not a gate proper, but an area of louvers that will swing in, virtually disappearing when closed...
This is one complicated streetscape.



Looking up toward Sixth Street.


Plaza extension reaches toward First Avenue

Concept drawing of Coomer gate (click to enlarge)
(Click to enlarge)

Beams connecting the plaza to the Target Center walkway

Detail at Gate 6


8:02 PM It's at peak, affecting mostly the upper deck.

Here's the view from the main concourse out through Gate 3 "Killebrew".


Here's the field of posts which will support the third base side of the grandstand. Some walls have started to appear about where the Northstar riders will enter the park.


The view from my seats in Section 237 (The Trap), Row 1 (can't see much of center field without standing up...)

Now looking north, the tracks emerge from beneath Seventh Street as freight tracks only. The Northstar line ends at the northwest corner of the ballpark. One day, however, you can bet that other passenger trains will approach from the southwest metro on these tracks -- if our legislators are smart and persistent, that is.


World Series trophies on display at left


Work has begun on the plaza, and the activity has started to impact I-394 traffic.

Detail of view to the northeast (Source: LP)

Nathan greeting the other pitchers on the all-Metrodome team (October 4, 2009)

The sign reads, "Mortenson Radio Channels".

Back of scoreboard; facade in context.

TC gets ready to release the hounds. (Kids get to run the bases after Sunday games.)
The Overlook


Dancing for the cameras


That's Bert back at the Met on Photo Day, September 15, 1974.

And another angle looking at the overhang area of the right field pavilion. This looks to me like a great area to watch a game.

Did you notice the flowers?

The overhang as seen through the unnumbered gate





Once again, Noah is holding his ears because of the traffic noise.





Carew atrium menu part 1

"I've never seen them do that before," said a Metropolitan Club waiter as I snapped this picture.
A closer look at the louvers
Glossary
BPM - Ballpark Magic
BRT - Bus Rapid Transit
DSP - Dave St. Peter
FSE - Full Season Equivalent
FYS - Fake Yankee Stadium (see also: NYS)
HERC - Hennepin Energy Resource Company (aka the Garbage Burner)
HPB - Home Plate Box
HRP - Home Run Porch
LC - Legends Club
LRT - Light Rail Transit
MBA - Minnesota Ballpark Authority (will own Target Field)
MOA - Mall of America
MSFC - Minnesota Sports Facilities Commission (owns the Metrodome)
NYS - New Yankee Stadium
SRO - Standing Room Only
STH - Season Ticket Holder
TCFBS - TCF Bank Stadium
TF - Target Field
Selected Bibliography - Analysis

Selected Bibliography - Surveys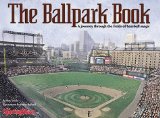 Not a "Third Edition" exactly,
but it replaced the above title
(2000)


Original edition (2000, round)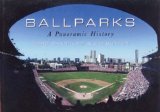 (2004, very large coffee table)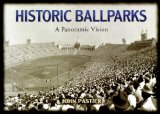 (2006, very large coffee table)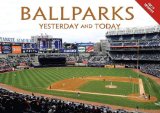 Combines the previous two titles
(2007, medium coffee table)

Selected Bibliography - Nostalgia



Book and six ballpark miniatures
(2004)