Bundling
April 1, 2013 2:23 AM

COMMENT
Every year it amazes me how a couple of 40-degree days can decimate a profound snow cover.
A week ago I looked out my kitchen window and figured it would be another six weeks or so before the gigantic pile next to my driveway would melt. (I piled all of that up? Really? Huh.) Now, that Rocky Mountain has turned into an Appalachian, on its way to being a Black Hill -- probably by the time I finish this post.
Likewise, every year it amazes me how a few guys throwing and hitting baseballs around while wearing funny pajamas can decimate a profound winter funk.
Firing up spring training games on the Roku is an interesting exercise, but it's nothing compared to the moment when everything goes from not counting to counting. My mood goes from bulb to bud to flower in a very short time.
Now, let's be honest here. As the snow has drizzled away from my yard, it has revealed much of what was left there last fall. The pure whiteness of early snows covered an array of junk ranging from dirt patches to foundation crumbs to creeping charlie to long-buckled pavers. It hid -- beautifully, for a time -- all of the warts of my yard. But now I can see them again.
Without dwelling on this too much, something very similar happened to my team. As the winter has dissipated, all of the roster warts have reappeared. And I don't have to tell you that it isn't pretty.
But this is opening day, and every team is undefeated -- including the Twins. I'm going to milk that little psychological dodge for all it's worth in the next 24 hours.
Weather
I have cousins who, though of hardy Scandinavian midwestern stock, were born and raised in southern California. When we took family trips to visit them, they always got these bemused smiles when we obsessed about which jacket to take with for the day trips. If you asked what it's going to be like tomorrow, they just shrugged: "Same as today."
The allure of such a climate is not lost on me. I spend a fair amount of psychic energy jonesing for San Diego in January (if only it wasn't the Padres). But living without weather seems to miss some essential part of the human experience. Maybe I'm wrong.
But this is Minnesota, so we have weather. And with weather, we have an endless source of conversation and debate. (Debate is a little insane, of course, because weather just, well, is, and you can't do much about it.) So let's just agree that this is some weather we're having for the opener, huh?
Somebody at MPR did a little survey of past opening days, and I found it interesting, but not for the reason it was created. Yes, there have been some cold openers, but the coldest, at 33 degrees, was on April 16. And the previous earliest was a 53-degree April 6.
While I don't exactly think that opening on April 1 is too early, it may be a little ill-advised for clubs like the Twins who run a significant risk of conditions very shocking to baseball bodies which have been incubating under 70-ish Florida skies. It certainly wouldn't have to be that way.
For fans, Target Field is actually something of a weather paradise. You can find shelter in lots of places, or just brave the elements to your heart's content. For the record, I've never spent a single moment jonesing for the Metrodome, unlike some. Tomorrow promises to be a people-watching paradise near the french fry lights, which have come to remind me more and more of this familiar State Fair scene:
More than that, you'll be able to tell visually where the heat is. My guess is that any spot in the sun will be filled tomorrow. This is the exact opposite of some July games I've been to, when the crowd would visibly move right along with the shade.
If you can't see the beauty of this dance yet, give it a try tomorrow. I assure you, this is an essential part of the Great Game, and an equally essential part of being alive.
Contests
I've opened two new contests for this year:
Twins in '13 Crystal Ball Challenge (guess how the Twins will do this season)
2013 Season Crystal Ball Challenge (guess who the 2013 playoff teams will be)
I'll give prizes again for best guesses, and before too long have a tote board running so everyone can see how they are doing.
Last year's prizes have all been awarded (though two remain unclaimed). In the Twins in 2012 division, pisomojado8 was the only one to nail the Twins exactly at 66 wins, with coreyr44 and luke each off by only one. I also awarded a couple of extra prizes to Uffda and tk for guessing Justin Morneau's total of 19 homers, and BR and Eric for getting Mauer's batting average (.319) right on the nose.
In the playoff gambit, back last spring, Leroy got the most playoff teams right, also guessing that the Tigers would be in the World Series. coreyr44 got second place, guessing the Giants would be there. For what it's worth, my picks came in fourth place, which shocked me. Then I realized that I'd just left my test data there and never made any actual picks. In other words, literally random picks scored surprisingly high.
In the official 2012 Playoff Challenge, held after the field had been established, FD was the only one to get the Giants winning the Series, making it the second year in a row he won it all. DeePee came in second, with StevieB in third.
I'm going to extend the deadlines for this year's contests, so please invite your friends!
Unrelated: Listen carefully, and you may hear the sound of drums beating. More on this subject to come.
Resurrection
"As for Opening Day, it's just another high holy day celebrating resurrection." -- fiesta
As a church musician, I spent the past three weeks (months?) agonizing over the tiniest details of events which would come in go in the span of an hour. Despite the value they provide to the assembled community (which cannot be overestimated), they tend to be forgotten about as soon as the printed materials are recycled.
As a result, it would be reasonable to feel a sort of despair for the disposability of the work. But I do not despair. I always focus instead on what is left when the memory of the event has had time to gel. We don't remember things exactly as they happened. Our brains do not function like camcorders.
We remember how we felt. We remember who we were with. We remember the gist of things without needing (or even wanting) the details. We remember a specific detail here and there out of a sea of details. We remember the overarching idea, the big picture, the truth of the thing.
When we remember a gathering of people, we remember the spirit of the place, perhaps as captured by grabbing a few details, but perhaps not. This is important to understand, and it's one of the reasons I tend to obsess about the gathering of people, especially the places and occasions where we gather.
Would it surprise you to know that most of what you remember of your life never happened -- at least not the way you think it did? It's true and scientifically verifiable. Nevertheless, what and how we remember is how we engage our humanity. It's how we make the most out of our lives.
That's Opening Day to me.
I could look up whether the Twins won or lost their home opener last year, but I don't have to. I remember what that game felt like. I remember the excitement of the crowd as that first pitch was thrown. I even remember how we cheered Nishioka. (Wait. Was that last year? The year before? Did that really happen? Doesn't matter.)
I can't predict what I'll get out of tomorrow's game, but it will add to the joy I feel at the thought of light returning to the earth after deep darkness. I will fill my lungs with cold new air. Only baseball gets this one right: Its season starts and ends at just the right moment.
So, I'll see you there. And when I think about it later, regardless of the game time temperature or the final score, I'll probably remember it, and you who experienced it with me, warmly.
Comments
To utilized enhanced comment features, please enable cookies in your browser.
Hide Facebook box
---
This page was last modified on April 1, 2013.
"You talk about the magic, the aura, but what really makes a stadium is the fans. Concrete doesn't talk back to you. Chairs don't talk back to you. It's the people who are there, day in, day out, that makes the place magic."
– Bernie Williams
Explore the Site
Here are 50 images chosen randomly from the 3042 found on this site. Click the image to be taken to the original post. A new list is created every 10 minutes.

"I've never seen them do that before," said a Metropolitan Club waiter as I snapped this picture.


One of those funny little sections above the entrance stairs

Best view available from the "B" ramp.

This appears to be the floor to the home dugout!

The Puckett atrium fireplace is just barely visible at the far left.

Complicated pedestrian crossing

Viewed from up Sixth Street, the tip of the canopy looks like the claw of some gigantic crustacean!

TCF Bank Stadium. Not for baseball, but still pretty cool to watch being built.

Let's be honest and say that this promenade, which will face the HERC plant, won't be the most exciting part of the streetscape. It has to be provided for circulation reasons, but there won't be much to see unless vendors and other attractions take root here.

In the top of the 9th, the sun hit our backs and summer took one last long look.

Note that, even though the scoreboard appears strategically placed, it's the outfield stands which block any potential view of the field from this roof.

Gate 29 "Carew" is at right.

Looking back toward the doorway into the club

TC caps everywhere! (Is that you?)


That's my mom. She scored the whole game on her Gameday program (bought for just $1 on the opening night special -- thanks guys!)

Stairs and escalator down to the platform

Looking from First Avenue toward the ballpark (over the top of a construction barricade)




Seventh Street circulation

The Guthrie Theater's Wurtele Thrust Stage seating

Photo by Tyler Wycoff


Work going on under the steel.

View Level

Dugout Dog

Ticket window at Gate 29/Carew
Items promoting the Twins 2014 All-Star Game bid. I got to bring one of these buckets home, and Noah got his first-ever taste of Cracker Jacks.

The Seventh Street facade




Stairs down to Seventh Street now have the start of railings

This was actually taken from the top floor of the International Market Square.


Concept drawing for the fan/player appreciation wall. (Click to enlarge.)

I noticed this detail while taking the previous picture. I figure that it must be the VIP entrance from the surface parking lot. I don't think there is any parking inside the ballpark, so this entrance will likely be for suite-dwellers and other VIPs, though I can't say for sure whether players will enter here.

Did I mention that the cheerleaders looked pretty sharp?

Griffith Stadium (notch visible in lower photo at far left)

Indications that club seating (the wider spaced areas above each dugout) will be a major presence in the lower deck

Note that the sign in the background will NOT be changed because "Twins Way" doesn't extend this far north.

Love the red flowers -- just like the original concept drawings. That NEVER happens.



Glossary
BPM - Ballpark Magic
BRT - Bus Rapid Transit
DSP - Dave St. Peter
FSE - Full Season Equivalent
FYS - Fake Yankee Stadium (see also: NYS)
HERC - Hennepin Energy Resource Company (aka the Garbage Burner)
HPB - Home Plate Box
HRP - Home Run Porch
LC - Legends Club
LRT - Light Rail Transit
MBA - Minnesota Ballpark Authority (will own Target Field)
MOA - Mall of America
MSFC - Minnesota Sports Facilities Commission (owns the Metrodome)
NYS - New Yankee Stadium
SRO - Standing Room Only
STH - Season Ticket Holder
TCFBS - TCF Bank Stadium
TF - Target Field
Selected Bibliography - Analysis

Selected Bibliography - Surveys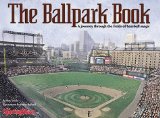 Not a "Third Edition" exactly,
but it replaced the above title
(2000)


Original edition (2000, round)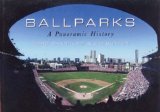 (2004, very large coffee table)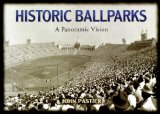 (2006, very large coffee table)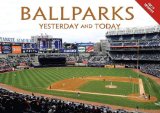 Combines the previous two titles
(2007, medium coffee table)

Selected Bibliography - Nostalgia



Book and six ballpark miniatures
(2004)