So Long, Class of '01
November 24, 2007 8:56 PM

COMMENT
Should we talk about the Twins player moves on a site dedicated to the new ballpark?
Well, I'll admit that personnel decisions are not really my strong suit. But there's no doubt that a certain group of players had a lot to do with the very existence of the new ballpark. And another group of players will determine how successful it is in its first decade.
The Class of 2001
Losing Torii was way more emotional than I expected. Deep down I knew it was coming, but hoped there would be a miracle. And when I heard the news, my teeth clenched, I got a catch in my throat, and I felt exactly the same as I did when I heard that Killebrew had gone to KC.
I didn't think these players could have that affect on me anymore. I was wrong.
But the "why" may not be what you expect. Torii was the last of the original "Get-To-Know-Em" Twins. That's right, the last of the Twins that saved baseball in Minnesota. The last of the Twins who are directly responsible for the very existence of the new ballpark (legislators, politicians, and Hennepin County shoppers notwithstanding).
They were the 2001 Twins:
Guzman, Rivas, Lawton, Koskie, Ortiz, Hunter, Jones, Mientkiewicz, Pierzynski.
Radke, Milton, Mays, Redman, Lohse.
Hawkins, Wells, Guardado, Romero.
Kelly. Gardenhire.
(And a few more.)
Maybe you don't remember those heady days in the spring of '01, so let me refresh your memory.
The 2000 Twins had the distinction of primarily being Not Nearly As Disappointing as the immediately previous half decade. Mostly this was due to significantly lowered expectations. No one was surprised when they finished squarely in last place (69-93, 26 games behind the White Sox).
But they had something that hadn't really been seen in Minnesota for a long, long time: potential. When 2001 started, no one really expected a much better showing than in '00, but it was possible. These Twins were fundamentally different from the past few iterations: They were fun to watch.
They were a very surprising 18-6 in April of 2001 -- enough to grab the attention of at least some fans who had drifted away (like this one). They were 34-17 on May 31 and still in first place. The defense was spectacular, the overall play was snappy. There weren't really stars (except, perhaps, Cristian Guzman who led the league in triples). They played like a real team. They picked each other up.
Hunter began to leap at the wall like he'd seen his mentor do so many times before. Guzy continued to make baserunning look fun. Mientkiewicz made everybody look good. AJ started really getting on people's nerves. Even Rivas looked good. TK, who many thought would not return in '01, had taught and motivated these guys well -- they were in awe of him and played like every game was Game 7.
In June the first cracks began to show, and they dropped out of first for a few days. But, unlike Twins teams of their recent past, they did not roll over. They fought back and were still 17 games over .500 and back in first place on June 30.
Their last day in first place was August 11, but by then baseball was back. The crowds had begun to grow, and it started to feel like the game was worth saving in Minnesota.
I remember a rainy day in November of 2001 when thousands of fans came out to the east parking lot at the Metrodome to loudly protest the proposed contraction of two teams. I was there, and it was quite a sight. One year earlier it could never have happened.
We cursed Selig that day. We cursed Pohlad (a little bit). But we didn't curse the team. We were there because of the team. We were there because baseball -- exciting baseball -- had returned. The Twins were once again worth saving.
And while a lot of forces had to converge over the next four years to get the team saved for good and a new ballpark approved, I don't think it's an exaggeration to say that it simply could not have happened without that 2001 team. Their personality and thrilling style of play brought back a lot of people who had drifted away. They didn't make us remember 1991 or 1987 -- they made us imagine a New October Team.
The next year, we got it. And the next. And now we've come to expect to be in contention almost automatically -- something which has never before been my experience with Minnesota Twins baseball.
These are grand times for the franchise, and it all began with the hot start of 2001.
Now that they're all gone, we can say thanks and we'll miss you. Which brings me to...
The Class of 2011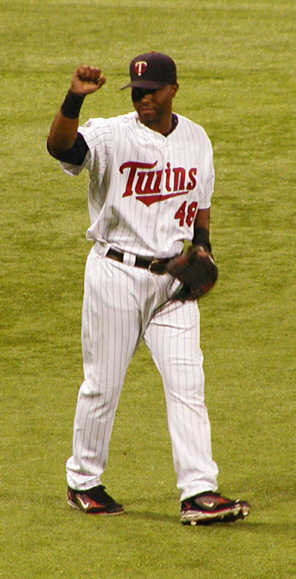 September 23, 2007
What a difference a decade makes.
The first year of any new ballpark is almost a guaranteed sell-out. People want to come down and see the new place, especially a bunch of people who have little or no interest in baseball, but just want to be seen where it is currently cool to be seen.
But in the second year that will start to dissipate. And it will dissipate very quickly if the product on the field doesn't have at least some reasonable chance of making some noise.
Torii Hunter will turn 36 in the middle of that season. He'll be making something in the neighborhood of $19MM for a year in which his defense will likely have declined significantly (most people assume he'll be in a corner by then), as will his offense -- if he's not a perpetual visitor to the disabled list. Should the Twins have made the type of deal with Hunter that the Angels did? Absolutely not. Should anyone? No way.
But there you have the economics of baseball in a nutshell (and I use "nut" intentionally). The Angels hope to have won something big by then, and maybe they will have. But even so, they will almost certainly wish they didn't have this burden on their payroll. Can they dump the contract at some point? Depends on how Torii holds up. Seems unlikely.
I wish Torii had taken three guaranteed years from the Twins with a couple of years of mutual options. Maybe I mean that I wish he had been offered that. But I totally understand the difference between "guarantee" and "option". Really, from his point of view, there's no choice to make.
From the Twins' standpoint, there was basically no chance that Torii would be the starting center fielder in the critical year of 2011 even if he were still with the team. The highest likelihood is that he would have been soaking up a big amount of that new ballpark revenue without giving much back. Even the "face of the franchise" needs to be healthy and playing.
But is it the same with Santana? He's four years younger and a pitcher (I've heard). Unlike Hunter, my gut tells me that Santana will still be a major force in 2011 (at age 32). And a lot of people with better baseball instincts than mine share that gut feeling.
Here's what's at stake:
A new ballpark only opens new revenue streams if the paying customers believe the team will be competitive. It only retains those revenue streams if the team actually remains competitive.
Before the ballpark opens, it's all about convincing the fans that you really want to win. Once it's open, that shifts to being about actually winning.
Without the new ballpark being built, I think the Santana situation is a no-brainer: sell high. But with the ballpark looming, moving Santana -- even if the return is equitable -- will look to the customer base like running up a white flag for the next seven seasons. It would be true for any team that traded away the best pitcher in the game, but worse for one about to open a new ballpark.
So then the equation becomes about goodwill as much as winning. Is Santana, who will likely get $25MM from somebody for the 2011 season, worth that much to the Twins in a combination of performance and goodwill to the fans? The answer, to me, is an obvious yes.
We don't know anything about projected payrolls after next year, but the Pohlads have to be looking at something like $105MM for 2011 and beyond. Can Santana fit into that with all the other "faces of the franchise" who will be getting more money by then? Big question.
Take heart. The Twins, ever since that fateful spring of 2001, have shown an amazing knack at long-term planning. They probably have this already figured out.
Comments
To utilized enhanced comment features, please enable cookies in your browser.
---
This page was last modified on January 21, 2010.
"You talk about the magic, the aura, but what really makes a stadium is the fans. Concrete doesn't talk back to you. Chairs don't talk back to you. It's the people who are there, day in, day out, that makes the place magic."
– Bernie Williams
Explore the Site
Here are 50 images chosen randomly from the 3045 found on this site. Click the image to be taken to the original post. A new list is created every 10 minutes.

I love these upper neighborhoods.


Kirby Jr. set to take down the last number

View from the Overlook
The action drew everybody to the top step. (Click to enlarge greatly.)

Off-topic, but this gigantic, cool, retro sign is just across the street from S&CH. Why? I don't know. Might look nice on top of one of those municipal parking ramps...

The wooden louvers are in on Fifth Street




I had to hold the camera as far over my head as I could to get this shot, in which the infield is finally visible. It's a spot made for your average Timberwolves player.



Photo by Tyler Wycoff

These images are found at the top of the staircase, which leads to the Suite Level.

The main ticketing area beneath the restaurant.

Photo by Tyler Wycoff

Click to enlarge greatly. See yourself?

Doors directly to the concourse, and a view of the stands beyond

The spruced up triangle really doesn't show much connection with the ballpark.

A Killebrew tribute covers part of the wall where the entry doors are located near the escalators.

Photo by Tyler Wycoff



Don Swanson, left, in-coming commander of the Richfield American Legion, and Joe Kennedy, right, out-going commander, are pictured with the Legion's new flag pole, which once stood at old Metropolitan Stadium. (Click to enlarge.)

The knothole (sans view of anything interesting)

Here's the view from the main concourse out through Gate 3 "Killebrew".




A mini-freeway! (Police action in progress...)

Here are some less intrusive things things you can actually get at the ballpark.

Site plan for the new Nationals ballpark, with the size of the Rapid Park site overlaid



This area will supposedly show the Twins chronology. Will it stretch back to 1901?



Signature elements. (And they wonder why we think the real trees look so small...)
A slightly different elevation drawing, again viewed from Fifth Street, with some labels. (Click to enlarge.)

A very early vision for TF's main concourse

Such promise. (Click to enlarge.)


Here's a closer look at the bullpen area. It's hard to tell for sure, but I think there is still an opening to the concourse right above.


Seals Stadium

This looks like a Twins Pub, but is actually the scoreboard operations.

Town Ball Tavern balcony


The overhang as seen through the unnumbered gate
Glossary
BPM - Ballpark Magic
BRT - Bus Rapid Transit
DSP - Dave St. Peter
FSE - Full Season Equivalent
FYS - Fake Yankee Stadium (see also: NYS)
HERC - Hennepin Energy Resource Company (aka the Garbage Burner)
HPB - Home Plate Box
HRP - Home Run Porch
LC - Legends Club
LRT - Light Rail Transit
MBA - Minnesota Ballpark Authority (will own Target Field)
MOA - Mall of America
MSFC - Minnesota Sports Facilities Commission (owns the Metrodome)
NYS - New Yankee Stadium
SRO - Standing Room Only
STH - Season Ticket Holder
TCFBS - TCF Bank Stadium
TF - Target Field
Selected Bibliography - Analysis

Selected Bibliography - Surveys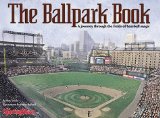 Not a "Third Edition" exactly,
but it replaced the above title
(2000)


Original edition (2000, round)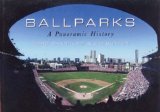 (2004, very large coffee table)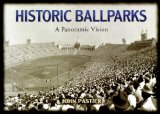 (2006, very large coffee table)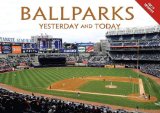 Combines the previous two titles
(2007, medium coffee table)

Selected Bibliography - Nostalgia



Book and six ballpark miniatures
(2004)