Metrodome: Three Final Thoughts (not Shots)
January 20, 2014 11:58 PM

COMMENT
Steve Maki, the Metrodome's head of operations...said that long time staff from the MSFA and Mortenson went to the controls of the fans that hold up the building this morning, and one by one took turns shutting them off. "It wasn't three-two-one, but still symbolic of taking down the building," Maki said.
The roof started to sag within minutes and dipped out of sight shortly after 7:30 a.m. ... About 9 a.m., crews shut the power off to the building, and the Metrodome went dark for the very last time. (MPR)
Symbolically, is there any more appropriate way to mark the official end of the Metrodome than with a deflation?
Elsewhere, such a big cement structure might be awaiting an appointment with explosives right about now. But that's just not how we do things around here (which may be because, when we try, it doesn't always work). So, like everything else about the Metrodome, its ultimate end will be via banality: a ho-hum wrecking ball instead of an exciting implosion.
Thus the significance of this weekend's Final Deflation. This really was the closest thing we'll ever get to a "goodbye moment."
Watching the various videos, I found myself with three closing thoughts for the structure which I want to share.
Sentiment
The building itself may have been underwhelming, but the people who made it function and maintained it for all these years did honorable work. It sounds like a tough task, done by a relatively stable team, at least some of whom were there for the whole lifespan.
I can understand how they might feel genuine sadness to see it go after learning its idiosyncrasies, seeing it through all the various seasons, and keeping that roof aloft for so long. It sounds like it was a difficult thing to manage, especially as the mechanical systems aged rather ungracefully.
Yet the place looked just as good -- and maybe better -- on closing day as it did on opening day. Not many sports facilities can make that claim. That is a credit to those people, and none of the slights directed toward the building should transfer to them.
Memory
Maybe others will disagree, but I think that baseball and its fans value the history of their facilities more than other sports. Far fewer emotions are involved when football or basketball facilities get replaced. These sports, I think, have much less sense of place associated with them. At least in the case of football, the march is ever forward, toward the next goal line. History, though valued, is always at your back rather than in your face.
For example, out at the Mall of America, you will not find any indication that the Vikings ever played on that land -- which they did for exactly as long as the Twins. I think that's because football is a game of conquest, of territory, and territories shift constantly, while baseball is a game of advancement and place, where both the origin and goal of the game is fixed in the ground (basketball then being a game of air, hockey a game of trajectory, and soccer being a game of, uh, redirection -- work with me here, this is just a theory).
My point is that, like it or not, when I remember the Metrodome, I'll think of it as a lost baseball place, but a replaced or superseded football stadium. It will likely live in different places in our memories for the different types of events it hosted. (I can't speak to how monster truck fans might remember it. Do we know yet whether monster truck rallies will be welcomed into the new Vikings stadium?)
Honor
Somewhere this week I saw a historic photo of the inside of the Dome right before it opened, when the last of the seats were being installed and the turf was not yet down. I was taken aback by the caption because I had mistaken it for a current image of the seats being removed.
Like all photos of abandoned stadiums, these recent photos have a sadness to them which cannot be denied, even when you feel as I do about the building. There is a sense of the ghosts, and an implicit wish that maybe, just maybe, the place could have been saved and renovated into modern relevance.
We know that isn't true, but photography is a medium which selectively eliminates context in the interest of generating in the audience a specific emotional reaction. It's a fundamentally manipulative medium, but that isn't necessarily bad. Because just as photography removes contextual elements, it sometimes also removes distractions, the effect of which can be equally stark and emotional.
One such photo has stayed with me through these past few days. Taken from the football press box with a wide angle lens, it shows the bowl devoid of seats, and the floor devoid (save for a few rolls) of turf. There is, as far as the eye can see in every direction, only cement and debris. The ghosts are palpable.
But it literally caused me to have a new thought about the old place. Somehow, even over all these years, I had failed to fully realize that there was a flat cement floor beneath the turf. (No wonder Torii's knees hurt, and he got out when the getting was good.)
It's a really big, and really, really flat surface of unremarkable cement. Exposing it is a little like seeing a pool which has been drained for cleaning. All functionality has been removed, and the skeleton laid bare. It's a sneak peak backstage. (In 1986 I visited Disney World while the Rivers of America were drained dry for maintenance. I'll never see the place the same way again.)
What I saw in that photo surprised me. That floor had been there all along, disguised for the most part by phony grass. It apparently bore no visible features to suggest how the place was to be used, and it bears no scars, not even proverbial belt notches for what has since happened. It was, in a very real sense, even after all these years, as blank a slate today as it was on opening day.
I had a similar thought while looking at pictures of people hauling away seats: They look basically just as fresh as the day they were installed. Talk about getting your money's worth! Whoever made those seats should be hailed for building something which truly could take a beating.
Compare that to, say, Tiger Stadium. That place took a beating for almost 100 years, and it showed. Yet the result was that you could almost hear the cheering and smell the stale beer and cigar stench just by looking at the photos. Somehow, Reggie Jackson's gigantic homer, along with a thousand other such feats, was present in every seatback, every cement crack, every clump of infield dirt.
But the Metrodome, perhaps to its credit, didn't absorb such things. It remained staid and aloof, separate from what happened there, and perpetually ready for what would happen next. I suppose you could cast this as either triumph or tragedy, depending on your viewpoint. But I think it's the only thing hard about seeing it come down.
Unlike Tiger Stadium, and so many other such facilities, on its final gameday the Metrodome was not decrepit. It was not run down. It was not threadbare, or even really worn around the edges. It could have hosted roller skating and monster truck rallies and even major league sporting events for years -- maybe decades -- to come. Its greatest sin may very well have been that it was so sturdy, so dependable and reliable. Oddly timeless, it refused to age.
It also refused to budge. It resisted renovation because it was already so whole and unto itself. To call it "sturdy" is really understating it substantially. For all of the roof's fragility, the building itself was truly bullet-proof.
Its design was clever and self-contained and efficient. That's what we asked for and that's what we got. The architects and engineers should be hailed as heroes. Surely it was not their fault that it became obsolete in exactly one way -- the only way which truly mattered: economically.
And so now, with that blank slate exposed, it's possible to see this building for what it was: a stage on which was played some memorable sports theater. And just like in theater, everything which ever happened there, even the most unique and riveting things, lived and died on top of that empty stage, without affecting it -- including every single baseball game.
Suddenly I can see a genuine honor in the building, while also understanding more fully just why it was so wrong. Its designers knew what it was to be, and they made it just so. Its operators maintained it lovingly, and always had it ready for whatever might come next. It accepted 60,000 people, gave them what they came for, and then moved on to whatever it was needed for next. In the final analysis, it must be considered a humble servant, and there is honor in that.
In that way, it's easy to see how it lived up to its namesake.
Despite what I think about its deep wrongness, and what it did to our teams, and what it drained from our local sports culture, and what it stole from us, I can honor the fact that it did exactly what it was designed to do, nothing more or less, did it well, and just plain kept on going.
I think there was a real risk that we might have hung on to it for much longer just because it had served so well. Had the new Vikings stadium been built anywhere else (which would have been my preference, as you know), I think it would have been very hard to tear down the Metrodome. Being all paid for, and perfectly suited to some very specific uses, we probably would have figured out a way to subsidize its continued use even as those uses failed to pay its operating costs. It would have been a mistake, but I can easily imagine us making such a mistake.
We value humility. We value quiet service. We value durability. We value flexibility. We might even value banality.
And that's why (among other reasons), I'm glad it's gone. The time had come to say, "Thanks for your service." The time had come to say, "Now let us aspire to something greater."
All three of the facilities which will replace it aspire to something greater, and at least two of them rather resoundingly reject the notion of humble service. As such, they are likely to age far less gracefully than the Dome. On their final day of service, I suspect these successor facilities will all look old. But I'm OK with that because, well, so will I.
And let me admit here that I'm now sort of surprisingly glad that there is no date with TNT waiting out there for the Metrodome. A gentle deflation seems appropriate both symbolically and emotionally.
The place has served with dignity, let it go out with the same.
Comments
To utilized enhanced comment features, please enable cookies in your browser.
---
This page was last modified on January 21, 2014.
"You talk about the magic, the aura, but what really makes a stadium is the fans. Concrete doesn't talk back to you. Chairs don't talk back to you. It's the people who are there, day in, day out, that makes the place magic."
– Bernie Williams
Explore the Site
Here are 50 images chosen randomly from the 3045 found on this site. Click the image to be taken to the original post. A new list is created every 10 minutes.






Lots of self-portraits were taken here after the final out.

The french fry lights were on!



The reverse angle shows that the signage will only partially obscure views from the top of the ramp. The wall is pretty high up there, so you'll need something to stand on, but it appears that this is one of the so-called "knotholes".

Looking from the middle of the third base side back toward the entry door

Kirby Jr. set to take down the last number


The electronic sign has been corrected (and never forget that ballpark is one word, not two)

Viewed from another angle, you can see that the bullpens now sit beneath the upper deck outfield seating.

Viewed from up Sixth Street, the tip of the canopy looks like the claw of some gigantic crustacean!





7:52 PM It's nearing peak, and covering the stands behind third base.

A little more imaginative is the circulation building for Northstar.
North Loop Deli


Mystery door on Seventh Street...


Sunday afternoon, WFTC-HD 720P


Gate 29 Carew (note the walkway above open to the street where you can shout down at your lost friends to tell them where to meet you)


Jose Alvalade XXI Stadium in Lisbon, Portugal has towers much like I'm imagining to hold up our canopy while also making a bold statement on the horizon


Pawlenty makes it official!
Future station?

Carew atrium menu part 1

The Pohlads were loose. A-Rod looked, um, you decide.

CBP: retro in facade only

The images on that wall appear to be of great Twins moments in history.

A path for workers -- don't touch the plaza! -- in front of three giant Chia pets

A final glimpse from the street of stadia installation along the left field line

Here's a quick look into the layout of the Metropolitan Club.

A walkway begins to form (this is as close as you can get right now)

A detail from the above image shows that the section signage is now in place
Moonyball

Here's the entrance from the seating bowl. It's down the outer moat, just beyond the last of the Dugout Box sections.


Complicated pedestrian crossing

Glossary
BPM - Ballpark Magic
BRT - Bus Rapid Transit
DSP - Dave St. Peter
FSE - Full Season Equivalent
FYS - Fake Yankee Stadium (see also: NYS)
HERC - Hennepin Energy Resource Company (aka the Garbage Burner)
HPB - Home Plate Box
HRP - Home Run Porch
LC - Legends Club
LRT - Light Rail Transit
MBA - Minnesota Ballpark Authority (will own Target Field)
MOA - Mall of America
MSFC - Minnesota Sports Facilities Commission (owns the Metrodome)
NYS - New Yankee Stadium
SRO - Standing Room Only
STH - Season Ticket Holder
TCFBS - TCF Bank Stadium
TF - Target Field
Selected Bibliography - Analysis

Selected Bibliography - Surveys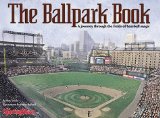 Not a "Third Edition" exactly,
but it replaced the above title
(2000)


Original edition (2000, round)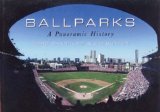 (2004, very large coffee table)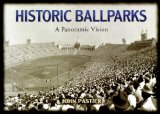 (2006, very large coffee table)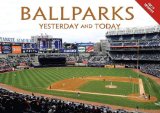 Combines the previous two titles
(2007, medium coffee table)

Selected Bibliography - Nostalgia



Book and six ballpark miniatures
(2004)