The Northstar stop has a name.
The first pitch.
This opportunity is half a block up Third Avenue and thousands of people walk right by before and after games.
With the engine behind us, we got a real sense of how fast we were going by looking out the front (back) window
Here's one big problem with a retractable roof: completely terrible seating in left. These scant few seats would have been tucked under the track. No sunshine, no open concourse, it was a terribly kludgy idea. With some hindsight, it's very clear that adding a retractable roof on this small site would have required compromises which would have just been too extensive to tolerate. Without it, the design was free to grow into something much more memorable.
Greatest spot in the city for cooking up some hot dogs. And would you kill for that grill?

A very unique space
I will take a picture of just about anything.
Air conditioning condensation on the floor.




Though there's nothing there now, you have to believe they'll find a way to add a party deck up there at some point.


I would put on this face.

The suite mock-up

Handshakes all around (there's gonna be a lot of that over the next few weeks)

Wayfinding within the B ramp is still a work in progress.

Ye Olde Tyme Vegetable Cart (and its modern cousin)

Don Swanson, left, in-coming commander of the Richfield American Legion, and Joe Kennedy, right, out-going commander, are pictured with the Legion's new flag pole, which once stood at old Metropolitan Stadium. (Click to enlarge.)


This area will supposedly show the Twins chronology. Will it stretch back to 1901?

Millers fans leaving Nicollet Park after a game in 1923, where a trolley was waiting. (Click to enlarge.)

Tony Oliva, R. T. Rybak and Mike Opat




Many people will approace the park from this direction and it's a pretty great first glimpse. It features all the design elements in modestly condensed form, and still manages to look like a ballpark (instead of something else).

Met Stadium seat colors (click for the complete image)

Having fun. Installing limestone. Good gig.

Lots of pix waiting to be seen from Bert's memorable night.
First, an overview. The base of the plaza here will meet the base of Sixth Street at Second Avenue.

Justin Morneau, mobbed after a game-winning homer on June 9
ml#P7090094a.jpg">

A mini-freeway! (Police action in progress...)

The Puckett Atrium

This is what it looked like during the first open house in March.

Gate 6 Oliva, with the 573 Club looming large over it (I wonder how Tony feels about that)
Selected Bibliography - Analysis

Selected Bibliography - Surveys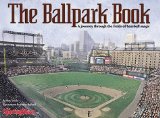 Not a "Third Edition" exactly,
but it replaced the above title
(2000)


Original edition (2000, round)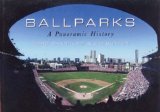 (2004, very large coffee table)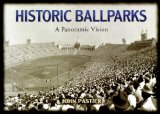 (2006, very large coffee table)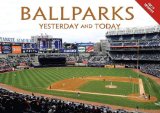 Combines the previous two titles
(2007, medium coffee table)

Selected Bibliography - Nostalgia



Book and six ballpark miniatures
(2004)