Going Ninja
August 11, 2009 3:25 AM

COMMENT
When tour opportunities arise, you know I'll jump at the chance. Today's opportunity wasn't on my radar for long, and it was essentially a tag-along situation, so I could be somewhat incognito. The no-photo policy was still in effect, and I dutifully left my fancy camera in the trunk.
But as the tour progressed the policy was relaxed a little bit to something akin to "cell phone photos for personal use only". So I decided to show some restraint, but at least get a couple of souvenirs.
What I got won't spoil any a-ha moments, but it was pure ballpark magic:
At first, this may look pretty generic. But that's head groundskeeper Larry DiVito out there, and he has just completed laying out the infield! Better yet, as we made our way around the place, he was watering down his newly-flattened dirt!
It's not the final surface, of course. But he has spent his day measuring out 90 feet on a line from a stake where home plate will be toward the yellow foul pole already in place.
What did you do today?
Actually, in terms of process, it looked like there were spokes emanating from a mark at what would be the center of the square represented by the base lines. Only Larry knows which came first and which was just double-checking, but there are now two-by-fours staked into place along the transition from base path dirt to infield grass. (Looking at the webcam, I can see that he actually started the process about a week ago. And I heard that lasers were involved.)
There were a couple of piles of dirt around where second base will be which looked like they could be ready to be spread out as the playing surface (just based on their color). I have no idea how many layers are involved there, so I can't say for sure.
Here's another view from the left field pavilion:
That picture was taken while sitting in a seat out in section 231 (Home Run Porch Terrace), after I recovered from my initial reaction. I'll come back to that in a minute.
Obstructed? Well...
In walking to the front of the section, I leaned over the railing to see if I could get a glimpse of the left field wall. But there was nothing doing there, and I discovered that the front of that section is actually over the playing surface by maybe a few inches. The ribbon board attached to the front of the section is entirely over the playing field.
This is very cool in one way, and a potential PR problem in another.
On the good side, it means that it's not hard to imagine homers actually landing up there in the so-called "Home Run Porch."
On the bad side, well, there were a few things I couldn't see. (The railing, by the way, was a non-issue. I'm 5' 8".)
I've mentioned before that I've been trying to determine just where there might be some obstructed views in this ballpark, and here is clearly one. Fans in the outfield may not expect to see the wall directly beneath them, but this configuration may make it impossible to see a left fielder who is playing a little deep.
This is, of course, a direct result of squeezing a ballpark onto such a small site, so I don't think there was any way to avoid it. But I would hope that season ticket holders know what they might be missing before they get there in April. The worst thing that could happen would be a surprise like some fans got in the Bronx this year.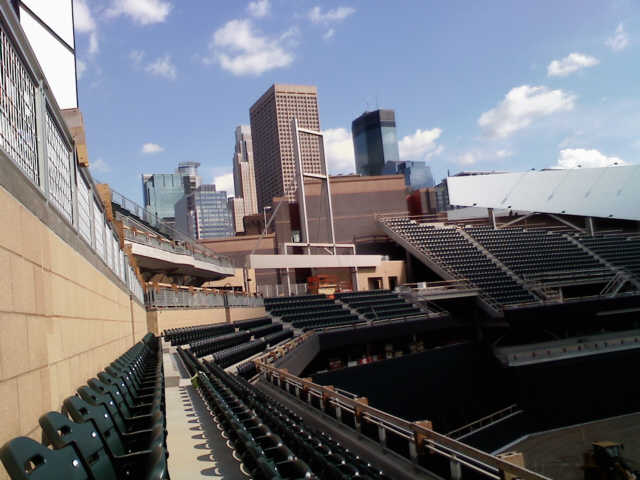 Skyline to the left of me, jokers to the right, here I am, stuck in the outfield with you... (click to enlarge)
There is a definite coziness to these sections. It may be called a "split upper deck" but it's really two very separate seating areas. Once you get over what you cannot see from here, you're gonna love it.
Restraint Now. Grumpiness Later.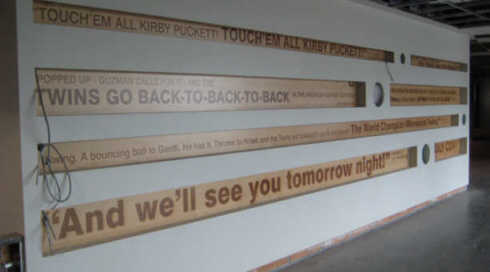 Quote wall
I mentioned that I decided to show some restraint in taking pictures, though I would not have had to. I saw a lot of things that made me think, "Ooh, I should get a shot of that."
Basically, I decided to take the team at its word. They want to save some things until opening day, and I understand that. In fact, they should have complete control over all the revelations which are to come, and make the absolute most of them along the way.
So imagine my shock when I got home and saw one of the coolest details I've seen yet -- something I consciously decided not to photograph out of respect for the team's wishes -- in the middle of a routine construction update on the Twins web site.
Sure, it's a small thing. But it is a detail which shows just how much the team is trying to strike the right note in every aspect of the park. It's the team history in broadcast quote form, and each quote will likely solicit a story from the person looking at it. If not a story, at least a very vivid memory and probably a smile.
Legends Club fireplace (there are two)
It kind of came out of nowhere as the tour wound through the main grandstand. The quote wall is located just outside the 573 Club doors on the Club level, which also happens to be the rear wall of the press box (a nice tie-in). As I came around that corner, it literally took my breath away for a moment. I immediately thought, "Oh, I understand," and decided it was not my place to spoil it.
The real question is, why would the team, on the one hand, give away such a thing in a toss-off construction slideshow while, on the other hand, trying to prevent the true ballpark geeks from seeing it? I just plain don't get it.
Same goes for this image of a fireplace, which is from the same slideshow, and represents another of the small-but-cool personalizing details being built into the park.
I guess I shouldn't really care how the cool stuff comes out. But I feel like a chump for respecting the team's wishes only to have some really cool stuff basically dumped unceremoniously to the barely-casual fan. If that policy is truly to allow the team to make something out of those moments, they're doing a pretty lousy job of it.
Emotion
An alternative to the a-ha explanation that I've heard is that the Twins don't want people to feel like they've seen everything before they even get there.
Well, if my compatriots on this tour are typical of the general public (which I believe they are -- they were definitely not ballpark geeks), everything is going to seem like a revelation when the park opens. The vast majority of the 40,000 fans who show up on opening day will have never visited this web site, and have never seen more than a couple of pictures of the place on TV or in a newspaper.
Many will need directions on how to get there and where to park. (Watch for an announcement coming soon about just such a resource...)
Once again I heard people ask the same old questions about the fence distances and the number of seats and suites, why the number 573 is significant, and, if you can believe this, what the name "Metropolitan Club" means.
This was a very casual, sort of unofficial tour, so I wouldn't have expected these folks to know such details. And that's the point. Most people will have given the new ballpark barely a thought beyond either general enthusiasm or general dread (yes, there are almost as many of those out there because of baseless weather and garbage fume concerns).
But I follow this project closely, as you know, and I've been down there plenty of times, both inside and outside. I'm not into memorizing details like the fence distances, but there are a lot of details that I do carry around with me. I could probably give such tours, though I'd get bored by having to answer the same questions over and over.
So by the Twins' logic, I should be completely jaded about the whole thing by this point, right? Well frankly, I kind of thought the same thing as I headed out to tour once again.
But then I sat down in that outfield seat.
The sun was out in full strength. There was a very slight breeze. The sky was mostly blue, and a now-recognizable baseball field was stretching out in front of me. There was even a blimp, for God's sake!
It was a surprisingly emotional moment. I think I could have sat there until April.
You see, when I actually got to ballgames as a kid (a once per season type of thing) we always sat out in the left field bleachers at Met Stadium. I'd inadvertently picked a seat at Target Field which brought all of that back instantly. And it simultaneously threw me forward to what it will be like to share something that I love with my spouse and sons. It was a very weirdly great time-travel soup.
Met Stadium on May 17, 1975 (Twins vs. Brewers featuring Hank Aaron)
My point is that nothing the fans see or read anywhere could possibly detract from that moment. And knowing what that moment was like for me today, I would simply never do or say anything that might diminish it for someone else. In fact, I doubt that I or anyone else could even do that.
Here's what I can say from today's tour: Each fan is in for a personal treat when he or she steps into that place. And that's the essence of ballpark magic.
Come back tomorrow when I hope to get into some of the new details I either heard or discovered, once I have them properly confirmed. And thanks for stopping by today. Please tell your friends where you get your ballpark fix!
Comments
To utilized enhanced comment features, please enable cookies in your browser.
Hide Facebook box
---
This page was last modified on August 11, 2009.
"You talk about the magic, the aura, but what really makes a stadium is the fans. Concrete doesn't talk back to you. Chairs don't talk back to you. It's the people who are there, day in, day out, that makes the place magic."
– Bernie Williams
Explore the Site
Here are 50 images chosen randomly from the 3042 found on this site. Click the image to be taken to the original post. A new list is created every 10 minutes.


Forbes Field



Puckett atrium menu part 1

Perched welder on the top of the canopy.

Up close, this is what you'll see as you walk along.



Let's be honest and say that this promenade, which will face the HERC plant, won't be the most exciting part of the streetscape. It has to be provided for circulation reasons, but there won't be much to see unless vendors and other attractions take root here.

"Hey, Ma, it says here we go in at gate 34. Must be all the way around on the other side!" Seriously, though, this is a really inspired idea.


Do you think somebody's already cooking hot dogs out there?



Note that, even though the scoreboard appears strategically placed, it's the outfield stands which block any potential view of the field from this roof.

A Hrbek tribute wall marks the end of the Carew side of the club

Champion's Club details (click to enlarge)

A cross section of the field construction. (Click to enlarge.)


This mural is behind the staircase. The window looks onto the promenade, and the door goes to a kitchen.


Photo by Jared Wieseler

Target Plaza looking toward the grandstand

Trees now line Seventh Street

Final Metrodome baseball sight




T is for Twins

Flowers and Hall-of-Fame plaques. Very nice.


At Comerica Park, some aisles have railings and some do not.

Guthrie Theater (original design colors)

Louver samples on display.

Life in the shadows

A beautiful, glowing sunset after the rain.

Look familiar? Unfortunately, just adding little balconies with cool angles will not offset the pervading ugliness.

What has been actually built so far is only a tiny subset of this vision.

Cleveland

Boston

This is the back of the Cisco Field scoreboard, showing video to folks out on the plaza.

Looking through the Oliva gate, you can see the outfield stands.
Very interesting detail starting to appear here.


The windows have started going in.

Where you are, and where you can go.
Glossary
BPM - Ballpark Magic
BRT - Bus Rapid Transit
DSP - Dave St. Peter
FSE - Full Season Equivalent
FYS - Fake Yankee Stadium (see also: NYS)
HERC - Hennepin Energy Resource Company (aka the Garbage Burner)
HPB - Home Plate Box
HRP - Home Run Porch
LC - Legends Club
LRT - Light Rail Transit
MBA - Minnesota Ballpark Authority (will own Target Field)
MOA - Mall of America
MSFC - Minnesota Sports Facilities Commission (owns the Metrodome)
NYS - New Yankee Stadium
SRO - Standing Room Only
STH - Season Ticket Holder
TCFBS - TCF Bank Stadium
TF - Target Field
Selected Bibliography - Analysis

Selected Bibliography - Surveys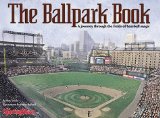 Not a "Third Edition" exactly,
but it replaced the above title
(2000)


Original edition (2000, round)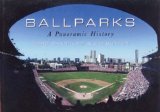 (2004, very large coffee table)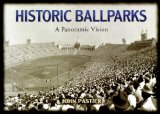 (2006, very large coffee table)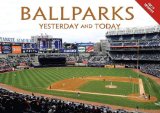 Combines the previous two titles
(2007, medium coffee table)

Selected Bibliography - Nostalgia



Book and six ballpark miniatures
(2004)