Find Your Happy Place II
April 18, 2011 11:56 AM

COMMENT
So you spent the whole winter longing for spring, more specifically a spring filled with the return of your favorite pastime. "I'll take anything," you thought to yourself back in January, "just give me some damn baseball."
Well, how is that working out for you?
But if you think that you're not having much fun, imagine what it's like in the clubhouse.
Actually, come to think about it, they probably know better than to read too much into two weeks of baseball, especially when there's some sort of virus going around (which nobody would publicly blame even if it were the case).
Just for fun, I looked back at 2010 and found no less than six days when the Twins were 5-10 in their past 15 games. Anybody remember that big swoon last June? Nope, me either. How about the last two weeks before the All-Star break? OK, I do remember that one, but I had to dig in my memory past the 12-3 that they were in their last 15 games of July, and the baker's dozen other days later in the season when they were at or better than that record. (The peak was 13-2 on September 16.)
Dr. X went a step further, noting with an air of hope that, "in 1991, the Twins started off 4-10. During those first 14 games they had a seven game losing streak, and in only two of those first 14 games did they score more than four runs. They were shut-out three times."
A big difference worth noting is that expectations for the team have changed quite a bit in the past 20 years. Nobody was wringing their hands over a slow start for a team which had finished the previous season dead last in the league. (The Braves, by the way, emerging from a similar basement, went 7-7 to start the 1991 season.)
Nevertheless, numbers are numbers: World Series, here we come! (And the only NL team at 7-7 this year while the Twins were 4-10 was the Cubs. That will be a helluva WS!)
My point, as if it has to be made, is that teams slump, and only accumulations of slumps doom seasons. These early games may count, but they mean very little in the larger scheme of things. The 2011 Twins are far from doomed, as we saw yesterday (well, as you saw; I was watching Toronto at Boston, and only saw a handful of highlights on my phone -- see sidebar).
And before anybody accuses me of being a Kool-aid drinker (I know, you're already crafting your comment in your head), realize that, like you, I'm painfully aware of how thin the ranks are when the stars aren't performing (or even present). There are a lot of eggs in a relatively few baskets on this team. Jose Morales sure would have looked good on this roster, just for starters. Bill Smith, we need your best stuff now.
And speaking of sugary drinks, here's a little nugget from the back of a current Justin Morneau baseball card (one must always believe what one reads in such a context) which may be explanatory:
Could the departure of Nick Punto really be responsible for this whole mess? Perhaps the question we all need to be asking is, "Who's making Justin's Slurpee now? Whoever he is, can him!"
On a slightly more serious note, I do wonder just who is the current life-of-the-party in that clubhouse. And who is the spark plug? Punto's stats may not have been much to write home about, but he did get a lot of credit (both from inside and outside the organization) for instigating the Twins' style of play over the past few years.
(You will be forgiven for thinking that is the job of the manager and coaching staff.)
BPM Night
I'm late in getting to this, but I had a blast last Saturday night in Section T. It was great to meet so many of you, and my apologies to anybody that I missed.
It was a chilly night, but I never wished I had an extra layer.
As you can plainly see in the image, the french fry lights were on. At one point I hovered on the Captain Morgan deck, but the heat didn't really seem necessary. (Also, I was more than a little out of place among that crowd.)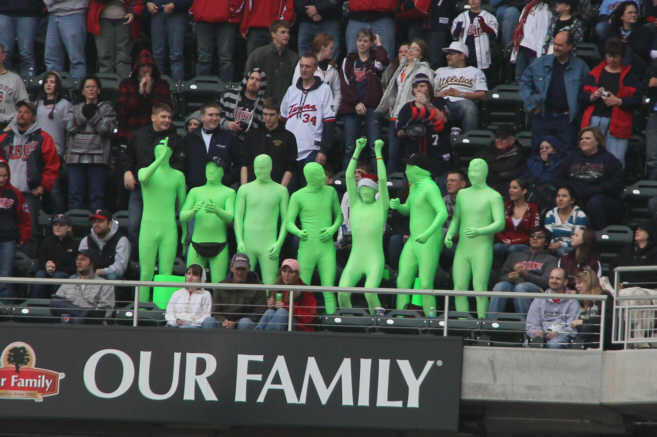 These guys were there, but it wasn't any of you, right?
Gardy was honored before the game for his Manager of the Year win (hold your tongues, now), and Tom Kelly was there to celebrate with him. Later he caught a ceremonial first pitch from his wife.
It had threatened rain all day, but I only got a couple of drops on my scorecard during the late innings. And at one point, I even saw some sky almost peak through the overcast.
At one point, for technical reasons I'm told, all the ribbon boards in the ballpark went dark for about a minute. Kinda creepy. Makes you wonder how baseball fans knew when to clap and make noise before there were ribbon boards.
The Powerball winner was just a few seats away. People sure seem to love getting on the big scoreboard.
There was also a very big bug which landed near us in the aisle and was summarily squashed by the bottom of a beer bottle, amid screams -- literally -- from people nearby. I've never seen anything like it, but it was probably some sort of flying cockroach. It was, indeed, huge and very creepy-looking. Can anyone provide more entomological illumination?
The new tower added to the interesting reflections visible in the Metropolitan Club windows.
As ballpark amenities go, the tower has to be classified as a confection. But the clock at the top is handy, and the whole setup out there adds to the park's distinctive shape.
A revolutionary element? No way. Welcome? Absolutely. Distracting? Not in the least. Useful? Not really (except for the clock).
The video board is definitely useful, and an essential addition for folks in certain parts of the ballpark.
Sure would be nice to cover that metal grid with more wooden louvers, eh?
I should note that Twifi was again a no-show, but I hear that it's gotten better since then, albeit at a game which was not sold out.
Though the official explanation was "a 'weak link' in the technological chain," I have to wonder if they underestimated demand. I know that my device tried to stay connected even when I wasn't actively using it. If 30,000 people's devices did the same thing, that's roughly double the capacity they designed for. Just a thought.
Don't forget that the next scheduled BPM night will be August 23, and that we may have other opportunities before then. I'll let you know.
Some Doo-Dads
Former Twins DJ Kevin Dutcher got in touch with me about a program he produced for The Current:
It's called "A Decade of Twins Music Memories", it's an hour of anecdotes and music from my 11 seasons with the club. If you've followed the Twins for the past decade I think you'll enjoy it!
I didn't get a chance to listen live, but the show will ultimately be available for archive listening here.
I've read a lot in the comments about disdain for the new music, and I have to say that I didn't really notice it one way or the other. The exception would be that extremely annoying "clap your hands" bit. I noticed that one because everyone around me behaved like Pavlovian dogs when it came on, and it seemed to come around way too often.
The sound at TF remains a very big challenge. From the concourses you can't hear anything. Maybe that's by design, but I think it's a shame. No matter where I go in a ballpark, I should be able to hear the hitters announced. That's a cardinal rule.
I also have seen mention of this very weird silence before the Twins take the field. I am in agreement that this sort of sucks all the life out of the crowd at exactly the moment they should be pumped up.
In a different world, silence before a big crowd cheer would be welcome. But in a world where the pregame show has been (literally) blaring over the speakers for 45 minutes, silence at that point feels like somebody has missed their cue.
I'm sure there's an explanation (pregame show ends, team not ready to take the field maybe?), but it's a pretty awkward moment at pretty much every game.
And finally, props to the concession stand behind section T (between the escalators and the Townball Tavern). I had the single most delicious burger I can remember -- not just at the ballpark, but anywhere -- during the middle innings. Juicy, flavorful, the perfect temperature, on a very fresh and tasty bun, with fresh and tasty lettuce, tomato and cheese. With lots of perfect fries.
The food at TF (like any ballpark) is sort of hit and miss. This one was just perfect. I'll remember it as the perfect antidote to a slump.
As I left TF after BPM night, I realized that the sky had cleared when I saw this:
A banana-moon over a ballpark. Ahhhh, there's my happy place.
Ain't life grand?
---
More pictures are coming from opening day. And the online games (with prizes) will start as soon as my new system is fully functional later this week. I hope to have the first one up for the Cleveland series. Watch for it!
Also, be sure to check out TC Traders for tickets. Listings are coming and going pretty quickly, so you may have to be fast, but the deals have been pretty good.
Thanks for stopping by here today!
Comments
To utilized enhanced comment features, please enable cookies in your browser.
Hide Facebook box
---
This page was last modified on May 29, 2011.
"You talk about the magic, the aura, but what really makes a stadium is the fans. Concrete doesn't talk back to you. Chairs don't talk back to you. It's the people who are there, day in, day out, that makes the place magic."
– Bernie Williams
Explore the Site
Here are 50 images chosen randomly from the 3042 found on this site. Click the image to be taken to the original post. A new list is created every 10 minutes.

Looking the other direction, again from Ford Centre, you can see what's going on over the tracks. This will be a public promenade.

This is the HERC Premonade with railroad tracks snaking beneath. (I think this should be named the Halsey Hall Premonade. Seriously.)



Wind veil framing

Having fun. Installing limestone. Good gig.

Bench seating just off the plaza


At one point, we thought these windows might represent one of the so-called knotholes. But nope. Nothing to see here. (Nearest I can tell, there will be no view of the playing field whatsoever from the Seventh Street sidewalk.)

Today's match-up (click to enlarge)

Click to see the whole page from this 1971 program.

Terrace Level

Scoreboard as viewed from Fifth Street.


With the engine behind us, we got a real sense of how fast we were going by looking out the front (back) window
Wow! Looking good.

This is a good overview of the spot where the Northstar (bottom) and LRT (top) will intersect.
Click to enlarge. (Photo by Jared Wieseler)


At the base of the B ramp, the foundation for the center field stands.


Killebrew's mammoth shot on June 3, 1967 is currently memorialized on a wall at the Mall of America

A view into the park down Sixth Street from just beyond Hennepin. Note that one side of the street contains century-old, classic buildings -- structures which are likely to last another century or more. The other side, not so much. (Click the image to see what it looked like from exactly the same spot 97 years ago.)

Also warming things up are these planters.


Hubert's remains the only sports bar within site of the Dome after 28 years of its existence. It's a cautionary tale.

Work on one of the side panels

Detail of the train tunnels (click to view the entire drawing)

The restaurant.

Arrival back at Target Field

A beautiful, glowing sunset after the rain.

The outfield stands as viewed through the unnumbered gate

Another deck to come...


I love views like this. They show just how much Target Field shimmers. (Photo by Jeff Ewer)

Close-up on the diagram of the Club Level with finishing materials (click to enlarge)


Main concourse, looking toward the admin building.

Two concepts here remain in the final design. First is the oddly-shaped pavilion in center. Second is the section just above the right field fence. In the current design this section will hang over the field by a few feet. The original doesn't do that, but you can see that the concept goes way back in the planning.

Future home of the Met Stadium flag pole




The gate has grown a row of sponsorship

The brown grass was left over from the first attempt at groundbreaking (canceled after the 35W bridge collapse)


Thome steps in.
Glossary
BPM - Ballpark Magic
BRT - Bus Rapid Transit
DSP - Dave St. Peter
FSE - Full Season Equivalent
FYS - Fake Yankee Stadium (see also: NYS)
HERC - Hennepin Energy Resource Company (aka the Garbage Burner)
HPB - Home Plate Box
HRP - Home Run Porch
LC - Legends Club
LRT - Light Rail Transit
MBA - Minnesota Ballpark Authority (will own Target Field)
MOA - Mall of America
MSFC - Minnesota Sports Facilities Commission (owns the Metrodome)
NYS - New Yankee Stadium
SRO - Standing Room Only
STH - Season Ticket Holder
TCFBS - TCF Bank Stadium
TF - Target Field
Selected Bibliography - Analysis

Selected Bibliography - Surveys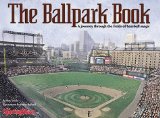 Not a "Third Edition" exactly,
but it replaced the above title
(2000)


Original edition (2000, round)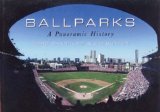 (2004, very large coffee table)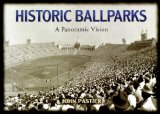 (2006, very large coffee table)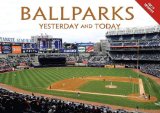 Combines the previous two titles
(2007, medium coffee table)

Selected Bibliography - Nostalgia



Book and six ballpark miniatures
(2004)