Hibernatus Interruptus
January 21, 2011 1:47 AM

COMMENT
I'm starting to think that bears get it just about right.
You go to sleep as soon as the last pitch is thrown -- er, the first snow falls -- and wake up about the time that pitchers and catchers report -- er, the snow starts to melt. (Apologies to any ursinologists out there.)
Last night, in my winter delirium, I got into my car at about 9:15 and almost turned on the radio after thinking, "Hey, I wonder who the boys are playing tonight!" In other words, if I could skip ahead to spring right now, I certainly would.
Though I have no prospects for it happening, I could really use a month or so in some warm climate, preferably one in which, if I waited long enough, baseball would eventually appear.
Our good friend OG Jeff forwarded me this image of just such a place: Miami.
OK, there are no five-foot snowbanks lining those streets, but...do I have to say it? When baseball does finally amble into this neighborhood, most of it will be played inside a tin can. And after Google-Earthing around where this photo was taken, I can't help but wonder how all the people who live in these houses feel about the presence of this monster.
I know, they used to have the Orange Bowl there, but I bet at least a few of them were glad to see it go. (A few also probably wanted it preserved.) But the stadium seems, at least, to be an island unto itself. There is quite literally no attempt at integration with the neighborhood, nor could such a thing really be possible. It can only loom.
When I look at that photo, I can't help but think that we here in Twins Territory dodged a big bullet.
The Purple Elephant in the Room
I almost hate to bring up the subject of the other new stadium issue clouding local consciousness. But I'm interrupting my own pseudo-hibernation now because there are a few things worth saying.
1. The moment is right. Despite what detractors will inevitably say ("we need more money for education" -- a sentiment I agree with wholeheartedly, but which has nothing to do with stadiums no matter how often you try to put them in the same sentence), everything is primed. A new governor has put some energy (and a new face) to the problem. Legislators have been identified to shepherd the paperwork. Opposition that counts is relatively quiet. Anything spent can still be sold as economic stimulus. The Dome has never looked worse.
2. The Vikings still don't get it. It appears that they learned less than nothing from what happened with the Twins and the Gophers. Obviously, those were different circumstances, but lessons are lessons, and at least some apply: Threatening to move will set you back three or four years. Low-balling pisses off the people you need to please. You need partners with fiscal creativity. Negotiating in the press is poison. You need to be gracious. You're going to have to pay your fair share. Vision is everything. Things like that.
3. As a "face of the franchise", Lester Bagley is the worst. Zygi isn't that much better. The best thing the team could do now is find someone with class, humility and respect in the community to front their negotiations. (Arne Carlson?) Having a new Governor, new Legislature, and a new chairman of the MSFC seems like a good trigger to change faces all around the table.
4. The new stadium will have a fixed roof. Deal with it. The Vikings are being either disingenuous or stupid when they say they prefer playing outside. They do not, should not, and never will. Moreover, a billion dollars sure as hell better buy climate control and more than 12 events per year or a lot of people will be pissed. And nobody thinks that it's worth an extra $200 million just to open the roof for a couple of games per year. There's no discussion to have. This one's in the books.
5. The Dome site should be dumped. Build on the Brookdale site, or the Arden Hills site, or next to the Mall of America (who just may want to pay for naming rights again), but forget downtown. I know that some will howl about transit and parking, but let's admit that the Industry Square site (as it was known pre-Dome) has been a dog since day one. Freeway access is vestigial, parking options are dwindling, and the likelihood that the nearby landowners (I'm looking at you, Strib) will do anything to enhance the neighborhood is slim to none. With suburban land, you can build big parking lots and keep all the revenue for yourself. (By the way, if I were to advocate for a downtown site, I'd put it over by -- maybe right across the freeway from -- the Convention Center, where its usefulness on non-game days would be without question.)
6. The Dome itself might be worth saving. Did you know that the number of events held there actually went up after the Twins' 81 dates were removed from the schedule? The building still has a market, and that shouldn't be ignored. No matter what gets built for the Vikings, it's hard to imagine anyone playing baseball in it.
7. It's time to see more concept drawings. Believe it or not, people generally have trouble imagining things they can't see. Every drawing of a new stadium attracts attention and builds momentum. If it's to be nestled into some sort of larger development, even better. Remember those drawings of Twinsville? It still hasn't happened, but it sure did get people excited, and they could actually imagine things they hadn't thought of before.
8. Somebody needs to count the votes. The Vikes still don't have a Shane.
Personally, I checked out on my Vikings fandom a few years ago. Even before number four put on purple, the franchise -- maybe even the sport -- seemed to have lost its way. The culture shifted from strategy to brutality, from civility to coarseness, from "let's win" to "let's show up the other team, hurt somebody, and celebrate publicly". Football became, finally, once and for all, a caveman sport -- the ultimate anti-baseball.
Maybe it was when the dance in the end zone became more important than the touchdown. Maybe it was when the post-sack gesture toward the downed quarterback became standard. Maybe it was when rage became the standard mindset with which to begin a game. Maybe it was Randy Moss, and the loss of the notion that the team mattered more than the individual.
I know, all of these things can trace their roots back a long way. In truth, I think something snapped for me when Robert Smith retired, mostly because the decision made so much sense. Why would anyone literally risk their life for this form of entertainment? The stories of Wally Hilgenberg's brain just confirmed it.
I tried watching them with Favre, but it seemed like the franchise had been hijacked. The success seemed somehow hollow. I'll try watching again in the fall to see if anything has changed, but I'll admit that right now I really don't care that much whether the Vikings stay or go.
But I know that a lot of people do care. And I know that the smart money has been on the deal getting done this year. And I know that it will be a lot cheaper to build a stadium now than it will be to do it later, when there's an expansion or relocation fee attached. Smart money says build it and get it over with. This state will not, and should not, be without NFL football.
Some legislators appear to think that the Vikings can just pick up and move at any time if they want. To those legislators (cough-Julie Rosen-cough) I say, "Are you without a clue?" Los Angeles has not exactly been a Shangri-La for professional football. Any team even considering moving there had better be prepared for some rough times. The move itself will be expensive and contentious, and not even a shiny new stadium can heal that market without some serious time passing. As leverage goes, it's iffy. The Vikings most definitely do not hold all the cards here.
So I repeat: We're primed.
But the Vikings appear to be on a path which could derail that. One third of a roofless stadium? That's utter BS. It's embarrassing. Now's the time for the Vikings to come to the table in private and say, "What do we have to do to get this done? What do you need from us?" Then you can haggle, of course. But good faith is all it's going to take right now, and so far they have not shown that.
Meanwhile, Across Town and Across the Sporting World...
Somebody with a sense of humor built a snowperson inside of gate 34.
*sigh*
Comments
To utilized enhanced comment features, please enable cookies in your browser.
---
This page was last modified on May 29, 2011.
"You talk about the magic, the aura, but what really makes a stadium is the fans. Concrete doesn't talk back to you. Chairs don't talk back to you. It's the people who are there, day in, day out, that makes the place magic."
– Bernie Williams
Explore the Site
Here are 50 images chosen randomly from the 3045 found on this site. Click the image to be taken to the original post. A new list is created every 10 minutes.

Ahh. Lunch in the admin building...

Shh. Don't tell those people working behind the ticket windows about these automated ticketing machines (underneath the plaza stairs)

Look closely and you'll see limestone on the front of the press box!

Scoreboard installation in progress

The Target Center rooftop patio. Hardly glamorous, but a great view of the ballpark.




After the rain. (We were in the wrong spot to see the rainbow...)

Row indicators are spray-painted with stencils over rust and peeling paint.




Another classic space in the making above the Hrbek gate.



A final glimpse from the street of stadia installation along the left field line

Somebody asked how long it would be before the tarp had a sponsor. Well, not very long.

The pink thing is a mascot. (Actually, with a damn fine mascot actor underneath.)


Walkway connection

Loading docks to the right, VIP entrances to the left.


On this day, George was handling fruits and veggies right inside gate 34.



How many times did we water down our field as kids? More times than we played games, that's for sure!


A detailed crowd shot. Click to enlarge greatly.




An early concept for the pedestrial bridge. (Source: Ballpark Authority, RP)

Home Plate Terrace -- really great seats; maybe my personal, budget-based favorite

I suppose that one day my son will graduate from Mrs. Fields to Hooters. At least he won't have to travel too far. *Shudder*

Sue Nelson, and her organ, in one of the Twins Pubs

Dedicated closed-captioning ribbon board


Upper concourse



Gate 3 ticket window


That's Fifth Street (and a tattooed arm) in the foreground.

Glossary
BPM - Ballpark Magic
BRT - Bus Rapid Transit
DSP - Dave St. Peter
FSE - Full Season Equivalent
FYS - Fake Yankee Stadium (see also: NYS)
HERC - Hennepin Energy Resource Company (aka the Garbage Burner)
HPB - Home Plate Box
HRP - Home Run Porch
LC - Legends Club
LRT - Light Rail Transit
MBA - Minnesota Ballpark Authority (will own Target Field)
MOA - Mall of America
MSFC - Minnesota Sports Facilities Commission (owns the Metrodome)
NYS - New Yankee Stadium
SRO - Standing Room Only
STH - Season Ticket Holder
TCFBS - TCF Bank Stadium
TF - Target Field
Selected Bibliography - Analysis

Selected Bibliography - Surveys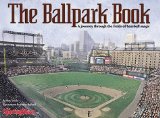 Not a "Third Edition" exactly,
but it replaced the above title
(2000)


Original edition (2000, round)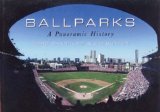 (2004, very large coffee table)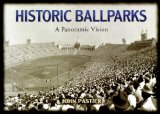 (2006, very large coffee table)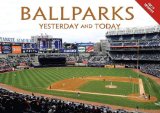 Combines the previous two titles
(2007, medium coffee table)

Selected Bibliography - Nostalgia



Book and six ballpark miniatures
(2004)