Hooky, Anyone?
May 16, 2008 1:33 AM

COMMENT
Today would have been that day.
The sunny, blue sky, 70-degree afternoon baseball game would have been on your mind from the moment you left the house. Projects? Tasks? Clients? Bah.
If the Twins had been playing in their new ballpark today, you would have simply left it all behind. You would have gotten a walk-up ticket for the outfield bleachers (the ones in full sunshine at all times), loosened your tie, rolled up your sleeves, donned a Twins cap.
You would have absorbed some of that golden Minnesota sun, made a mess of a hot dog, scribbled on a scorecard, and done a three-hour sigh over a ballet on green under blue.
Extra innings? Bring 'em on!
A day-night double-header make-up game for an earlier rain out? Why not play/watch/score two?
The Twins may not have won, but you would have.
There's the beauty of outdoor baseball right there. On a day like today, everybody wins even if their team comes up one skinny run short.
There were 18,701 fans stuck under the gray across town this afternoon. I'm sure they had a great time. But I'm also sure that within every single group there was someone who said, "Wouldn't this be a great day for outdoor baseball?"
Alas, you couldn't catch a game over in the railyard today, but the rays were there alright. And I'll be damned if it didn't feel just a little bit like Wrigleyville in the neighborhood.
I came in on 394, underneath the new series of bridges that form the plaza. From that vantage point, it looks something like a construction zone squeezed into the median of a freeway.
Resisting the urge to enter one of the ramps, I took the Third Avenue exit to Washington Avenue and turned left, aiming for Ford Centre.
Those two blocks of Washington were positively buzzing. Even the -- ahem -- seedier elements could not overcome the great dignity of the gigantic warehouse cubes with all their detailed 19th-century finery.
And there were people crawling all over the place. Normal people. Not the type who are going to slink into one of those slimy pink buildings in a trench coat. The type who are just going about their every-day business and might be on their way to the ballpark on a day like this! (I know, there is some overlap in those two sub-categories of humanity.)
It occurred to me that this ballpark needs to connect to Washington somehow. This is a street which can seriously put the "urban" in "urban ballpark."
Washington Avenue is grand in a way that First Avenue just is not. That's not meant to knock First Avenue, but merely acknowledge that neighborhoods just can't develop properly with a one-way freeway barreling between the two sidewalks.
This is a huge problem throughout downtown. When everything went one-way, what was gained in automobile efficiency was lost (on a much greater scale) in walkability and human scale. High-speed funnels for cars and buses are simultaneously symptoms and causes of erosion in civic pride. Despite their distinctiveness, skyways reduce cities to bland office corridors connecting to more bland office corridors. What life is left on the street is mostly trying to get back to the parking ramp without getting killed.
I don't hate skyways. They are great in the winter, and have a definite convenience throughout the year. But I do hate the one-way freeways which bedevil anyone who chooses to venture onto the street (thus encouraging people to stay in the skyways for safety).
What makes it worse is that street parking is so severely limited, either by bus lanes or loading zones or rush hour restrictions or just mysterious red bags locked onto parking meters. Without parked cars, it's hard to ever feel safe on a sidewalk. You're naked to the traffic.
This is simply not the case up on Washington Avenue North.
Washington is busy, but traffic moves at a pedestrian-friendly pace and in both directions. There is no cut-throat, frantic lane-changing going on. Traffic pauses for cars emerging from or maneuvering into parking spaces. People pull into turn lanes and wait for oncoming traffic to pass.
It's just so...civilized.
If you're in a car, maybe you hate all of that. But now we're talking about a key ingredient to an urban ballpark: it must be pedestrian friendly. More than friendly, it must actively encourage people to get out of their cars and walk the last few blocks.
Still more than that, it must provide them with reasons to saunter, reasons to stay, reasons to feel safe.
As I drove down Washington today, it reminded me of Clark Street in Chicago. It's busy but not frantic. The sidewalks are lined with interesting things -- doors, windows, steps, awnings, signs, colors -- at street level.
Retail spaces are slim and packed together. Rather than one big restaurant on the corner, five bars may be squished together within one block.
The liveliness feeds on itself and just can't be extinguished.
Washington Avenue has that feel, and it needs to have a way to feed that into the ballpark.
The sidewalks are wide, and there's plenty of buffer zone between people on feet and people in cars. Pedestrians clearly feel safer, and seem to linger a bit more, even hang out on the corners (especially near the music tech place). People can be seen actually strolling with coffee cups in hand. The pace is just different.
There is great potential waiting to be tapped.
Long ago there was a concept called Twinsville (pictured above right; maybe you remember it -- don't think too hard about who brought it forth). Despite its somewhat rose-colored outlook, it did feature an amazing three-block promenade which directly connected ballpark to neighborhood.
Such a thing may be beyond the team's control, but it's not beyond the city's control. This is exactly where the city has to step up and connect one great asset to another. (If someone from the city has something to tell me on this subject -- or any ballpark-related subject for that matter -- I'd love to hear from you. Email me, Rick, at this domain.)
That diagram contains new construction lining the promenade, a great idea with potential to pull everything together. But there are already opportunities for redevelopment in place.
I took two pictures of the buildings which line Third Avenue north of the ballpark (at right, the top is Third Ave, the middle is the back of those buildings, bottom is the Washington Avenue bridge three blocks away).
Both front and back of these buildings are rife with opportunities for bars, restaurants, outdoor seating, other retail. This has to be on somebody's radar, right?
The alternative would be either to in-fill the whole area which is currently parking with monolithic condo projects served by serpentine driveways and turn-arounds, or let it simply become service area for the park. Neither option would satisfy.
Tailgating Redux
I know that some of you would love to do some tailgating on those lots. Maybe for a while, but the land is too valuable to lay fallow for long.
And forget about the tops of the parking ramps. The liability issues are off the charts.
The suggestion was made to use the parking lots just to the northwest underneath the freeways. These are controlled by Ford Centre -- i.e. the Pohlads -- so it's not an impossibility.
In fact, that's a pretty darn good idea. There's lots of space which could be easily retro-fitted with ash bins. The freeway also provides some shelter on the colder days.
On the other hand, the road blocks the sun on nice days.
Plus, it wouldn't work for weekday afternoons.
I have no personal philosophical stand on tailgating. Some people like it, some don't, some don't care. (I've never done it, but I'm willing to try!)
My guess is that somebody will be tailgating somewhere near the park. You'll just have to find it. That's part of the fun in getting to know a new place, right?
Speaking of Skyways
This image from the Ballpark Authority confirms that there will be a staircase directly from the plaza to the long skyway which runs between the ballpark and Target Center.
What you see there is the B ramp in the background, the skyway at right, and the plaza at the bottom(with a little grassy area showing at the base of the stairs).
(Try not to look at the player pictured in the gigantic banner.)
Here's a diagram with the area in question circled:
As I took pictures today, I saw lots of pedestrians and workers in the area. I'm sure that some of them saw only a dusty construction site.
Maybe it was the sun, or the fact that I had been listening to the game for a good hour in the car before getting to the site, but walking around there today, I felt (for the first time, I think) something of what it will really be like to see a ballgame here.
It was good.
Tomorrow, more sunny photos.
Comments
To utilized enhanced comment features, please enable cookies in your browser.
---
This page was last modified on January 21, 2010.
"You talk about the magic, the aura, but what really makes a stadium is the fans. Concrete doesn't talk back to you. Chairs don't talk back to you. It's the people who are there, day in, day out, that makes the place magic."
– Bernie Williams
Explore the Site
Here are 50 images chosen randomly from the 3042 found on this site. Click the image to be taken to the original post. A new list is created every 10 minutes.

Here is Seventh Street viewed from the west looking toward downtown. This will probably be the most pedestrian-friendly side (other than the plaza), but only if there is some psychological barrier between the people on foot and the people in their dangerously fast-moving automobiles.

Seals Stadium

This is very early in the day.


From the best seat in the house (Section 8, Row A), the right field corner is blocked. (No one may care. Fine with me. People should know.)


The HERC side, viewed from Fifth Street.

OK, just how many servings per container?


Now looking north, the tracks emerge from beneath Seventh Street as freight tracks only. The Northstar line ends at the northwest corner of the ballpark. One day, however, you can bet that other passenger trains will approach from the southwest metro on these tracks -- if our legislators are smart and persistent, that is.
Looking across the plaza toward the main ticket area.

The visitor's clubhouse at Target Field. (Photo by Javen Swanson)

The first completed mural



No griping here.

Speakers spaced evenly among the lights

I think AP is in there somewhere...

Here's a rack of lights being prepared for lifting into the canopy.

Open concourses do mean that you can glimpse the field no matter where you are, but not really the game.



Concept drawing of Coomer gate (click to enlarge)

Working on the connecting LRT tracks (this view looks up Fifth Street toward downtown.)

Lunch break at the top spot. (Grandstand)

This is amazingly close to completed. It's a short tunnel entrance ramp to 394 underneath the outfield stands.

Plaza seating installation

Handshakes all around (there's gonna be a lot of that over the next few weeks)



Click to see the whole, beautiful image. (Photo by Tyler Wycoff)



Photo by Jared Wieseler


A closer look into the park from down the street. How great will this view be during a game??
The 1963 team won 91 games! (Click to enlarge and see the names)

Here is where the signature art (original Twins logo) will be placed.
Even today, throw a fastball to that guy at your own risk.

Two concepts here remain in the final design. First is the oddly-shaped pavilion in center. Second is the section just above the right field fence. In the current design this section will hang over the field by a few feet. The original doesn't do that, but you can see that the concept goes way back in the planning.

Though there's nothing there now, you have to believe they'll find a way to add a party deck up there at some point.

The Pro Shop


You'll be able to park here for a quick stop at the Pro Shop or ticket window.



A truck is leaving the HERC plant. Here you can see the proximity to the promenade. For the record, the truck drove right by me and I smelled nothing...
Glossary
BPM - Ballpark Magic
BRT - Bus Rapid Transit
DSP - Dave St. Peter
FSE - Full Season Equivalent
FYS - Fake Yankee Stadium (see also: NYS)
HERC - Hennepin Energy Resource Company (aka the Garbage Burner)
HPB - Home Plate Box
HRP - Home Run Porch
LC - Legends Club
LRT - Light Rail Transit
MBA - Minnesota Ballpark Authority (will own Target Field)
MOA - Mall of America
MSFC - Minnesota Sports Facilities Commission (owns the Metrodome)
NYS - New Yankee Stadium
SRO - Standing Room Only
STH - Season Ticket Holder
TCFBS - TCF Bank Stadium
TF - Target Field
Selected Bibliography - Analysis

Selected Bibliography - Surveys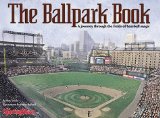 Not a "Third Edition" exactly,
but it replaced the above title
(2000)


Original edition (2000, round)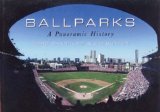 (2004, very large coffee table)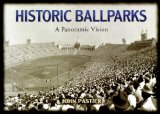 (2006, very large coffee table)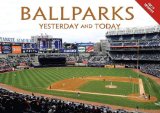 Combines the previous two titles
(2007, medium coffee table)

Selected Bibliography - Nostalgia



Book and six ballpark miniatures
(2004)