Killebrew Field
So Who Gets to Name the New Twins Ballpark?
June 6, 2006 12:30 AM

COMMENT
OK, that's what I would call it. Unfortunately, I don't have enough money to buy the naming rights -- but maybe if we all pooled our pennies...?
On the other hand, with asterisks swirling around the game, maybe there is some gigantic corporation interested in attaching its name to a paragon of baseball virtue. Maybe somebody like Hormel might want to honor a true, homerun-hitting, Hall of Fame, non-performance-enhanced legend:
Killebrew Field at Hormel Park
Now, that has a real ring to it!
It would certainly be a 180-degree turn from the current naming culture:
- Citizens Bank Park (blue suit, red tie)
- Great American Ballpark (insurance with cheese)
- Ameriquest Field (made-up corporate crap word)
Clearly, there is a pattern here. But if the Twins are going to go down that same path, there have been precious few clues about it. This is a little odd given how visible the TCF naming deal was to the University of Minnesota's stadium drive.
All the speculation I've read starts out with the list of local companies who might have the resources. But it might be helpful to look more closely at the naming trends in major league parks. I'll stick to baseball parks because the naming deals are at least partly the result of the economic conditions of the sport. In other words, a company which might be able to work with an NFL team (Ford Motor Company, for example) may not be able to work within the economics of baseball. (I'm assuming this, without doing any heavy research on the subject.)
To the right is the list of companies which currently have their names on major league baseball parks, sorted by business category.
Some things are obvious: money companies rule. But if you look a little more closely, other guiding principles can be teased out.
First, all of these companies sell products directly to the public. In other words, they do not supply parts or manufacture goods which are then repackaged for marketing. The company name is right there on the product. Wholesalers and other strictly business-to-business entities are utterly absent.
Second, they are industries in which there is fierce competition -- where consumers have choices. There are no drug companies, and no medical supply or manufacturing companies even though they have gobs of cash to spend. No one goes into the operating room saying, "I only want a Medtronic brand pacemaker!"
Third, successful sales in these industries often lead to long-term relationships with customers. It's a hassle to change your bank, your insurance company, or your phone company. Though it's not a hassle to change soft drinks, people get into habits, and catching the customer's attention can lead to years of repeat business.
Fourth, the goods they sell have very large target markets. The closest thing to a niche marketer on the list is Petco, but a whole lot of people have pets. In the case of McAfee, the stadium bearing their name is in the heart of software country, meaning their products and services are in great local demand.
Fifth, beyond just being companies, these are all brands. Developing a brand identity takes a long time, so budgets and results are often measured in decades rather than quarters or years. This is the scale on which naming deals are made.
What am I missing?
It's also interesting to look at the other arena names in our own market. Neither of them fall into the categories above, but some of the principles apply.
Target certainly doesn't have to build a brand identity here, but it does have to stave off competition from Wal-Mart. I look at that name as a sort of marking of their territory.
Xcel is a little more complicated because, as a utility, consumers don't really have a choice about whether they will use their products and services (who else can you buy your electricity from?). More likely is that the name was still very new (replacing the venerable NSP and Minnegasco), and having it on an arena aided the integration of the new identity. I'm not sure I understand this one at all, so I'm open to suggestions.
Returning to the categories above, at left are Minnesota companies from the Fortune 1000 which fit the five criteria. I eliminated all the medical, chemical and business-to-business companies, as well as a few oddballs which really have no chance of factoring into this equation. (The complete list is available here.)
Two things allow for the possibility that it will be a company not on this list. First, it would not necessarily have to be a Minnesota-based company, though it would probably need a substantial presence here to make the investment worthwhile (see sidebar below). Second, there might be an up-and-coming company just off the list which could use stadium naming to further establish a growing brand.
For that possibility, I give you the Star Tribune 100 (cached here with a link to the original because the Strib purges all the interesting information almost as fast as they post it -- what is it with newspaper web sites? They are not very friendly.)
I tried to find a comprehensive list of major employers in Minnesota, but it's difficult to come by.
A couple of major names not on any of these lists could also get into the running. Qwest, DirecTV, DishNet and Time-Warner Cable are all in the running for the very large internet and television market. And all of the cell phone companies in the market could have their eyes on this project as well.
To begin sorting through these lists, we have to consider what a company gains by getting their name on a stadium.
Because this is all about advertising, and because it's the ultimate in short-form advertising, the most suited companies will already have some brand recognition, be in a business everyone needs, have a product which requires little or no explanation, and have gigantic profit margins and gobs of cash.
(I know I said above that medical/drug companies are out, but given the huge amounts of money currently being spent on drug advertising on TV, can it be long before we're watching games being played in Levitra Park?)
Stadium naming cannot be any company's entire advertising budget, so it simply serves as a reinforcer, and a way to worm their name into a community's collective subconscious. And it only works over the long-term. Lasting sales gains may only be seen five to ten years down the road.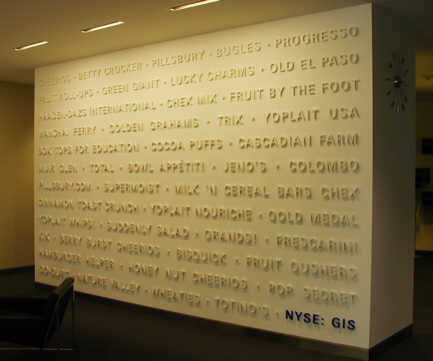 The wall of brands at General Mills headquarters in Golden Valley (Source: RP)
As for companies with brands to promote, Hormel seems to leap out of the list. Taking a look at their brands, it's clear that the Hormel name is everywhere. Rather than using a sub-brand (like Spam), they could simply go with Hormel Field and gain exceptional brand exposure.
There are also a great many possibilities on the General Mills brand list. It might be hard to pick just one brand, unless it's Wheaties Field (I could live with that).
So I'm throwing this long list of company names out there. And though I think all of these companies are in the running, I also have a hunch that
other factors may play some sort of role in this transaction.
All of this leaves out the best way to name a park: after the team's history. Right now there is certainly some sentiment for Puckett Park, and it would be difficult to pick one legend over another. But Killebrew was here at the beginning, hit all those homeruns, played for peanuts because he loved the game, and is just about the nicest guy you'll ever meet. Naming a park after him would say something to future generations about what is important to the game.
Of course, the same may be said about naming a ballpark after a big bank.
Comments
To utilized enhanced comment features, please enable cookies in your browser.
Hide Facebook box
---
Star Tribune 100 (2006)
I've bolded those which I think could actually be a possibility (and a couple I wish could be...)
1 Target Corp. - Retail/Service
2 UnitedHealth Group - Health/Medical
3 Best Buy Co. Inc. - Retail/Service
4 St. Paul Travelers Companies Inc. - Financial Service
5 3M Co. - Manufacturing
6 Supervalu Inc. - Retail/Service
7 U.S. Bancorp - Financial Service
8 Northwest Airlines Corp. - Retail/Service
9 General Mills Inc. - Manufacturing
10 Medtronic Inc. - Health/Medical
11 Xcel Energy Inc. - Utility
12 Ameriprise Financial Inc. - Financial Service
13 C.H. Robinson Worldwide Inc. - Retail/Service
14 Hormel Foods Corp. - Manufacturing
15 Mosaic Co. - Manufacturing
16 Nash Finch Co. - Retail/Service
17 Ecolab Inc. - Manufacturing
18 PepsiAmericas Inc. - Manufacturing
19 Bemis Co. Inc. - Manufacturing
20 Alliant Techsystems - Manufacturing
21 Pentair Inc. - Manufacturing
22 St. Jude Medical Inc. - Health/Medical
23 Valspar Corp. - Manufacturing
24 Patterson Companies Inc. - Health/Medical
25 Regis Corp. - Retail/Service
26 Polaris Industries Inc. - Manufacturing
27 The Toro Co. - Manufacturing
28 Deluxe Corp. - Financial Service
29 Donaldson Co. Inc. - Manufacturing
30 Fastenal Co. - Retail/Service
31 H.B. Fuller Co. - Manufacturing
32 Ceridian Corp. - Information Technology
33 Imation Corp. - Information Technology
34 TCF Financial Corp. - Financial Service
35 ADC Telecommunications Inc. - Information Technology
36 Otter Tail Corp. - Utility
37 MoneyGram International Inc. - Financial Service
38 G&K Services Inc. - Retail/Service
39 Pemstar Inc. - Manufacturing
40 Fair Isaac Corp. - Financial Service
41 Gander Mountain Co. - Retail/Service
42 Piper Jaffray Companies - Financial Service
43 Allete - Utility
44 Arctic Cat Inc. - Manufacturing
45 Graco Inc. - Manufacturing
46 ValueVision Media Inc. - Retail/Service
47 Select Comfort Corp. - Manufacturing
48 Apogee Enterprises Inc. - Manufacturing
49 Hutchinson Technology Inc. - Information Technology
50 Navarre Corp. - Retail/Service
51 Tennant Co. - Manufacturing
52 Rural Cellular Corp. - Utility
53 Christopher & Banks Corp. - Retail/Service
54 MAIR Holdings Inc. - Retail/Service
55 Entegris Inc. - Manufacturing
56 Wilsons The Leather Experts Inc. - Retail/Service
57 Life Time Fitness Inc. - Retail/Service
58 MTS Systems Corp. - Information Technology
59 Lawson Software - Information Technology
60 Lenox Group Inc. - Retail/Service
61 Analysts International Corp. - Retail/Service
62 Sportsman's Guide Inc. - Retail/Service
63 MGI Pharma Inc. - Health/Medical
64 American Medical Systems Holdings Inc. - Health/Medical
65 ASV Inc. - Manufacturing
66 Buca Inc. - Retail/Service
67 Eschelon Telecom Inc. - Information Technology
68 Digital River Inc. - Information Technology
69 Innovex Inc. - Information Technology
70 Buffalo Wild Wings Inc. - Retail/Service
71 Caribou Coffee Co. - Retail/Service
72 Techne Corp. - Health/Medical
73 Golf Galaxy Inc. - Retail/Service
74 Zomax Inc. - Retail/Service
75 KMG America Corp. - Financial Service
76 Hawkins Inc. - Manufacturing
77 EV3 Inc. - Health/Medical
78 Digi International Inc. - Information Technology
79 Plato Learning Inc. - Information Technology
80 Stellent Inc. - Retail/Service
81 Datalink Corp. - Information Technology
82 Communications Systems Inc. - Information Technology
83 CNS Inc. - Health/Medical
84 Famous Dave's of America Inc. - Retail/Service
85 Rimage Corp. - Information Technology
86 HickoryTech Corp. - Telecommunications/Utility
87 FSI International Inc. - Manufacturing
88 Nortech Systems Inc. - Manufacturing
89 Identix Inc. - Information Technology
90 Stratasys Inc. - Information Technology
91 Fargo Electronics Inc. - Information Technology
92 Appliance Recycling Centers of America - Retail/Service
93 SoftBrands Inc. - Information Technology
94 HMN Financial Inc. - Financial Service
95 SurModics Inc. - Health/Medical
96 Medtox Scientific Inc. - Health/Medical
97 Possis Medical Inc. - Health/Medical
98 Synovis Life Technologies Inc. - Health/Medical
99 RTW Inc. - Financial Service
100 Lifecore Biomedical Inc. - Health/Medical
Source: Star Tribune
Copyright 2006 Star Tribune. All rights reserved.
---
This page was last modified on January 21, 2010.
"You talk about the magic, the aura, but what really makes a stadium is the fans. Concrete doesn't talk back to you. Chairs don't talk back to you. It's the people who are there, day in, day out, that makes the place magic."
– Bernie Williams
Explore the Site
Here are 50 images chosen randomly from the 3037 found on this site. Click the image to be taken to the original post. A new list is created every 10 minutes.

Cleveland

Looking up toward Sixth Street.



The Puckett atrium fireplace is just barely visible at the far left.

The equivalent spot on the model.

The Northstar station at night

A view straight on of the Pro Shop area and ticket windows (just barely visible). The piers you see beneath the plaza are already almost completed (see final photo).

The glare problem.

These stairs will go up to the centerfield pavilion.

World Series trophies on display at left

This view is from the roof of a warehouse which stood where the A ramp is today. The HERC is now located where the tracks turned north (toward the top).


Many people will approace the park from this direction and it's a pretty great first glimpse. It features all the design elements in modestly condensed form, and still manages to look like a ballpark (instead of something else).





Doors directly to the concourse, and a view of the stands beyond
A slightly different elevation drawing, again viewed from Fifth Street, with some labels. (Click to enlarge.)

Looking back toward the ballpark from Third Avenue and Fifth Street. Again, the track configuration is now clearly visible.

Reverse view, now looking down Sixth toward the park. The Met Stadium flag pole will be right there!


Don Swanson, left, in-coming commander of the Richfield American Legion, and Joe Kennedy, right, out-going commander, are pictured with the Legion's new flag pole, which once stood at old Metropolitan Stadium. (Click to enlarge.)



I took this picture from the Overlook at great personal risk, because everything Thome was hitting was landing out that direction.


Sharing and Caring Hands, as viewed from the ballpark site about a block away. Note transaction in progress in the shadows.

Plaza overview


A trailer village has sprung up to the south.

Cushions!


Spring of 1982 (click to enlarge greatly -- can you pick out Kent Hrbek?)

The east wall of the building looks like it will be the first part completed. These are probably supports for the plaza, and they hug the very edge of the site.

Click to see the full-size image.

Two concepts here remain in the final design. First is the oddly-shaped pavilion in center. Second is the section just above the right field fence. In the current design this section will hang over the field by a few feet. The original doesn't do that, but you can see that the concept goes way back in the planning.


TF: template-based?


A sign that your mall is all but dead: roped off escalators. (This is at about 4:00 PM on a weekday.)

More flowers, more pennants.



Limestone still dominates the Seventh Street walkway from a pedestrian point of view. But brick take over as you move upward -- a concession to cost, no doubt.


Wind veil install from across Seventh

From about two blocks away you can finally get an idea of what it looks like. Just to my left (but out of view) was a valet parking stand where a limo was idling.
Glossary
BPM - Ballpark Magic
BRT - Bus Rapid Transit
DSP - Dave St. Peter
FSE - Full Season Equivalent
FYS - Fake Yankee Stadium (see also: NYS)
HERC - Hennepin Energy Resource Company (aka the Garbage Burner)
HPB - Home Plate Box
HRP - Home Run Porch
LC - Legends Club
LRT - Light Rail Transit
MBA - Minnesota Ballpark Authority (will own Target Field)
MOA - Mall of America
MSFC - Minnesota Sports Facilities Commission (owns the Metrodome)
NYS - New Yankee Stadium
SRO - Standing Room Only
STH - Season Ticket Holder
TCFBS - TCF Bank Stadium
TF - Target Field
Selected Bibliography - Analysis

Selected Bibliography - Surveys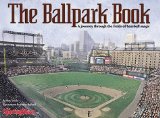 Not a "Third Edition" exactly,
but it replaced the above title
(2000)


Original edition (2000, round)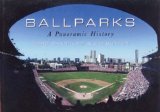 (2004, very large coffee table)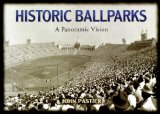 (2006, very large coffee table)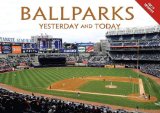 Combines the previous two titles
(2007, medium coffee table)

Selected Bibliography - Nostalgia



Book and six ballpark miniatures
(2004)