OK, New Thread
June 13, 2009 1:43 AM
Spent some time wandering around trying to get some interesting pictures of the ballpark this afternoon. Gotta say, it wasn't much fun. Feels a little bit like the project is keeping its biggest fans at arm's length right now.
I heard in the comments that FSN is running "new ballpark moments" of some sort during commercial breaks. This is a great move -- for fans with cable. If anybody wants to capture and upload these, let me know and I'll embed or at least link. (I'll try to grab any that I see on Sunday's FOX29 broadcast.) Might be something to make available on the team's official ballpark web site, wouldn't you agree?
I also spent a bit of time today following some anonymous leads I've received to recent photo collections from inside the ballpark. Yes, people are still taking pictures in there (I'm really not sure who or how or when), and you know that I would love to link to these and/or grab some of the shots to show here. But I'm worried that it could lead to the Twins going all RIAA on everybody. (What happened to Josh's Facebook page was Not Cool.) Keep those links coming (rick at you-know-the-drill dot com)!
Enough Whining
(Repeat after me a thousand times: Let it go...just...let it go... Breathe deeply. Inhale, exhale.)
Here's a link dump (stuff I've been gathering up which may be of some interest but doesn't fall into any specific category):
A tightwad tours Target Field (MinnPost.com)
It's a great article, but I disagree with some of his conclusions. First, there may not be any cheap seats available unless the Twins suck on the field (which they probably won't). Second, some of the sections he mentions have serious obstruction problems which I have been mapping. (Saying that "there won't be a bad seat at Target Field" is not exactly true.) More on this to come.
AccuWeather: Home runs surge at Yankee Stadium caused by shorter dimensions (Star Tribune)
This is interesting because very similar changes can be seen between the Target Field fences and the Metrodome. Areas which are rounded in the Dome will become straight fences out at the old railyard, and that will result (when you look at it on a diagram) in a few places where there will be less outfield territory by up to, maybe, 8 feet -- something which isn't obvious when you just look at the published dimensions. Band box? Oh, yeah.
County commissioners worry about crowding in multimodal transit hub near Target Field (Finance and Commerce)
If you build it, they will come -- by train. 40% of fans arriving by train? That's what the Twins are projecting into the future. That could lead to some serious congestion problems. I love trains, but you gotta have the infrastructure. Nice that people are actually thinking about this.
Fowl ball: Indians searching for solution after ball hit gull Thursday night (Star Tribune)
Do we have to worry about birds at Target Field? Maybe, if the web cam image from the other day (a falcon hovering over Target Center) is any indication. And what about mosquitoes? The river isn't that far away...
Finally, here's a shot of D'Amico Cucina (which is closing later this summer). Might make a nice party deck, eh?
A True Story
Earlier this week I bought a tub of Market Pantry Chocolate Chip Dipper Cookies at Target. This is not something I would normally buy, but I was looking for something my parents could snack on while watching the kids so Vic and I could go out for our anniversary.
After one bite, I knew there was a problem: coconut! Not just coconut flavoring, mind you, but coconut chunks -- the kind that get in your teeth and stay there for a couple of hours. I hate coconut.
I checked the label. It just said "Chocolate Chip" with no mention of coconut. But there it was in the ingredient list, plain as day. I knew I wasn't imagining it.
Next to the ingredient list was a toll free number. At the time I was just watching my kids play together, so I dialed the number, more out of curiosity and boredom than anger, though there was something else driving me that I wouldn't realize until the end of the call.
I got a very chipper customer relations agent who was appropriately apologetic and offered to send me a coupon to make up for the trouble. I told her that I mostly wanted to make sure that the product manager for these cookies knew that this product should probably be labeled differently, and that some customers (who hate coconut like me -- there are lots of us) were going to be disappointed when they buy these. Most of the disappointed won't say a word -- and they won't buy again, though no one will know why.
She thanked me, assured me that their system was set up to get such comments to the correct person, and insisted on sending me the coupons.
So, why would I do something like that? Why would I spend 10 minutes on the phone with a big corporation that clearly doesn't need my help? I literally had to ask myself that question.
Well, it may seem weird, but the answer is that if I were that product manager, I would want to know this kind of information. I would want to know if even a single customer was disappointed by my decision-making. I might not do anything differently, but then again, I might.
And it occurred to me that if I ran a company that was doing something (intentionally, incidentally or accidentally) that pissed off any of its customers -- even if it's only the minority who hate coconut (who will, according to research, tell an average of seven other people about their negative experience) -- I would want to know. I would want someone to tell me. I might not do anything differently, but not knowing would be worse.
In Closing
Let's close with a little kum ba yah moment, courtesy this weekend's opponents:
Ah, I feel better now.
---
This page was last modified on July 16, 2010.
"You talk about the magic, the aura, but what really makes a stadium is the fans. Concrete doesn't talk back to you. Chairs don't talk back to you. It's the people who are there, day in, day out, that makes the place magic."
– Bernie Williams
Explore the Site
Here are 50 images chosen randomly from the 3046 found on this site. Click the image to be taken to the original post. A new list is created every 10 minutes.


This looks south and shows how the Northstar tracks are sheltered by the promenade above. This is the side which faces the HERC plant.

Bag checking at Ball Park Lanes was incredibly simple, as was the pick up later. The line was short and fast-moving.

The Ron Coomer corner features a bar.

Perched welder on the top of the canopy.

The art panels on the Fifth Street facade as viewed from the top of the Minnekahda building.

Click to enlarge.

Giant screened images! (573 Club, my back to Seventh Ave windows)


The louvres on Fifth have been completely filled in

These openings will facilitate access to the catwalks which run throughout the canopy.



Discovered on the upper concourse!

This little item stands just to the south of the site, where the volleyball courts used to be. It has to be related to exterior finishing elements, which means this is the first glimpse of the actual stone to be used. Very buttery.


This is the last hope for so-called knot-hole views. I'm skeptical.

This is the LRT path looking from the ballpark site (behind me) toward downtown. The line currently ends about two blocks up this street. This bridge over I-394 is also being partially rebuilt as part of the ballpark project.
Gate 3 ticket window
The Hrbek gate is directly below. It's a lively place after a game.


A few details worth noticing (Kauffmann Stadium, New Comiskey, Comerica Park, Source: LP)

Look closely at the overhang. You'll see the on the right it is flush with the fence, and then it sticks out farther and farther as you move toward center. More fun for Michael Cuddyer.

The entrances are all the way around on the other side.

(Click to enlarge)

This is the trapezoid (for lack of a better name) in right center. Be sure to notice section of seats just below the pavilion and above the fence (which I hadn't noticed before). For those who are interested, what looks like an old-style scoreboard is in fact a high-def video board which will look, at times, like an old-fashioned scoreboard.

The storage tunnel is barely visible at left behind that guy.




The rules were clearly posted next to this new entry point on the Seventh Street side. I have no problem with the rules!



Ballark Authority members listen to the LEED introduction




Press box, hallway to the print room

A desolate Marquette Ave

Here's the view of the entrance ramp to 394. Looks like they are painting...
Viewed from the A ramp.




This is during halftime.

A distinct misstep, ostensibly to guard against missteps. But methinks I smell a lawyer...


Looking from the middle of the third base side back toward the entry door
Hey! An unnumbered gate!

Left to right: Opat, Oliva, Dave St. Peter, Melvin Tennant (Meet Minneapolis), Jerry Bell, Rybak
Glossary
BPM - Ballpark Magic
BRT - Bus Rapid Transit
DSP - Dave St. Peter
FSE - Full Season Equivalent
FYS - Fake Yankee Stadium (see also: NYS)
HERC - Hennepin Energy Resource Company (aka the Garbage Burner)
HPB - Home Plate Box
HRP - Home Run Porch
LC - Legends Club
LRT - Light Rail Transit
MBA - Minnesota Ballpark Authority (will own Target Field)
MOA - Mall of America
MSFC - Minnesota Sports Facilities Commission (owns the Metrodome)
NYS - New Yankee Stadium
SRO - Standing Room Only
STH - Season Ticket Holder
TCFBS - TCF Bank Stadium
TF - Target Field
Selected Bibliography - Analysis

Selected Bibliography - Surveys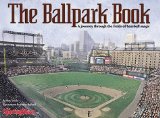 Not a "Third Edition" exactly,
but it replaced the above title
(2000)


Original edition (2000, round)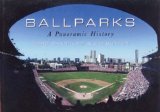 (2004, very large coffee table)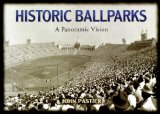 (2006, very large coffee table)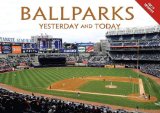 Combines the previous two titles
(2007, medium coffee table)

Selected Bibliography - Nostalgia



Book and six ballpark miniatures
(2004)