More TV or No TV?
February 17, 2011 12:08 PM

COMMENT
"They can't do that!"
This was Victoria's response when I told her that the Twins have discontinued the Sunday afternoon game broadcasts which have been one of our great summer weekend joys. I haven't told Noah yet, but I have a hunch that when I do, there may be crying in baseball. (It will be a teachable moment.)
But I'm going to set aside my own personal disappointment in the decision as much as I can to put it in the context in which it needs to be seen: This decision is the TV equivalent of dumping all the cheap seats at Target Field.
You can't blame the team for wanting the most lucrative deal possible, of course, in the same way that you can't blame them for wanting to get the most bucks out of each ticket sale. But "today" dollars always have to be considered in the context of "tomorrow" dollars. The Twins have clearly decided that there is no tomorrow for broadcast TV, mostly because, well, everybody else is doing it. Here's DSP explaining the decision in an email response to one of our readers:
Thanks for the e-mail. We truly appreciate you taking the time to share your perspective on Twins television.
Rest assured, the decision to convert all games to FS North was not an easy one for the baseball team. We fully understand the importance of accessibility of our product. That said, the move to cable/satellite exclusivity is a trend we are seeing in all sports. Clearly, the Twins and FS North made the decision we felt was in the best interest of our respective groups.
Again, we appreciate your comments and concerns. We will be certain to keep your thoughts in mind when shaping future broadcast-related strategies.
Win Twins!!!!
It's not really much of an explanation. The Twins are usually leaders, not followers, and there has to be more to it than that. Could it really be that much more money? How much more would it have to be to justify the decision to piss off even a sliver of loyal fans? Or is there a different, perhaps even less intriguing, explanation?
According to the Strib article on the subject, the Twins believe that only 18 percent of their fans are without pay TV, though the cable guy quickly backtracks, admitting that only "nearly 90 percent" of his subscribers have packages which include FSN. Suddenly 18 percent looks a lot more like 26 percent.
Hard numbers about pay TV penetration are kind of hard to come by for the layman. They seem to be highly guarded behind expensive pay walls. I'm sure that's because those numbers are extremely valuable to broadcasters, who have the money to pay for the data.
But the national data I could find shows that overall pay TV penetration is declining, that cable is at roughly 64% penetration overall. Here's a Wall Street Journal article with a current graphic that shows the Twins Cities as one of the markets which lost the most pay TV subscribers in the first half of 2010. And though I can't find any current data, Minnesota has a long history of being among the lowest penetration markets. Suddenly, there's the real possibility that we're talking about one third of the population, or more.
But letting even that go, why would any company want to shut out even 18 percent of its potential market? Those people have money (actually, they have more money because they're not paying for TV), and I think a case can be made for finding some of the most loyal fans (the elderly, for example) among their number. That's also where you'll find the fans who are priced out of the ballpark experience.
We knew that, with a new ballpark, some folks would simply be priced out. But the legislation which created the place wisely contained a provision requiring the team to keep at least some seats affordable, and the Twins have done this very graciously. But that provision doesn't apply outside the Railyard. It must be admitted that, while some people avoid pay TV on principle, others simply don't have the option. Those Sunday broadcasts were the "cheap seats" of Twins TV, plain and simple.
(By the way, don't get me started on a la carte cable pricing. I think it goes without saying that I would get FSN in a heartbeat if I didn't also have to pay for 100 channels which do not interest me. And while we're at it, I'll try not to start a rant about the shortsightedness of the MLB web strategy. If I could see Twins games live, I'd also subscribe to MLB.TV in a heartbeat.)
Most perplexing is that Fox29 viewers are a superset of FSN viewers. In other words, everyone who has FSN also has Fox29, though the reverse is not true. Heck, the two companies even have the same owner, so we're just talking about shifting money around, not winning or losing. If the production costs were equal, I can see no reason not to keep doing what they've been doing.
Production costs? Hmm. Actually, there is a difference in format between cable and broadcast. The announcers have to make accommodations, the graphics are a bit different, the commercial breaks are handled a little bit differently, the signal is handled and routed differently. These may seem like nuisance things, but they do cost money. And it's almost like doing two different shows -- one for weekdays and one for Sundays -- even though the heart of the content is the same.
From my radio days, I know a few things about what broadcasters have to juggle during a telecast, and it's fairly complex, despite the fact that it never seems so (a testament to the professionalism of Dick Bremer, who is exceptionally good at his job). They have sponsors to work in, team announcements, station promos, statistics, and a whole host of other things. When you change that all for one day of the week, I wouldn't be surprised if it was a pretty big disruption.
So maybe, underneath this all, we're really talking about the money saved by not needing two formats compared to the money lost by shutting out at least 18 percent of the potential viewing audience. If that is the case, applying Bert's California math would probably reveal this to be something of a short-sighted decision:
Cutting off 18% of your market is unlikely to lead to long-term increased profitability. Business 101.
(Maybe that's different if you get some sort of cut from any uptick in pay TV subscriber levels. OK, now I'm just being cynical. Or am I?)
But the solution is easy: Simulcasting. Why not just simulcast Sunday games? The format stays (almost) exactly the same, the audience gets bigger, the costs are managed, and the antenna folks stay in the fold.
Seems like a no-brainer to me. Can/will the Twins do the right thing?
Now, back to me personally. Yes, I like watching the Twins on TV. In fact, it's become a ritual on Sundays to get home from church (which is work for both me and Victoria), crash on the couch and enjoy the game (usually napping a bit through the middle innings). I track other games during the week with either the radio, the online live game channel, or a combination of both.
Even if I had FSN, I wouldn't watch 150 games. I'd probably watch one or two a week, which is why the Sunday thing has worked out so well. It was a marked improvement from years past when games were scattered throughout the weeks sort of randomly.
Given the circumstances, Victoria was amenable to considering upgrading our cable package (which is now just the "antenna replacement" version for $15 per month because reception is so bad here in south Minneapolis), but I can't justify the additional $25 (promo price) to $45 (regular price) per month it would cost. That's money I would count in my baseball budget, which means it would have to come out of games attended, and I'd rather not make that trade.
Frankly, I guess I don't expect the Twins to backtrack, but it does mean that I won't have the opportunity to see a Hall-of-Famer using the telestrator to circle random fans in the stands between every inning.
Hey, I just found the first upside.
Comments
To utilized enhanced comment features, please enable cookies in your browser.
---
This page was last modified on May 29, 2011.
"You talk about the magic, the aura, but what really makes a stadium is the fans. Concrete doesn't talk back to you. Chairs don't talk back to you. It's the people who are there, day in, day out, that makes the place magic."
– Bernie Williams
Explore the Site
Here are 50 images chosen randomly from the 3045 found on this site. Click the image to be taken to the original post. A new list is created every 10 minutes.
Did you know that the out-of-town scoreboard is covered by a black chain 1ink fence?

Here's the entrance from the seating bowl. It's down the outer moat, just beyond the last of the Dugout Box sections.


The entry from the platform to the ballpark.

Nathan greeting the other pitchers on the all-Metrodome team (October 4, 2009)





In addition to the Pro Shop facade, you can see more gravel being laid before the final plaza surface is poured.

The louvres on Fifth have been completely filled in

Here we are waiting for the first train to arrive at the station (Nov 14).

A recent view of the Bud deck in progress

Crosswalk taking shape.

T is for Twins




Yes, it's pretty tempting to just walk right in...

Polo Grounds from the south


That's Noah and my brother, Chris, checking out the Loge Box amenities

Photo by Jeff Ewer (Click to enlarge.)

A cross section of the field construction. (Click to enlarge.)

Here is the most recent outfield configuration, captured from the animation video. We probably shouldn't make too much of the logos seen on the scoreboard: Best Buy, Dairy Queen, Target, Pepsi, Dodge and Qwest...

Uh oh. A code of conduct. Clearly posted. I'm not gonna mention any names, but you know who you are... (Click to enlarge.)
You write the caption...



Name that band. Please. (Mick Sterling)

Clemson Memorial Stadium

Hit gap, win suit!

Here's a correction: The LRT platform will actually be able to load outbound trains from both sides.


Quote wall

The first passengers are about to arrive, but the switch is set for the wrong track (those guys walked all the way out to correct it)

Upper concourse

This looks south and shows how the Northstar tracks are sheltered by the promenade above. This is the side which faces the HERC plant.

2014 Twins ASG promo bat.

The Metropolitan Club (click to enlarge)


Flag poles, fencing, main entrance gates

This is the staircase (ramp?) leading up to the trapezoid. Nice flagpole too. You'll be able to find me and Ben McEvers at the base of that flagpole on opening day in 2010!

Usher Anna hands out Homer Hankies


One more exterior view shows that, while the original look was attractive in a way, it seems to be a variation on the look of the Washington ballpark (albeit with a much more coherent collection of elements). What's remarkable is that the design team has refined the concept amazingly well, improving it immeasurably. What we're actually getting is clearly descended from this, but it's in a whole different league:
Glossary
BPM - Ballpark Magic
BRT - Bus Rapid Transit
DSP - Dave St. Peter
FSE - Full Season Equivalent
FYS - Fake Yankee Stadium (see also: NYS)
HERC - Hennepin Energy Resource Company (aka the Garbage Burner)
HPB - Home Plate Box
HRP - Home Run Porch
LC - Legends Club
LRT - Light Rail Transit
MBA - Minnesota Ballpark Authority (will own Target Field)
MOA - Mall of America
MSFC - Minnesota Sports Facilities Commission (owns the Metrodome)
NYS - New Yankee Stadium
SRO - Standing Room Only
STH - Season Ticket Holder
TCFBS - TCF Bank Stadium
TF - Target Field
Selected Bibliography - Analysis

Selected Bibliography - Surveys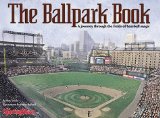 Not a "Third Edition" exactly,
but it replaced the above title
(2000)


Original edition (2000, round)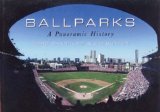 (2004, very large coffee table)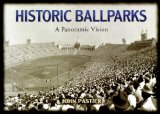 (2006, very large coffee table)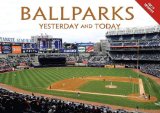 Combines the previous two titles
(2007, medium coffee table)

Selected Bibliography - Nostalgia



Book and six ballpark miniatures
(2004)