Nothing Rational Here
September 26, 2010 2:33 AM

COMMENT
So I'm spending part of Saturday afternoon watching meaningless baseball, and I step out of the room just long enough for it to become suddenly meaningful for Cardinals reliever Blake Hawksworth, who was hit in the face by a line drive. (At this writing, they're still waiting to see how serious the injury might be.)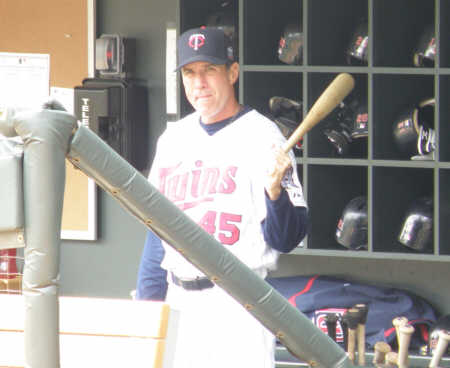 Ullger warms up.
Noah saw the whole thing, and recreated it vividly for me, describing the pitch, the swing, the movement of Hawksworth's glove, the impact, the fall, the trainers, and -- especially -- the blood. (It looked like a bloody nose or cut lip, and the report mentioned the potential need for dental work. Ouch.)
"Did they show a replay?" I asked rather vacantly, trying to wrap my head around what he was describing.
"Dad," the 5-year-old replied with some exasperation, "they showed it about a million times!"
Then I read that Gardy was hit by a throw during warm-ups and would sit out tonight. All this on top of the news that Justin Morneau probably won't play again this season.
Then there's the question, raised by the over-maligned Tim McCarver on Fox, of whether Terry Francona should be selected AL manager of the year over Gardy -- mostly because his corp is even more injured than Gardy's. Weird criteria, if you ask me. Maybe getting hit in the head will get Gardy the sympathy vote (in addition to the fact that he's widely considered the best in the business).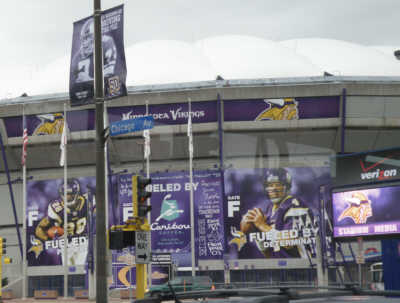 The Metrodome has sure been tarted up.
Then the Twins, with Ullger managing, lose a meaningless game to the Tigers in 13 excruciating innings. (Why, oh why, would you take the bat out of Cuddyer's hands by executing a double steal??)
I'm sure the Twins would prefer home field advantage, but it looks to be pretty overrated. And while past performance may have some meaningful relation to future performance, the Twins have no past playoff performance at TF. So the only discussion to have in that regard is whether the Twins have some sort of inherent advantage in the 612 area code (what with TF being actually in a different zip code than the Metrodome -- speaking of which, it's about time that the Vikings change the Dome's address to something like 10 Tarkenton Avenue, or 7 Cunningham Terrace, or maybe 4 Favre's Way).
Then I find out that Dick Wilson, who wrote the song "We're Gonna Win Twins," is a member of my church!
Quite a day. Sometimes baseball is weird. Sometimes, dangerous. Frequently pervasive. Always consuming.
Sermons
Life can be both weird and dangerous as well. But life is no more like baseball than it is like bowling.
Tonight's fifth-inning radio sermonette was the most vapid, thin and slickly manipulative that I've heard yet. I wish those things would disappear.
Without getting all theological on you here, let me just say that baseball does have elements of life in microcosm (just ask Joseph Campbell). In fact, that can be said about many sports. But the other way around doesn't work quite so well. Sports metaphors, applied to whole lives, rarely do them justice. If life is in any way like bowling, that's only true for a moment here and there (and probably somehow related to rented shoes).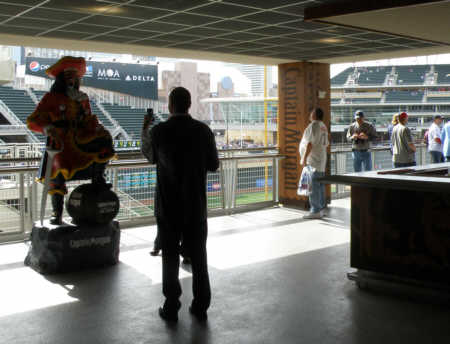 Selling exactly what they say they're selling.
You should certainly feel free to understand your own life through whatever metaphors work for you, but by its very nature, any metaphor is a simplification. At their best, such simplifications chunk things for immediate comprehension, but they can never be fully explanatory or provide deeper shades of meaning. Eventually, you have to set the metaphor aside, and dig deeper.
The biggest issues we face as humans usually have no corresponding metaphors -- sports or otherwise. I think that's very hard to accept. Without a metaphor, understanding is much more difficult, and you start to wonder if some things simply cannot be understood. Accepting the impossibility of understanding is something humans are not wired to do. We're wired to find patterns, and turn chaos into order.
These "Faith Minutes" wrap everything up as if the metaphor is all you'll ever need: "Life is like bowling. God wants you to throw strikes, thus avoiding pride and low self-esteem." Wha??? As a thinking person, even setting aside the fact that I do some theology professionally, I'm offended by that. Worse than useless, that type of reasoning is deeply misleading. It takes chaos and imposes order -- with a hidden agenda.
Here are some less intrusive things things you can actually get at the ballpark.
The approach would be patronizing if it weren't a blatant attempt at manipulation:
"Trust me. I can give you easy answers. (Come to my church.)"
(Shudder.)
That's why I wish these things would vanish. They represent an unwelcome intrusion on the Great Game, an intrusion which is in service to something other than what they would have you believe. They are not selling what you think.
For me, useful theology isn't about answers at all. It's about questions -- preferably those questions to which there are no easy answers. Some things cannot be understood. Accepting a certain amount of mystery and/or contradiction is a requirement of being alive. Engaging the big questions in a meaningful fashion, while acknowledging our frequent helplessness in discerning answers, is essential to the human condition.
As such, it's not really possible to do useful theology (at least by my definition) in a 60-second radio spot halfway through the fifth inning of a Major League baseball game. For my money, there is sufficiently useful theology being done on the field at that point.
All you can do in that amount of time, and by way of that medium, is sell soap. Pretending otherwise is disingenuous, deceptive. (I accept that you may disagree with me on any number of these points.)
(Amen.)
One More Story
As you can tell, this is not the review of Steve Berg's fine book, but only because I've got these dribs and drabs clogging my baseball consciousness (which is currently occupying around 75% of my total consciousness). I'll run the review tomorrow night.
In closing, here's an actual conversation between Baseball Fan and Spouse at Rainbow Foods yesterday afternoon:
(Baseball Fan sees newsstand.)
BF: "Oh! I wonder if they have the new Sports Illustrated."
SP: "Why?"
BF: "Ooh, they do! I'll show you."
(BF retrieves magazine from newsstand.)
SP: "Wow, that's a pretty nice picture."
BF: "It's a classic view, looks like it's been cartoon-ized a little. And that's Jim Thome, probably hitting a homer."
(Ooing and aahing continues for a few moments. Couple begins moving toward checkout. BF retains magazine in hand.)
SP: "Are you going to actually buy that?"
BF: "Of course."
(Spouse examines the cover more closely.)
SP: "Five bucks? Really? But you're just going to recycle it -- or keep it in a drawer somewhere."
(Spouse speaks with the voice of experience.)
BF: "I'm not going to recycle it! I'm, well, I'm going to, well, keep it, um, in a special drawer."
(Spouse shoots knowing look. BF realizes doom.)
BF: "I know, it's not rational. I just like it."
(pause)
BF: "I mean, there's nothing rational about liking baseball either, I guess. I just do."
(pause)
BF: "There's nothing rational about liking ballparks, but I do."
(pause)
BF: "Lots of things in life aren't rational."
(pause, sigh)
BF: "OK, I'll buy it when you're not around."
(Spouse gives a smile which says everything from, "I know you will," to, "You are who you are," and, "I'm glad I get part of that 25% of your consciousness which isn't baseball these days." Baseball Fan returns magazine to newsstand, plots return trip before the week is out, and shifts 99% of consciousness to appreciation of Spouse, at least until the game begins.)
Comments
To utilized enhanced comment features, please enable cookies in your browser.
---
This page was last modified on September 26, 2010.
"You talk about the magic, the aura, but what really makes a stadium is the fans. Concrete doesn't talk back to you. Chairs don't talk back to you. It's the people who are there, day in, day out, that makes the place magic."
– Bernie Williams
Explore the Site
Here are 50 images chosen randomly from the 3045 found on this site. Click the image to be taken to the original post. A new list is created every 10 minutes.

Fissure dude
The creative design of the admin building stands in stark contrast to the horribly pedestrian appearance of the LRT platform. This design looks like it came out of a public transportation manual.


Looking back toward the park from just beyond the north end of the Northstar platform.

Who Owns What (Click for larger version. Source: Ballpark Authority)


Playing surface dirt out there? Maybe. (click to enlarge)

Looking back toward the doorway into the club

The entry from the platform to the ballpark.

The base of the old Met Stadium flagpole. (The plaque refers to the "Flame of Freedom" and not the origin of the pole.)

Trees also have sprouted near the topiaries

The stunning curtains, which skillfully evoke the architecture, keep the atrium from getting too hot in the late afternoon sun, simultaneously hiding the HERC.

Sunday afternoon, WFTC-HD 720P


July 7, 1966 (Click to see the entire scorecard with ads)
The 1963 team won 91 games! (Click to enlarge and see the names)


Wanda's view!

The old flour Gold Medal Flour Mill, located next to the new Guthrie theater (Source: RP)



Detail of the train tunnels (click to view the entire drawing)

Big board, as viewed from section 327, row 9.

Sue Nelson, and her organ, in one of the Twins Pubs

Opening day, 2010

Some baseball legends (and Ron Coomer)


From the Downtown Council's 2025 Plan, a Metrodome "Revelopment" and a strong indication of where they think a new Vikings stadium should go.


Items promoting the Twins 2014 All-Star Game bid. I got to bring one of these buckets home, and Noah got his first-ever taste of Cracker Jacks.
This is the LRT bridge under construction as viewed from the east looking west. The ballpark facade would be at the left in this photo.


T is for Twins


Home Run Porch Terrace

I took this picture just moments before Morneau's homer landed almost exactly where I had been standing. If only I hadn't wanted to watch the game...


Plaza overview

Just, wow.



Wind veil framing

The season was perfectly bookended by Mick Sterling on the plaza

Marquette looking south


The Pro Shop.

Photo by Jeff Ewer
Glossary
BPM - Ballpark Magic
BRT - Bus Rapid Transit
DSP - Dave St. Peter
FSE - Full Season Equivalent
FYS - Fake Yankee Stadium (see also: NYS)
HERC - Hennepin Energy Resource Company (aka the Garbage Burner)
HPB - Home Plate Box
HRP - Home Run Porch
LC - Legends Club
LRT - Light Rail Transit
MBA - Minnesota Ballpark Authority (will own Target Field)
MOA - Mall of America
MSFC - Minnesota Sports Facilities Commission (owns the Metrodome)
NYS - New Yankee Stadium
SRO - Standing Room Only
STH - Season Ticket Holder
TCFBS - TCF Bank Stadium
TF - Target Field
Selected Bibliography - Analysis

Selected Bibliography - Surveys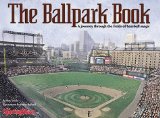 Not a "Third Edition" exactly,
but it replaced the above title
(2000)


Original edition (2000, round)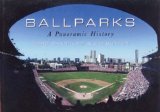 (2004, very large coffee table)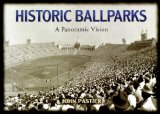 (2006, very large coffee table)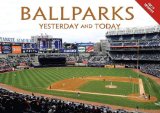 Combines the previous two titles
(2007, medium coffee table)

Selected Bibliography - Nostalgia



Book and six ballpark miniatures
(2004)