Well, Now What?
August 9, 2007 2:42 AM

COMMENT
The subject of public celebration came up in the comments here today, and I have to admit that it had crossed my mind.
Letters to the editor at the Strib have occasionally mentioned the stadium financing in the same sentence as the bridge collapse. As you can imagine, that's not exactly a favorable angle from which to view things. I think that such reasoning represents the height of misunderstanding about how government works. But then again, perception is reality.
Politics, Briefly
It's not generally the role of this site to talk politics (I'm way more interested in baseball), but when the final analysis is done I suspect that the root cause of this tragedy will be linked squarely to nearly two decades of legislative under-funding of transportation -- mostly due to silly ideological in-fighting. No single person or administration can really be blamed. Admittedly, two recent, well-publicized vetoes might suggest otherwise, but that's not really fair -- none of that money would have prevented the collapse. Even if those bills had been signed, that money would have been far too little and far too late. A massive gas tax increase now only begins to undo the damage which has been done by lengthy neglect.
The whole mess does shine a light on the real reason we pay taxes: we need things, and things cost money! Sometimes the things we have to buy with public money are not very sexy. Hell, most of the things we have to buy collectively are the type of things we wish we didn't have to buy at all (like replacement bridges and stadiums).
Appliance vs. Leisure
Think of it this way: someday you will need a new water heater. You can wait until it rusts through and your basement is flooded, or you can check for rust periodically and buy a new one before there's water on the floor. Both ways work, and you have to choose one or the other. Doing nothing is an option for only so long.
It's kind of hard to tell when your water heater is about to rust through. So you have to take your best guess, and then make the purchase at some rather arbitrary moment (say, bonus time or tax refund time). Unfortunately, all that does is drain away your cash, while leaving you feeling like you've gotten nothing for it. The water is no hotter, it's just still there. That bites.
But the alternative? You have to spend just as much money, but you also have to clean up the mess. What's more, because you didn't plan, you may or may not have the cash on hand. Really bad solution -- I've been there.
Now, a patio costs about the same amount as a new water heater (give or take). If you're perfectly disciplined, you won't build a patio if you think you might need a new water heater. That's the smart thing to do. But the truth is that your washer and dryer and furnace and refrigerator and stove could also give out unexpectedly at any time. You can't really wait until they've all been replaced before springing for that patio, can you?
OK, I'm pushing the analogy, but I hope my point is clear. Transportation and stadiums fall into fundamentally different funding categories. To say that paying for one prevents or precludes paying for the other is utter nonsense. It's possible to pay for both, and it's possible to pay for neither. That's what the legislature is charged with deciding.
No one took money away from MNDOT to build the stadiums. In two separate and wholly unrelated processes, it was decided that MNDOT needed X amount of money and the stadiums needed Y. And to get a sense of the difference in scale, rebuilding that one bridge looks like it might cost more than the Twins stadium, and possibly more than the Twins and Gophers combined. Multiply that by about 20,000 and you have a rough guess at just how under-funded transportation has been -- and it's not because of anything other than ideology. (One cannot help but notice that two or three commuter rail lines would be pretty handy right now.)
Ideology, Schmideology
I've never understood the mentality that says there can never be another tax increase. There are times for tax increases and times for tax cuts. It seems like every politician agrees with exactly half of that statement. How can that be?
I know, there's waste in government and it's essential to be vigilant about rooting it out. But starving the machine does not accomplish that. I know that tax rate hikes must be measured against economic impact, but they are not always bad. Just ask Arne Carlson.
We need what we need. It costs what it costs. Negotiate, get good deals, don't cut corners, find the money and just do it. Don't be frivolous or greedy. Tell us what we're paying for and why. Make it fair across the income scale (those who have seen greater benefit have greater responsibility). We're not as cheap as some cynical politicians think.
But we're not stupid either. We don't want any spending sprees. Right now we need to undo 20 years of bad policy, and it's sort of urgent. We never again want to clean up a flooded basement.
Celebrate a New Ballpark?
OK, back to perceptions.
We must ask the question of just how big the Twins' ground-breaking ceremony should be. Should they go ahead with the planned public celebration, or scale it back a bit given the circumstances? My gut tells me that celebrating may be difficult, but this event needs to be held sooner rather than later. Waiting isn't really an option.
Personally, I'm completely comfortable with acknowledging what has happened, and moving forward. It might be appropriate, given the connection of timing and proximity to the Metrodome (that bridge was crossed millions of times by fans going to and from games), to include a memorial to the victims of the collapse on the pedestrian bridge which will be the front door of the new ballpark.
I doubt that such a gesture would change the mind of anyone who has opposed the project from the beginning, but that wouldn't be the point. The point would be to memorialize a significant moment in the life of the team.
I've said before that you can't build history into your new facility. But it's important to bring the stories along. Perhaps that would be appropriate in this case, and announcing it now might ease the transition back to celebration.
We must acknowledge senseless death, and revel that much more in aliveness.
New Bridges
Likewise, it would be appropriate to build something more grand in the sad chasm where that old bridge stood so undistinguished and so briefly. This is a rare moment of opportunity to build something which is more than a freeway bridge, something which memorializes the dead in its scale and vision, and makes a bold statement about the spirit of the witnesses.
Comments
To utilized enhanced comment features, please enable cookies in your browser.
---
This page was last modified on January 21, 2010.
"You talk about the magic, the aura, but what really makes a stadium is the fans. Concrete doesn't talk back to you. Chairs don't talk back to you. It's the people who are there, day in, day out, that makes the place magic."
– Bernie Williams
Explore the Site
Here are 50 images chosen randomly from the 3045 found on this site. Click the image to be taken to the original post. A new list is created every 10 minutes.

Looking through the Oliva gate, you can see the outfield stands.

There are some great banners on fencing down Target Way. I'm not sure just who sees them.

Detail on the main gate, with Target Field sign

Click to enlarge.

Looking up Seventh Street (click to see what it looked like from the same spot in 1950)

You can finally see how the plaza will meet the street on the north side of this emergency exit tower (which will be converted to a regular entrance/exit)



This is very early in the day.


(Click to enlarge greatly)


The scoreboard also towers over the LRT tracks, which now are functional (though not open) all the way to the park -- and beyond!


Fenway has posts. Target Field does not. But...


Detail of the Puckett wall hanging
Signage for the concession stand which is available from the plaza (plaques are up on the fencing)

Dave St. Peter introducing the first physical models of the ballpark in June 2007

The Overlook, as seen by outfielders

Click to enlarge.


Winter approaches. But one day baseballs will fly where now there are cranes.




Good seats, but no scoreboard or sky.





The Fifth Street side is pretty busy. There's a small street entrance to the B ramp, then ticket booths and an entrance gate, a rare exterior section not covered in limestone, the wooden screen covering the circulation ramps, the administration building, and finally (just out of view) the interface with Northstar. All of that sits behind the LRT action. How pedestrians will interact with this side of the park is a great mystery to me. You know that Metro Transit won't be letting them cross the tracks anywhere but at either end of the block...

From about two blocks away you can finally get an idea of what it looks like. Just to my left (but out of view) was a valet parking stand where a limo was idling.


This looks south and shows the track configuration for Northstar. The platform shown is just a placeholder. To the best of my knowledge, concept drawings for this platform have not been released. Keep in mind, this is NOT part of the ballpark project. It is completely separate.

Work on one of the side panels

Stairs and escalator down to the platform

Fissure dude


Large staircases, a staple of recent Populous (nee HOK) projects, are all over the place.


Peering through Gate 34

Thome steps in.

Big Dog

This is amazingly close to completed. It's a short tunnel entrance ramp to 394 underneath the outfield stands.
Glossary
BPM - Ballpark Magic
BRT - Bus Rapid Transit
DSP - Dave St. Peter
FSE - Full Season Equivalent
FYS - Fake Yankee Stadium (see also: NYS)
HERC - Hennepin Energy Resource Company (aka the Garbage Burner)
HPB - Home Plate Box
HRP - Home Run Porch
LC - Legends Club
LRT - Light Rail Transit
MBA - Minnesota Ballpark Authority (will own Target Field)
MOA - Mall of America
MSFC - Minnesota Sports Facilities Commission (owns the Metrodome)
NYS - New Yankee Stadium
SRO - Standing Room Only
STH - Season Ticket Holder
TCFBS - TCF Bank Stadium
TF - Target Field
Selected Bibliography - Analysis

Selected Bibliography - Surveys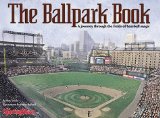 Not a "Third Edition" exactly,
but it replaced the above title
(2000)


Original edition (2000, round)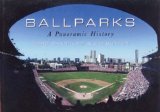 (2004, very large coffee table)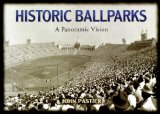 (2006, very large coffee table)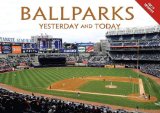 Combines the previous two titles
(2007, medium coffee table)

Selected Bibliography - Nostalgia



Book and six ballpark miniatures
(2004)