Oh Say, Can You See?
November 18, 2009 2:27 PM

COMMENT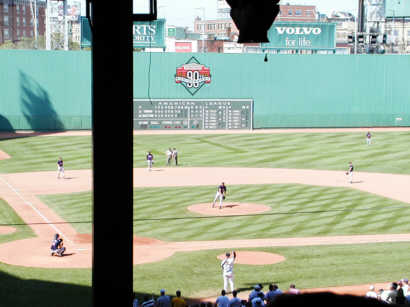 Fenway has posts. Target Field does not. But...
There's been a lively discussion over the past couple of days about the potential for obstructed views at Target Field, based on an image seen in a recent MPR photo essay.
This should come as no surprise to many who frequent this site, but has caught some people off-guard. For me, this was pretty old news since I've been working on the little chart seen below since I first heard about what happened in the Bronx this past spring.
Prior to that point, my assumption (without really thinking about it) had been that there couldn't possibly be any seats with obstructed views in a brand new modern baseball park. The designers are pros, and they learned how to avoid that decades ago, right?
But New Yankee Stadium contained so many seating gaffes that I began to wonder. Then it turns out there are some problems and complaints out in Queens as well (despite overall good reviews). And in Washington. And in St. Louis. Then I got this report from one of our ninjas:
HOK is still a little unsure about sightlines (in center field), meaning that home run fence below will be un-viewable from those bleachers.
Suddenly I got something of a sinking feeling in the pit of my stomach.
So I sat down with the 3D seat locator for Target Field and began to work through every single section, looking for any types of obstructions. It took weeks to get through it all and then churn the data (and you wonder what I'm doing when I'm not posting regularly).
In short, there's good news and bad news.
Definitions
To their credit, the team acknowledges right on their seat selection site that there are some issues (though the good stuff is buried on a supporting page):
Restricted View Seats
* Because the Home Run Porch Terrace overhangs the left field wall, seats in those sections as well as the Home Run Porch View sections, are unable to view the left field wall.
* Because the Grandstand overhangs the right-center wall, seats in those sections are unable to view the right-center field wall.
* In Field Box section 101, the lower-numbered seats in rows 25-40 (closest to the right-field bleachers) only have a partial view of right field and center field. This is noted in the seat information that appears when you move your cursor over that seat for each affected seat.
* In the Main Level sections 107-126, rows 24 and above will only have a partial view of the main video board due to the fact they are beneath the club level overhang. Two 42" flat-screen televisions mounted above each of these sections will show the same images that appear on the main video board.
* In the Main Level sections 107-126, rows 16 and above are beneath the club level overhang.
* The Left-Field Bleacher sections 128-131 do not have a view of the main video board due to the Home Run Porch overhang.
These things are all accurate, but they tend to understate the situation just a bit. Still, given that the design of Target Field is certainly not going to change between now and opening day, the only option the team has is to set expectations properly and avoid surprises.
So, what constitutes an "obstruction"?
Wrigley Field. Paradise? Not from these seats.
At its simplest, obstruction just means that you don't get to see what you want to see. We all know what that's like, right? It stinks.
Obviously, if you can't see third base (again, see NYS) that's an obstructed view. Likewise, if you have a pillar in front of you (or a railing, something I could not check with the seat locator), that's obstructed.
But what about the warning track and fences? What about the corners? What about the bullpens, scoreboard, even the sky?
I'll never forget buying what I thought were great seats at Wrigley only to discover when I got there that they were so far back under the second deck that I could see all of the grass, but absolutely none of the sky -- and not even the tiniest portion of the iconic scoreboard!
As a fan, I want at least to be able to see everything of significance which happens on the playing field. That means that I want to see into the corners, all of the fences, warning track, etc. I certainly want to be able to see the entire grass area of the field, and watch the ball from the moment it leaves the bat until it lands wherever.
Beyond that, I need to see all of the important stats. In the best case, I'd like to be able to see the main scoreboard. But if I happen to be on the wrong side of the park, something smaller can suffice. I'd also like to be able to see the bullpens and the on-deck area.
Given the unusual shape of a baseball field, and the relationship of the seats to the playing area, there are very great challenges in making this type of clear visibility possible from every seat in the ballpark. Frankly, I think it may be impossible.
But some trade-offs are better than others, and some problems have solutions if the designers look hard enough.
The challenges at Target Field are especially vexing because of the small footprint. If you discover, for example, that the outfield seats can't see large chunks of center field (sorry to say, but it's true), you can't just push them back. There's a parking ramp there.
Outfield seating is especially troublesome in all ballparks. It's quite common to find yourself in an outfield seat and not be able to see a play at the wall directly beneath you. The reason is that outfield seating has to be high enough to see all the way to the infield, which usually means a trade-off with the fence.
The Metrodome takes this to a comical extreme in right field, where the 30-foot baggie is topped by another 30 feet of folded up football seats, leaving something like a gigantic cliff which prevents any hope of seeing the right fielder and certainly results in one or more plays per game which are completely unviewable from up there. (Perversely, the Metrodome is also rare in that every single seat out in left field has a clear view of the left field fence.)
Methodology
Gathering the information for the image below was time-consuming but not very difficult. Turning it into something meaningful was a different story.
I quickly discovered that there are 14 areas of concern, though they are not all of equal concern. To account for the inequality, I gave each a value based on its importance. These are subjective, and I'll accept arguments that I got it wrong.
Here they are, with their point values (which add up to 100 for convenience):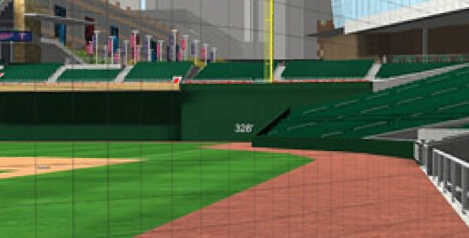 From the best seat in the house (Section 8, Row A), the right field corner is blocked. (No one may care. Fine with me. People should know.)
1. Left field corner (2)
2. Left field wall and warning track (10)
3. Left field grass (7)
4. Left-center wall and track,
including bullpens (10)
5. Left-center grass (7)
6. Center field wall and track (10)
7. Center field grass (7)
8. Right-center wall and track (10)
9. Right-center grass (7)
10. Right field wall and track (10)
11. Right field grass (7)
12. Right field corner (2)
13. Sky (5)
14. Scoreboard (6)
You may wonder why grass is worth less than the wall/track in each area. That's because if you can't see the grass it's a sure thing that you can't see the wall. So the grass is a value above and beyond the corresponding wall/track.
Next, I came up with four levels of obstruction and gave each one a percentage value which determines how many of the available points are deducted from the total available.
- Completely obstructed (100%)
- Significant obstruction (70%)
- Partial obstruction (50%)
- Minor obstruction (20%)
So, for example, if the scoreboard is partially obstructed from a certain section, that section gets only 50% of the 6 points available, or 3 points for the scoreboard.
The best score possible would be 100. I'll tell you right now, not a single section got a perfect score (though I believe that some rows closest to the field, which cannot be tested on the seat locator, will have perfect scores).
All of this relies on the accuracy of the 3D seat selector. There's no way of knowing how close it is. For the purposes of this survey, I'm assuming it's pretty close to what people will actually experience. (On each trip to the park I've also personally checked some of the views, and they match very closely to the locator.)
The data is broken down by section according to how many views are available in the seat selector. Many sections have two or more views available (5 or 10 row chunks, for example). This helps in getting a little more refined.
Results
So here's the resulting diagram of best and worst sections for obstructed views. You can download my raw data in an Excel spreadsheet by clicking here.
Note that this is not an overall ranking of the quality of the seats. That would also have to take into account distance from the action, price, width of seat, and a bunch of other variables to which I do not yet have access.
As you can see, the main grandstand is pretty good overall with just a couple of exceptions. The outfield, on the other hand, is a mess.
I debated somewhat whether I should even include the corners of the outfield. It's really quite rare to be able to see those, but interesting things seem to frequently happen there. It's where a double down the line goes to bounce, or where a long foul popup goes to be chased. So I left them in.
But I indicated on the chart (with black triangles) the reason why many seats cannot see down into those corners. Eliminate those seats and the corners will come into view for a very large number of sections.
That configuration of seats hugging the foul line is a throwback to the classic parks (it's present in Wrigley, Fenway, and a bunch of "retro" parks). As such, we almost have come to expect that wall along the foul line down by the foul pole.
But it wouldn't have to be that way, and wasn't for a while. Dodger Stadium and Camden Yards are good examples of how sight lines ruled in the era before everybody had to be like Fenway. I don't expect that the team will ever remove those seats, I just want to acknowledge that views into the corners are blocked by design.
In the outfield, it doesn't really matter where you sit, some part of the playing field will be completely out of view. Great catches at the wall directly beneath you? You probably won't see them (or the replay on the big screen either). A bigger worry is that you may miss action on the grass as well. Two players heading toward collision, a ball skipping under Denard Span's glove, Cuddyer winding up to throw someone out at third, these all may be out of your view.
Some Examples
Here are a few views captured from the seat locator. This is not an exhaustive collection, just a sampling of the things I saw and thought people might want to know about. In some cases, the locator doesn't give you exactly what you need, but it can be implied from where you can tell the front line of the deck will go.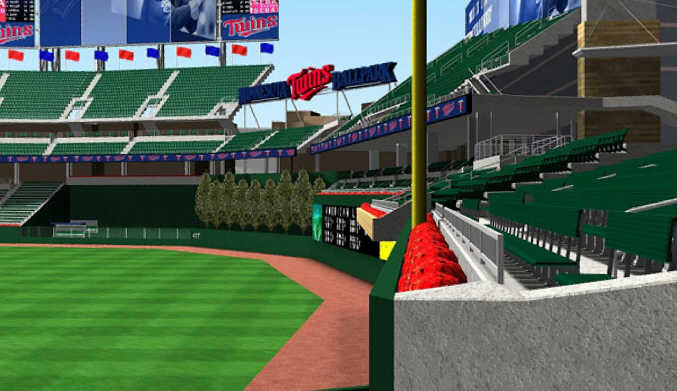 Section 101, Row 27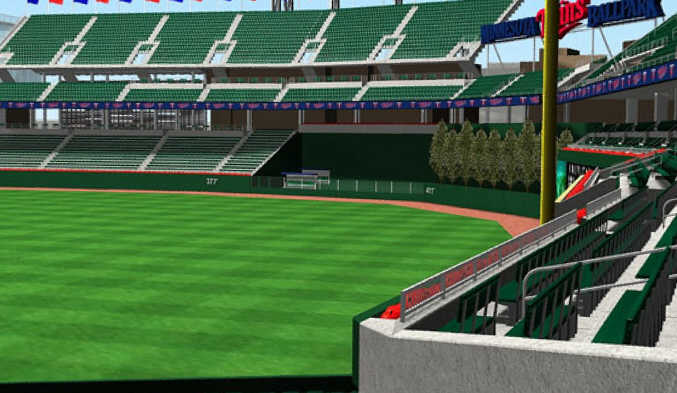 Section 101, Row 34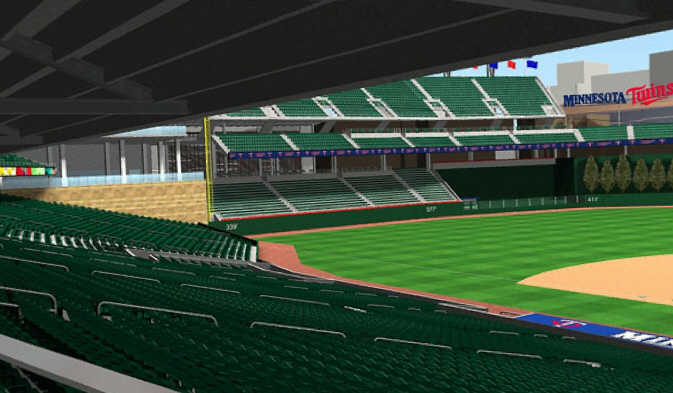 Section 117, Row WC (applies to all the back rows under the Legends Club seating)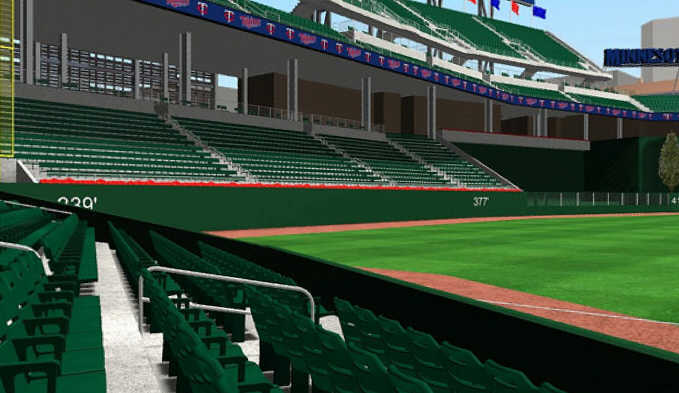 Section 125, Row 1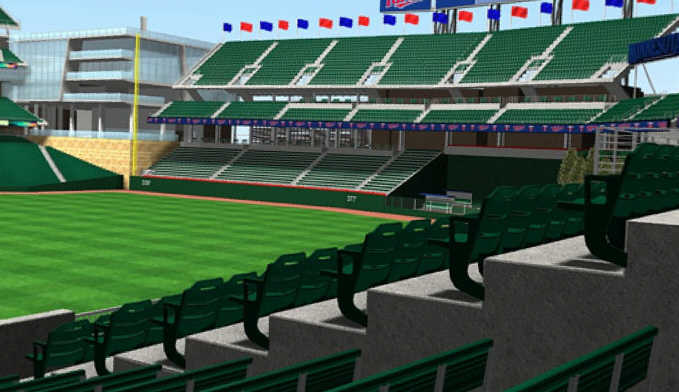 Section 139, Row 8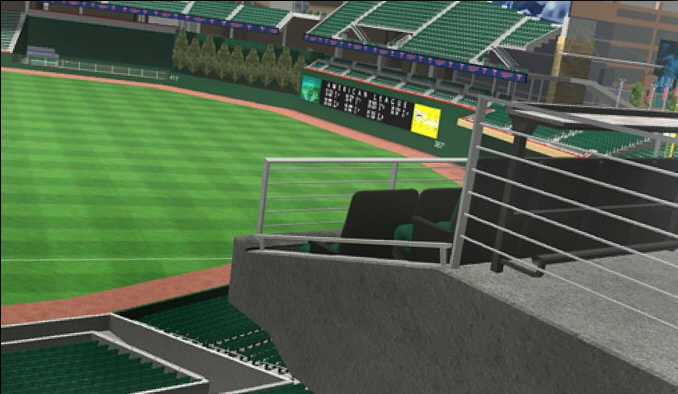 Section A, Row WC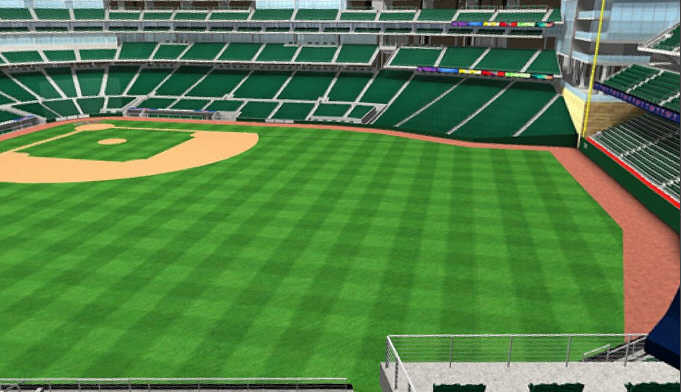 Section 237, Row 15 (top of the Trap)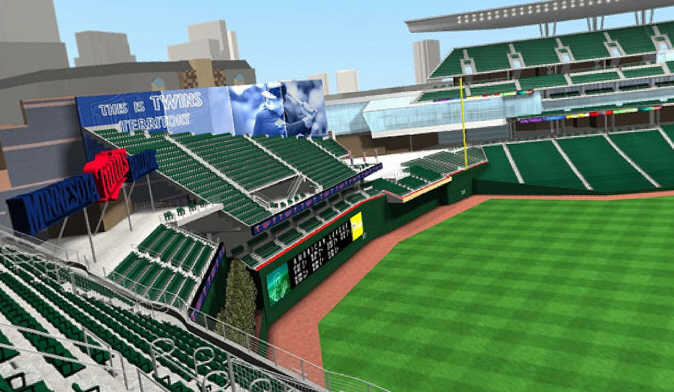 Section 331, Row 9
As I said earlier, many of these issues are the direct result of the small footprint of the ballpark. You live by the site, you die by the site. At the same time, HOK/Populous gets paid the big bucks to solve exactly these types of problems. If anyone is to be held responsible, it's them.
But I'm sure there have been plenty of sign-offs along the way. There may be no better solutions available in some areas. Then again, a few seasons of complaining could motivate the idea people to take a second look at the configuration out there. You never know.
Now that the concrete had been poured, it's up to the Twins to make sure that expectations are properly set. One of the ways to do that is with ticket prices. The best case is that no one arrives at the park without knowing what they will or won't be seeing. The worst case would be something like what happened in New York: the fans were pissed, the media had a field day, and the team had to start lowering ticket prices and issuing refunds. (Come to think of it, they did win the World Series. Maybe the whole thing bodes well for the 2010 Twins!)
It's also possible that none of this will matter. Out in the bleachers at Wrigley, people barely pay attention to the game at all. The views aren't obstructed, but if they were, nobody would probably care. Maybe that type of party atmosphere will pervade the outfield seating. It wouldn't be the worst thing in the world, I suppose. (But leave those damnable beach balls at home! You don't see those things at Wrigley.)
It's important for me to say that none of this sours me on the new ballpark in any way. It's going to be a great experience for lots of reasons. I already have some seats purchased in the outfield, even knowing what I was getting into. It's just that every time I hear somebody in the media say "there isn't a bad seat in the house" I get a little twitchy...
Perhaps you can understand why.
Thanks for your patience as I complete a redesign of the site which will appear in the next couple of days. The BallparkMagic store will be opening at that time with a bunch of things you may want to pass out as stocking stuffers or souvenirs.
Comments
To utilized enhanced comment features, please enable cookies in your browser.
Hide Facebook box
---
This page was last modified on November 19, 2009.
"You talk about the magic, the aura, but what really makes a stadium is the fans. Concrete doesn't talk back to you. Chairs don't talk back to you. It's the people who are there, day in, day out, that makes the place magic."
– Bernie Williams
Explore the Site
Here are 50 images chosen randomly from the 3019 found on this site. Click the image to be taken to the original post. A new list is created every 10 minutes.


Viewed from a different angle, it seems fair to wonder is some of those seats will have slightly obscured views. Yet, if they're cheap, that's not a problem.

Ballark Authority members listen to the LEED introduction

Look closely at the overhang. You'll see the on the right it is flush with the fence, and then it sticks out farther and farther as you move toward center. More fun for Michael Cuddyer.

The view from the corner of Ford Centre. (Feel free to tie up your boats here.)


The view through a construction "knothole".


From behind the wind veil

That's Jacque Jones looking up in awe at the Great Greenness.

The first pitch.

Double plays will be turned here.

Puckett atrium menu part 1

Fun with section counting!



They help create a psychological safe area along the plaza edge, and help you forget that cars are zipping by directly beneath you.


Now looking north, the tracks emerge from beneath Seventh Street as freight tracks only. The Northstar line ends at the northwest corner of the ballpark. One day, however, you can bet that other passenger trains will approach from the southwest metro on these tracks -- if our legislators are smart and persistent, that is.

The Metropolitan Club (click to enlarge)


A seating bowl comes into focus. Note that the netting has been installed on the foul pole. (Field Box)


Click to enlarge greatly

Artist at (very painstaking) work

An arch under construction.





Click to enlarge greatly.

Awesome seat. Awesome sun. Awesome hitter. (Photo by Tony Voda, courtesy Jared Wieseler)

A Killebrew tribute covers part of the wall where the entry doors are located near the escalators.


I don't know if the back side is also a test for materials, but it could be a hint of how the exposed steel supports will be finished. Or it could just be to hold up the stone.

TC meets the Mayor (Photo by Jeff Ewer)

Saints between innings

Compare this picture, from the open house in March, with the one above and you'll see that some furniture reconfiguration has taken place.

Another look at the outfield stands (Photo by Tom Sweeney, Star Tribune)

Mussina's first pitch. (Playing 3rd: Not A-Rod)

Two concepts here remain in the final design. First is the oddly-shaped pavilion in center. Second is the section just above the right field fence. In the current design this section will hang over the field by a few feet. The original doesn't do that, but you can see that the concept goes way back in the planning.


Brick work just inside the opening matches the color of the limestone - per Jerry Bell's requirements.

Special guests in the trees!

A slightly different elevation drawing, again viewed from Fifth Street, with some labels. (Click to enlarge.)

Glossary
BPM - Ballpark Magic
BRT - Bus Rapid Transit
DSP - Dave St. Peter
FSE - Full Season Equivalent
FYS - Fake Yankee Stadium (see also: NYS)
HERC - Hennepin Energy Resource Company (aka the Garbage Burner)
HPB - Home Plate Box
HRP - Home Run Porch
LC - Legends Club
LRT - Light Rail Transit
MBA - Minnesota Ballpark Authority (will own Target Field)
MOA - Mall of America
MSFC - Minnesota Sports Facilities Commission (owns the Metrodome)
NYS - New Yankee Stadium
SRO - Standing Room Only
STH - Season Ticket Holder
TCFBS - TCF Bank Stadium
TF - Target Field
Selected Bibliography - Analysis

Selected Bibliography - Surveys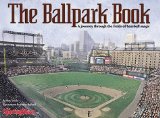 Not a "Third Edition" exactly,
but it replaced the above title
(2000)


Original edition (2000, round)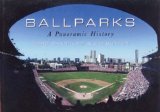 (2004, very large coffee table)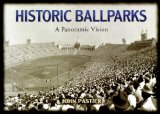 (2006, very large coffee table)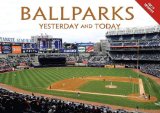 Combines the previous two titles
(2007, medium coffee table)

Selected Bibliography - Nostalgia



Book and six ballpark miniatures
(2004)