Respect.
October 20, 2007 12:27 AM

COMMENT
I'm about to give you all of my money
And all I'm askin' in return, honey
Is to give me my profits
When you get home...
The Gospel according to Aretha -- to be disregarded at your own peril.
You are most likely to hear me talk about respect as it applies to how a ballpark interacts with the game. Certain parks have inherent respect for it, others are neutral or indifferent, still others actively disrespect it. (We could argue for days about which parks fit where, but probably all agree that the Metrodome falls squarely in the latter category.)
But two things in the past couple of days compel me to talk about respect for the game from beyond just the architecture:
"Why panic? If we don't do it, we'll come back next year and try again. If it doesn't happen, who cares? There's always next year. It's not the end of the world." -- Manny Ramirez
"I've been there 12 years and I didn't think motivation was needed." -- Joe Torre
Does Manny respect the game? At the plate, I believe he does. On the basepaths and in the outfield? Um, debatable.
But the quote above is simply not about whether or not he respects the game. It's also not about whether or not he wants to win, or whether or not he'll give 100% on the field (whatever Manny's 100% turns out to be).
That quote is about staying loose and remembering that life goes on, win or lose. Believe it or not, a quote like that tells me that Manny is in a place where winning is still a possibility because pressure and fear isn't choking the loose out of him. Can't win with no loose (especially if you're Manny).
My point is, don't mistake Manny's words for disrespect for the game. Actions will always speak louder than words.
So...the Yankees.
Joe Torre seems like just about the classiest guy in the game. Joe Torre is the embodiment of respect for the game.
So what can we say about an organization which tosses him off (make no mistake: they knew he'd turn down that offer) with the vast success he's produced? Where would the YES Network be without 12 consecutive post-season appearances and four world championships? Where would that organization be without a master of ego-management at the helm?
In the Commonwealth of Steinbrenner, there's only one measure of success, and it's binary. Either you won it all or you lost it all. There is no, "we had a great season" unless it ends with "because we won the World Series." Believe it or not, my friends, that is a stance which actively disrespects the game.
Don't get me wrong. I'm not about to tell you that "it's how you played the game" or some BS like that. At any other level you can get away with that -- not in the majors. The majors are about winning. When you win, you make the big money. It's a business, and winning is a key part of the business plan. (For now, we'll set aside the mid-90s Twins philosophy of "lose profitably".)
But there's been a whole helluva lot of winning on Torre's watch, and he gets a whole helluva lot of credit for making it possible. He didn't win the games by himself, nor is he some master in-game wizard (Baseball Prospectus gets on him for unwise use of relief pitching), but he doesn't need to be. Managing the Yankees in the Nosebleed Payroll/Media Fishbowl Era is about something completely different.
And though I don't claim to know exactly what it is about, I think it's fair to say that Joe Torre is the master of it.
So, you just don't shit on somebody who's been one of the faces of your franchise for that long. You just don't shit on somebody who's done everything asked of him and more but fallen inches short of the goal. You just don't shit on somebody who has made it possible for you to make more money than your franchise could have dreamed of when he first stepped in.
Yeah, you wanted to win it all in 2007. Boo-hoo. Did you forget about the amazing run that got you into the play-offs this year? Did that happen by accident? Did you forget about the injuries and the failed experiments and the dumb bad luck (those darn gnats)?
Respecting the game means acknowledging that, while winning is your goal and it can't be compromised, not winning is not necessarily a failure to meet your goal. Assessing the factors that went into not-winning -- and being deadly honest about it -- is what GMs get paid for. Was Joe Torre one of the reasons for not winning?
That's what offends me most about the Yankees management's handling of this disgusting episode: Their offer implies that Torre wasn't really trying to win the World Series. Their incentive-stuffed package said that they openly doubted that he was sufficiently motivated to go for it all. They were saying, in essence, "We need you to step it up a notch."
Perhaps there are some managers about whom these may be fair criticisms, but not Joe Torre.
You respect the game when you go for it all. You respect the game when you compete at the highest level possible. You also respect the game when you upgrade personnel at all levels in order to win.
But you disrespect the game when you are unwilling to acknowledge the vast successes which have been achieved. You disrespect the game when you don't own your mistakes. You disrespect the game when greed and insanely competitive furor trample the people who do -- and do well -- the hard work.
Remember what I said earlier about loose? Here's a suggestion for the Steinbrenners: A little more loose wouldn't hurt your club. Let down your hair. It's just a game. It's just money. Life goes on. Have fun. Stop and admire your own homeruns once in a while (make sure they're really gone first). You know you want to.
Wait. Maybe patterning the New Yankees after Manny isn't such a good idea. But you know what I mean.
Comments
To utilized enhanced comment features, please enable cookies in your browser.
Hide Facebook box
---
This page was last modified on January 21, 2010.
"You talk about the magic, the aura, but what really makes a stadium is the fans. Concrete doesn't talk back to you. Chairs don't talk back to you. It's the people who are there, day in, day out, that makes the place magic."
– Bernie Williams
Explore the Site
Here are 50 images chosen randomly from the 3037 found on this site. Click the image to be taken to the original post. A new list is created every 10 minutes.

"I've never seen them do that before," said a Metropolitan Club waiter as I snapped this picture.

These openings will facilitate access to the catwalks which run throughout the canopy.
Catwalks provide access to the View Level seats (from the Ballpark Authority July update)

Work beneath the scoreboard



Packed SRO beneath the notch.


The sculpture on which millions of kids will one day pose.


The rough outlines of our urban trench. (North is up.)
Showing more of the context for the louvers.

Earl Santee, principle architect for HOK Sport, presents some concepts while Mike Opat listens

I love these upper neighborhoods.

This concourse, the uppermost, was built on top of the now-hidden old concourse during the 70s renovation.


The pink thing is a mascot. (Actually, with a damn fine mascot actor underneath.)
Signage for the concession stand which is available from the plaza (plaques are up on the fencing)

Great sign

573 Club





Indications that club seating (the wider spaced areas above each dugout) will be a major presence in the lower deck


The entry from the platform to the ballpark.

A closer look at the grid on the Pro Shop.

Thome steps in.

A view straight on of the Pro Shop area and ticket windows (just barely visible). The piers you see beneath the plaza are already almost completed (see final photo).

Oh, nevermind.

This guy at the Puckett atrium chef stand caught me taking the picture and said I should stop back later because he was "just getting started." I still don't know what he meant.

Bronze glove delivered (awaiting installation) with Met flag pole horizontal behind the gate

4th inning in the nearly deserted Home Run Porch View Level in left.

Sunday afternoon, WFTC-HD 720P

Love the lighted, translucent panel

On this day, George was handling fruits and veggies right inside gate 34.



This view looks through the opening in the fence where the crosswalk will be.
The lot within the lot.


Note the gigantic -- and very permanent -- M's on the gates at the base of these stairs.

5:45 PM, section 327, row 9, standing: sunshine.

Note reflected sunset (7:30 PM). Could be a worry...

Looking back toward the park from just beyond the north end of the Northstar platform.

This may look like just some guy (perhaps a spy) headed for the train. But it's actually the Northstar engineer!
I know you've seen this, but I can't get enough of it.

The Faithful!

Brick work just inside the opening matches the color of the limestone - per Jerry Bell's requirements.
Glossary
BPM - Ballpark Magic
BRT - Bus Rapid Transit
DSP - Dave St. Peter
FSE - Full Season Equivalent
FYS - Fake Yankee Stadium (see also: NYS)
HERC - Hennepin Energy Resource Company (aka the Garbage Burner)
HPB - Home Plate Box
HRP - Home Run Porch
LC - Legends Club
LRT - Light Rail Transit
MBA - Minnesota Ballpark Authority (will own Target Field)
MOA - Mall of America
MSFC - Minnesota Sports Facilities Commission (owns the Metrodome)
NYS - New Yankee Stadium
SRO - Standing Room Only
STH - Season Ticket Holder
TCFBS - TCF Bank Stadium
TF - Target Field
Selected Bibliography - Analysis

Selected Bibliography - Surveys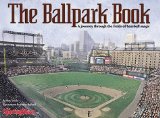 Not a "Third Edition" exactly,
but it replaced the above title
(2000)


Original edition (2000, round)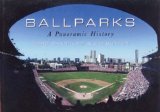 (2004, very large coffee table)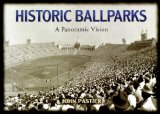 (2006, very large coffee table)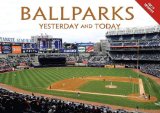 Combines the previous two titles
(2007, medium coffee table)

Selected Bibliography - Nostalgia



Book and six ballpark miniatures
(2004)