Road Blues
(And, no, I'm not talking about the team.)
June 8, 2010 4:09 PM

COMMENT
Seems we all get a little bit surly when the boys are out of town. Among other things, we start to fret.
As a Twins fan since the mid-60s, I know a thing or two about fretting. Hot starts have been known to evaporate in a stiff summer wind. Great hopes have become the victim of the Disabled List. Anticipated advantages have emerged as unanticipated debilitations. Some teams have just plain stunk from day one.
But that was then. This is now.
These Twins most definitely do not stink. They have off-nights, and maybe lose a series here and there when a bunch of their lifeblood is injured. They even seem prone to the occasional bad road trip.
But they certainly do not stink. And, in this era of Twins baseball, I have ceased to fret. It takes too much effort, wasted effort at that.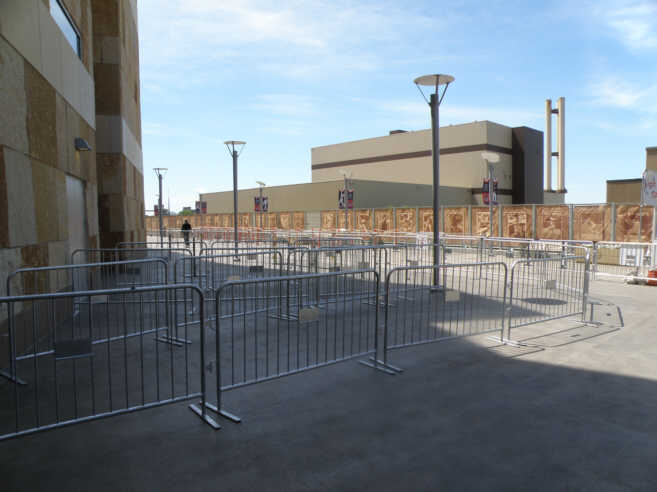 The beautiful Promenade has become a sea of temporary barricades. (Smoker's Row outside the unnumbered gate)
Instead, I just sigh when a line-up like this takes the field:
Span, Tolbert, Mauer, Kubel, Young, Valencia, Harris, Punto, Butera (June 6)
No less than five of those names look like automatic outs (or that could be seven if you consider current slumps). But there's something about the Thoroughly Moderne Twins, and even that line-up somehow manages to play competitively and darn near win games.
Yelling at the TV/radio/computer? Yes, I've been known to do that. Use Gardy's name in vain from time to time? Guilty. Vent to my spouse about terrible at-bats? Yep. (She listens and says, "There, there.")
But that's just part of the fun. That's the game in micro, and as soon as one contest is over, I pretty much forget it and get back to the game in macro. Fans have to be like players in that regard, or following a team could be a pretty miserable hobby.
On the macro scale, I do not second-guess those who have shown themselves, time after time, to be worthy of our trust. Does that make me a Kool Aid drinker? I leave that for you to decide.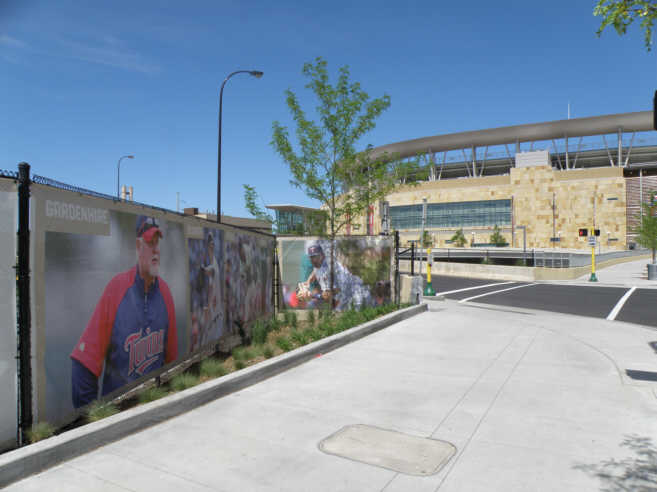 There are some great banners on fencing down Target Way. I'm not sure just who sees them.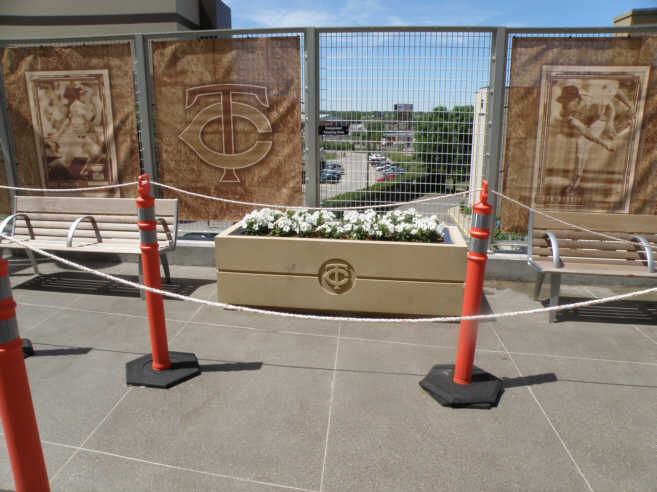 Roped off for the LRT crowd
Others certainly take a different approach. And whenever the team goes on the road, especially when they play in truly horrible venues like Oakland-Alameda County Coliseum (with equally horrible names), when little things go wrong it's easy to forget the macro scale, especially the baseball nirvana that awaits at the opening of the next homestand.
Because, let's face it: Even when they lose, these Twins look awesome in that mysterious emerald out on the edge of town.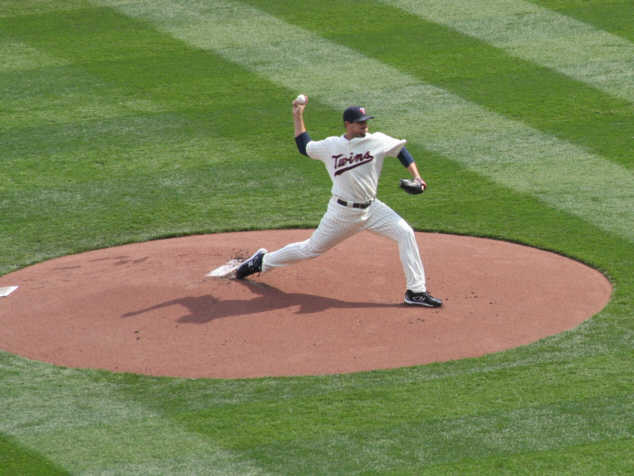 Remember the pitch heard throughout Twins Territory? What an amazing day that was, April 12, 2010. (Photo by Tyler Wycoff)
I have observed that, when we don't have the calming buzz of nearby baseball, fretting can easily morph into exasperation. And that can quickly become panic, which inevitably leads to snipping. We call out everyone from the manager to the GM to the bottom of the order to the highest paid guy on the team to the pitchers to the umpires to the ball boys to the vendors and ticket guys and columnists and bloggers and commenters and anybody who makes the clouds over our heads seem a little bit darker.
It's just human nature. That's who we are.
The figurative clouds will part -- even if the real ones don't. It'll happen at about 7:10 tonight. Really.
Will you be there? (I hear that ticket prices are dropping fast as the rain continues. Maybe you'll see me.)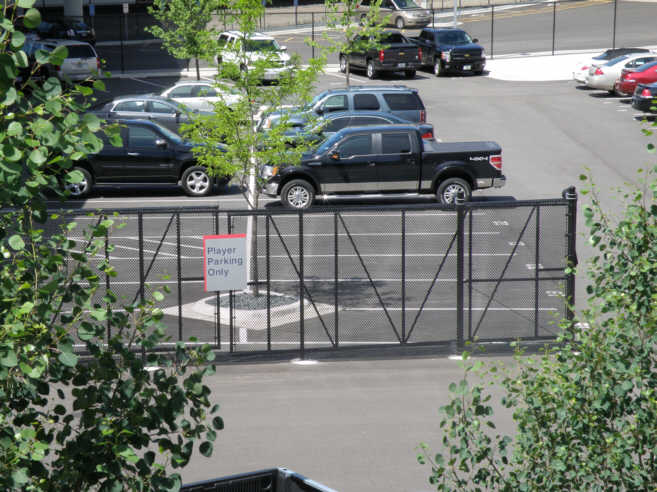 The lot within the lot.
Short Story #1
Today I had to make a call to 311 (the Minneapolis city services line) to report an illegally parked vehicle that nearly resulted in my untimely demise.
The clerk was very helpful (I've never had a bad experience with that service), but at one point I had to step outside to provide some information. I said, "At least the rain has let up a bit."
Without hesitation, and without a clue that I might care, she replied, "Yeah, I hope they can play tonight."
I love it when baseball makes casual appearances in life.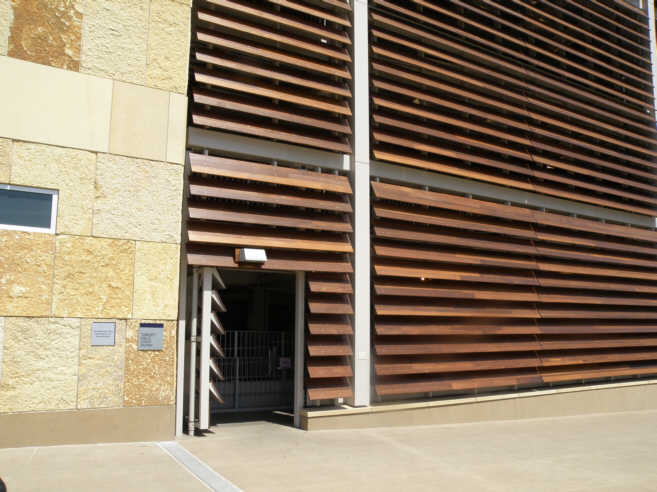 Secret entrance exposed!
Short Story #2
Here's a comment from j2eepgmr that you may have missed a couple of weeks ago (reformatted a bit for clarity, acronym key at the bottom):
(Quoted from a previous comment:) "FWIW concession speed is as bad in LC as everywhere else. Stood in line for 10 minutes behind one guy today while they tried to figure out change for a big bill."
I work concessions for a non-profit at TF. Love IT especially the portables because you can see the game when there isn't a line to service!
But the cash registers are dumb. They are not like the Dome where one key punch and you get the till and change. Once you get used to it it's fine but if you've never done it before its confusing as hell to figure out how to enter cash.
They are very credit card biased and register training for volunteer non-profit workers is non-existent and that is all who works those things. The full-time DNC workers are all cooking or managing the stands but they get the POS system training.
DNC by the way is a big step up from Center Plate but they take getting used to and there are quite a few bugs still.
But I think every game it's getting better from a worker POV. I haven't been a fan yet so curious to know what it's been like for people that have been a few games.
DNC = Delaware North
POS = Point of Sale
Reading this, I certainly hope that the team is surveying volunteers after events to see what the experience was like.
The inside point-of-view is immensely valuable. As a fan, knowing that they prefer credit cards will change how I do things. I'd assumed that cash was preferred since they don't have to pay fees and accepting credit cards was such a late addition over at the Dome. Wrong!
While I understand the reasoning behind letting non-profits participate in the vending, I've always thought it was a needless bottleneck. I bet there are people out there who would love those jobs, and with trained workers at all positions, both the fan experience and the bottom line would be better.
Of course, there may be some tax or other advantages in there for the team that we can't know about. But from the front line, I always feel sorry for those hapless (and some of them are truly hapless) volunteers, and then, after a moment of pity, I feel peeved at the team for making me suffer through their haplessness.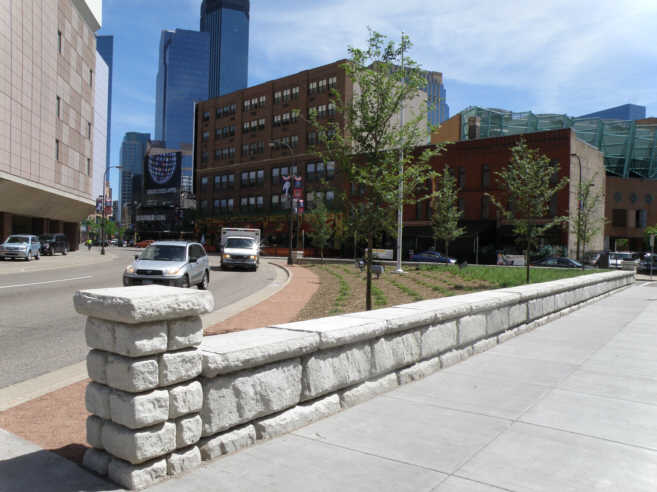 The spruced up triangle really doesn't show much connection with the ballpark.
Short Story #3
Here are three guys to welcome and introduce:
Paul Swaney paid us a visit yesterday. He is one of the founders of Stadium Journey. I visited their site to read a review of TF, and then couldn't stop poking around looking at photos and reading other reviews of other parks. Check it out. (It's the sort of the thing that I imagine BPM could become someday, though I'd stay focused on baseball.)
Tony Swann is a die-hard fan of Carleton Fisk. He's got a site, of course, and he's willing to trade ticket stubs if you've got any old Boston games that might help him fill out his collection.
Mark Satterstrom's hobby is restoring old Met Stadium seats. He's got a bunch in varying styles and conditions, and lavishes a great deal of care in matching paint color and cleaning up the cast iron. You can take a peak at his work over at Vendiamo. (Personally, I think a row of these would look great out on the Metropolitan Club balcony.)
Everybody's got their own thing, right?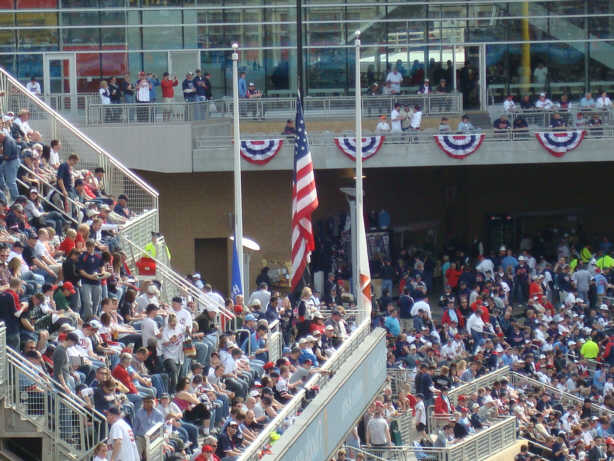 I love views like this. They show just how much Target Field shimmers. (Photo by Jeff Ewer)
Eight
It's funny just how much things can change in eight years.
Victoria and I were married eight years ago this week. She was new to the game of baseball and new to the Twins. She had an inkling, but perhaps not full knowledge, of how my love for the game might come to infiltrate her life. (She seems OK with it so far.)
But I did take steps to prepare her. She's a sensitive person, and I wanted her to know what to expect. The Twins had a long history of either mediocre or downright lousy play, I told her. There have occasionally been flashes of something better, but they usually passed quickly. When the team looked good, I counseled, you should protect yourself because their history suggests they will let you down.
One half of those windows are well-used.
But look at those eight years now. She still hasn't experienced anything like what I described. You know, that sinking feeling you start to get in June, which continues to grow until mathematical elimination in September.
Instead, look at all those flags up above the stands in left field. Look at the bona fide stars we get to follow, and the bona fide masterpark we get to watch them play in! Think of all the exciting baseball we've seen, even without quite reaching the summit.
Look at the joys of being able to fret and snip about the bottom of the order while the team is nine games above .500 with the fifth best record in the majors after a third of the season has been played.
In our eight years of marriage, Victoria has come to know the Twins as a winning team, poised just on the very edge of greatness. She doesn't have any of the baggage (or seasoning, I suppose) that some of us do, but she's become a fan. (I point that out because, without her patience and support, this site wouldn't exist. How do you know that you've married the right person? I don't know. But I did.)
Now let me ask you this: Could you have even imagined the current state of Minnesota baseball eight years ago?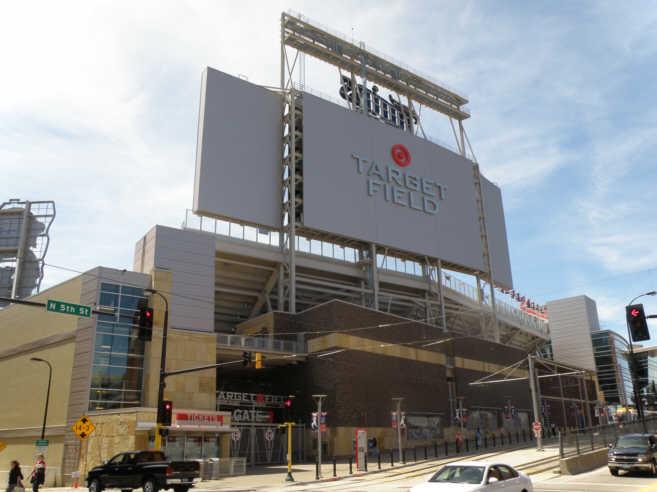 The finished product.
Oh, I've said it before, but these are great days to be a Twins fan.
Comments
To utilized enhanced comment features, please enable cookies in your browser.
---
This page was last modified on June 8, 2010.
"You talk about the magic, the aura, but what really makes a stadium is the fans. Concrete doesn't talk back to you. Chairs don't talk back to you. It's the people who are there, day in, day out, that makes the place magic."
– Bernie Williams
Explore the Site
Here are 50 images chosen randomly from the 3042 found on this site. Click the image to be taken to the original post. A new list is created every 10 minutes.


Now, why is there horse shit on the street next to Target Field? (I saw it in two places. Mounted police maybe?)

Terrace Level

Lots of self-portraits were taken here after the final out.


Circulation ramps: Wrigley (classic, integrated) and Kauffman (modern, external)

Ballark Authority members listen to the LEED introduction
Catwalks provide access to the View Level seats (from the Ballpark Authority July update)


No griping here.


Love the lighted, translucent panel

Viewed from another angle, you can see that the bullpens now sit beneath the upper deck outfield seating.

Um, I think that guy is out.






Approach in the A ramp to the skywalk over Seventh


Noah is checking out the ample leg room and truly exemplary sight lines.


A truck is leaving the HERC plant. Here you can see the proximity to the promenade. For the record, the truck drove right by me and I smelled nothing...


Cleveland




5:45 PM, section 327, row 9, standing: sunshine.


Party deck down the right field line

The circulation ramp on Fifth Street is shaping up very quickly.



More flowers, more pennants.






A few weeks ago there were sand volleyball courts here. When the park opens, this will be surface parking. Maybe one day there will be something more interesting built on top of that parking...

Citi Field as viewed from Shea.

Tickets!

This is the Carew gate covered in plastic.

Ballpark elevation diagram, viewed from Fifth Street. (Click to enlarge.)

10 years ago, Bruce Lambrecht looked at this land and thought, "Why NOT a ballpark here?" It took a long time before anybody else saw the same potential.

I realized I've never shown how the walkway over Seventh Street meets the A ramp
This is one complicated streetscape.

Glossary
BPM - Ballpark Magic
BRT - Bus Rapid Transit
DSP - Dave St. Peter
FSE - Full Season Equivalent
FYS - Fake Yankee Stadium (see also: NYS)
HERC - Hennepin Energy Resource Company (aka the Garbage Burner)
HPB - Home Plate Box
HRP - Home Run Porch
LC - Legends Club
LRT - Light Rail Transit
MBA - Minnesota Ballpark Authority (will own Target Field)
MOA - Mall of America
MSFC - Minnesota Sports Facilities Commission (owns the Metrodome)
NYS - New Yankee Stadium
SRO - Standing Room Only
STH - Season Ticket Holder
TCFBS - TCF Bank Stadium
TF - Target Field
Selected Bibliography - Analysis

Selected Bibliography - Surveys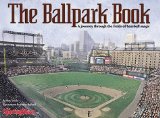 Not a "Third Edition" exactly,
but it replaced the above title
(2000)


Original edition (2000, round)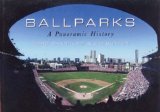 (2004, very large coffee table)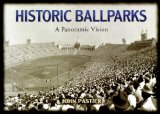 (2006, very large coffee table)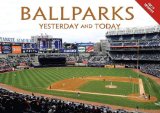 Combines the previous two titles
(2007, medium coffee table)

Selected Bibliography - Nostalgia



Book and six ballpark miniatures
(2004)