Proudly Anti-Roof
Data Proves a Ballpark Roof Would Be a Waste
June 15, 2006 12:54 AM

COMMENT
I'm happy to say that this is one debate which can probably be put to rest. This is not to say there won't be detractors. Of course, there will. And while I'm semi-sympathetic, I'm now firmly against the notion of adding a roof to our new ballpark.
This is strictly based on a little bit of weather and postponement research.
Data on postponements and weather-related delays is rather difficult to come by. As much as I respect RetroSheet.org, they have nothing on the subject, but do promise that it will be added to their "schedule" database over time. (Don't take this as a criticism of their work. Far from it. They have done amazing things to make baseball data easily accessible to anyone interested in research. This is one of the very few holes in their data which will, no doubt, one day be plugged.)
The best (and only, that I know of) place to find the data is on the individual team web sites, which carry schedules back several years. They show each game as it was originally scheduled and indicate either a final score or "PPD" meaning the game was either not played or not finished. Occasionally, they indicate ties where a game was cancelled before being completed.
So I started with 13 ballparks without roofs in places which are somewhat similar in climate, leaving out California, Texas, and Florida. Then I looked at the period from April 2004 to May 2006.
The table shows the parks with their total postponements over the period (which I'm assuming are all weather-related).
You'll see a total of 65 postponed games over two full seasons plus two months. During that same period, these parks hosted a total of approximately 2457 games, for an insanely low postponement rate of 2.6%.
This does not consider late starts, delays during a game, or extremes of temperature. I'll certainly look into this if I can find a good source for the data.
So there's nothing here about the comfort factor for the fans, nor does it say anything about how bad weather affects walk-up ticket sales (it likely has minimal effect on season ticket sales). Nor does it touch how conditions affect the quality of play. I'll leave those for others to investigate.
But on 97.4% of the days that people went out to the ballparks, a game was ultimately begun and completed. That's pretty amazing. I would have guessed that more games were cancelled, but I would have been very wrong.
Still, no other market has weather conditions quite as extreme as we do (I think this is true). We will, after all, have the ballpark farthest north without a roof. So there is more to be examined.
Last year I put together some weather information for the 2004 season, and counted 12 days on which a rainout was possible, only eight of which could be considered a "likely" rainout. This falls squarely in line with Tom Mee's quotes to the Star Tribune:
Tom Mee, the Twins' official scorer, has been with the club since it moved to Minnesota. He said grim weather was more memorable because it forced the team to reschedule games.
Mee remembers a summer day when the outfield light standards bent and swayed while a tornado was skipping nearby; an early spring game played under protest by the Yankees because the game-time temperature was 31 degrees (the Yankees won and dropped the protest, Mee said), and a day in 1965 when three players who lived in Burnsville had to be delivered to the stadium by helicopter from their homes across the flooded Minnesota River.
On Sept. 20, 1965 -- a mere six days before they would clinch their first American League pennant -- the Twins drew only 537 people to a makeup game in the rain with the Kansas City A's; it was their lowest attendance ever.
Plow the snow, play ball!
"For one opening day, in our first or second year, we had to plow the snow off the field," Mee said. "We delayed the opener for an hour or so, to let the field dry off." Indeed, Opening Day of 1962 brought a high temperature of 34 degrees with an official snow cover of 2 inches.
But Mee also recalled that there were some splendid mid-April home openers at the old Metropolitan Stadium, the two warmest coming back to back in 1976 (a 78-degree high) and 1977 (79 degrees).
Four postponements in 81 games is a 5% postponement rate, a bit higher than the MLB average, but that is to be expected here.
Miller Park: Gymnasium with skylight (Source: RP)
But it's hard to claim that a 5% postponement rate is sufficient to justify spending another year and $150 million to accommodate. This is especially true when, as noted in the comments left about yesterday's article, it's nigh on impossible to design a roofed stadium which feels like an outdoor stadium. The support track and other mechanicals -- not to mention the retracted yet still visible roof itself -- effectively boxes the park in and gives an enclosed feeling which defeats the purpose of opening it at all.
This effect is especially pronounced at Miller Park, where, even with the roof open, it still feels like a big gymnasium with a skylight. There's nothing "outdoor" about that park at all.
This is an issue which is bound to raise its head again, but now we can be prepared -- aremed with statistics -- to fend off those arguments.
Comments
To utilized enhanced comment features, please enable cookies in your browser.
Hide Facebook box
2004 Gameday Weather Conditions
---
2004 Gameday Weather Conditions
Data assembled from Weather Underground.
April 5, Indians - 70, S 10, overcast, possible rain delay
April 6, Indians - 63, NNW 9, partly cloudy
April 7, Indians - 54, WNW 29, scattered clouds
April 16, Royals - 65, SSE 11, rain, likely delayed start
April 17, Royals - 67, NE 13, mostly cloudy
April 18, Royals - 79, S 18, mostly cloudy
April 20, Tigers - 47, E 13, rain, likely rainout
April 21, Tigers - 56, NW 6, mostly cloudy
April 22, Tigers - 46, variable 4, partly cloudy
April 26, Blue Jays - 48, NW 14, mostly cloudy
April 27, Blue Jays - 59, SE 13, mostly cloudy
April 28, Blue Jays - 88, SW 16, mostly cloudy
April 30, Angels - 59, NW 18, mostly cloudy
May 1, Angels - 54, NNW 5, mostly cloudy
May 2, Angels - 49, N 7, mostly cloudy
May 11, Mariners - 75, SE 17, mostly cloudy
May 12, Mariners - 58, W 15, scattered clouds
May 13, Mariners - 42, NNW 13, overcast, likely delayed start
May 20, White Sox - 69, NNE 10, mostly cloudy
May 21, White Sox - 56, ENE 12, overcast, possible rain delay late
May 22, White Sox - 54, N 9, overcast, possible rain delay
May 23, White Sox - 48, NNE 15, rain, likely rainout
May 31, Devil Rays - 66, WSW 20, mostly cloudy, likely rainout
June 1, Devil Rays - 56, N 8, overcast, likely delayed start, possible rainout
June 2, Devil Rays - 68, N 9, scattered clouds
June 3, Devil Rays - 69, E 7, clear
June 4, Tigers - 75, ESE 6, mostly cloudy
June 5, Tigers - 70, S 9, overcast
June 6, Tigers - 74, E 8, partly cloudy
June 8, Mets - 70, NNE 10, light rain, likely rainout
June 9, Mets - 64, NNE 12, mostly cloudy
June 10, Mets - 60, E 12, light drizzle, likely rain delay, possible rainout
June 11, Phillies - 62, E 10, thunderstorms and rain, likely rainout
June 12, Phillies - 79, S 8, mostly cloudy, likely rainout
June 13, Phillies - 73, SW 10, mostly cloudy
June 25, Brewers - 67, NW 9, mostly cloudy
June 26, Brewers - 70, W 12, mostly cloudy
June 27, Brewers - 56, E 5, overcast, possible delayed start
June 29, White Sox - 82, W 5, partly cloudy
June 30, White Sox - 75, SW 12, mostly cloudy, likely delayed start, possible rain out
July 1, White Sox - 75, ENE 8, mostly cloudy
July 5, Royals - 70, N 9, overcast, possible delay late
July 6, Royals - 59, NNE 10, rain, likely rainout
July 7, Royals - 65, calm, mostly cloudy
July 8, Tigers - 75, E 9, scattered clouds
July 9, Tigers - 77, variable 5, scattered clouds
July 10, Tigers - 82, S 10, scattered clouds
July 11, Tigers - 77, WNW 13, mostly cloudy
July 21, Devil Rays - 91, WSW 12, scattered clouds, likely rain delay or rain out
July 22, Devil Rays - 74, NW 12, scattered clouds
July 30, Red Sox - 65, N 9, overcast
July 31, Red Sox - 78, S 8, mostly cloudy
August 1, Red Sox - 80, WSW 8, scattered clouds
August 3, Angels - 72, NNE 6, mostly cloudy
August 4, Angels - 73, N 12, scattered clouds
August 5, Angels - 73, N 5, scattered clouds
August 6, Athletics - 76, S 9, mostly cloudy
August 7, Athletics - 70, SSE 15, overcast
August 8, Athletics - 79, SSW 8, mostly cloudy
August 9, Athletics - 69, W 12, light rain, likely delayed start
August 17, Yankees - 74, WSW 7, mostly cloudy
August 18, Yankees - 65, WNW 17, scattered clouds
August 19, Yankees - 70, WSW 11, scattered clouds
August 20, Indians - 63, NW 10, clear
August 21, Indians - 64, SW 10, partly cloudy
August 22, Indians - 78, SW 13, clear
August 31, Rangers - 78, S 8, mostly cloudy
September 1, Rangers - 83, ESE 5, partly cloudy
September 2, Rangers - 83, S 14, clear
September 3, Royals - 81, S 13, partly cloudy
September 4, Royals - 80, S 14, clear
September 5, Royals - 78, SSE 9, overcast, possible rain delay late
September 14, White Sox - 70, ENE 4, mostly cloudy, likely rainout
September 15, White Sox - 60, W 15, overcast, likely rain delay
September 16, White Sox - 64, S 7, scattered clouds
September 17, Orioles - 68, S 8, overcast
September 18, Orioles - 71, ESE 10, partly cloudy
September 19, Orioles - 80, SSE 12, partly cloudy
October 1, Indians - 41, WNW 8, scattered clouds
October 2, Indians - 48, W 10, clear
October 3, Indians - 66, SW 12, partly cloudy
October 8, Yankees (ALDS Game 3) - 59, WSW 7, clear
October 9, Yankees (ALDS Game 4) - 55, calm, partly cloudy
Of 83 scheduled games, a maximum of 22 (or 27%) could have been impacted by rain. Of those, 12 were possible to result in cancellation or postponement.
These are conditions at game time, but I also considered data from a few hours before the game and during the approximately 3 hours when the game was being played. It's hard to know exactly how hard the rain was falling, so these can only be guesses at what umpires might have decided. In fact, the teams and the umpires want the game to be played, so they likely would have cancelled less games than it may at first appear.
Comments
To utilized enhanced comment features, please enable cookies in your browser.
Hide Facebook box
---
This page was last modified on January 21, 2010.
"You talk about the magic, the aura, but what really makes a stadium is the fans. Concrete doesn't talk back to you. Chairs don't talk back to you. It's the people who are there, day in, day out, that makes the place magic."
– Bernie Williams
Explore the Site
Here are 50 images chosen randomly from the 3037 found on this site. Click the image to be taken to the original post. A new list is created every 10 minutes.

Perched welder on the top of the canopy.



Skyline to the left of me, jokers to the right, here I am, stuck in the outfield with you... (click to enlarge)

Brick work just inside the opening matches the color of the limestone - per Jerry Bell's requirements.

Scoreboard in profile against the skyline

From last week, you can see the piers taking shape. I believe that the front row, visible here as just forms and reinforcing rods, is the front edge of the plaza.

7:52 PM It's nearing peak, and covering the stands behind third base.

Click to enlarge.
Do you know who did this drawing? If so, please tell me so I can give them proper credit.



The scoreboard terminates the view on Fifth Street as seen from Hennepin

Flowers and Hall-of-Fame plaques. Very nice.

Here's the entrance from the seating bowl.


The media had some beautiful foliage to use as a background.

Revised outfield configuration (courtesy HOK Sport)

A few weeks ago there were sand volleyball courts here. When the park opens, this will be surface parking. Maybe one day there will be something more interesting built on top of that parking...

Staircase entrance. You cannot miss them.

Lots of sun, but not much scoreboard from 127

Walkway construction is progressing



Here's a closer look.


Looking from First Avenue toward the ballpark (over the top of a construction barricade)

Two concepts here remain in the final design. First is the oddly-shaped pavilion in center. Second is the section just above the right field fence. In the current design this section will hang over the field by a few feet. The original doesn't do that, but you can see that the concept goes way back in the planning.


This would have been the HERC side, though it's unclear just how far over the plant the retracted roof would have gone. My fear was always that they would have to shorten the track and more of the roof would have stayed over the ballpark. The only good retractable roof is one which disappears when not in use. I don't think they could have realistically created such a thing.

Click to enlarge

The dessert carts came out earlier, and looked even better than last year.

The knothole (sans view of anything interesting)


Here's a quick look into the layout of the Metropolitan Club.

Emergency access viewed in context

Serious home dugout work in progress.


More of a bird's-eye view of the same area.
You can't get there from here.


You'll be able to park here for a quick stop at the Pro Shop or ticket window.


Fun with section counting!

Look familiar? Unfortunately, just adding little balconies with cool angles will not offset the pervading ugliness.



The french fry lights were on!

The bases for the player statues have been recently upgraded.
Glossary
BPM - Ballpark Magic
BRT - Bus Rapid Transit
DSP - Dave St. Peter
FSE - Full Season Equivalent
FYS - Fake Yankee Stadium (see also: NYS)
HERC - Hennepin Energy Resource Company (aka the Garbage Burner)
HPB - Home Plate Box
HRP - Home Run Porch
LC - Legends Club
LRT - Light Rail Transit
MBA - Minnesota Ballpark Authority (will own Target Field)
MOA - Mall of America
MSFC - Minnesota Sports Facilities Commission (owns the Metrodome)
NYS - New Yankee Stadium
SRO - Standing Room Only
STH - Season Ticket Holder
TCFBS - TCF Bank Stadium
TF - Target Field
Selected Bibliography - Analysis

Selected Bibliography - Surveys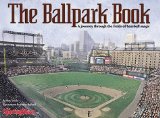 Not a "Third Edition" exactly,
but it replaced the above title
(2000)


Original edition (2000, round)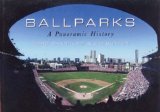 (2004, very large coffee table)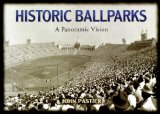 (2006, very large coffee table)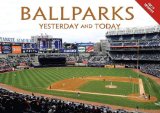 Combines the previous two titles
(2007, medium coffee table)

Selected Bibliography - Nostalgia



Book and six ballpark miniatures
(2004)