Season Gone
November 2, 2012 11:24 AM

COMMENT
Saying goodbye to the baseball season is always hard, but some years are harder than others. This is not one of those years. Goodbye, 2012! Adios! Aloha! Shalom! I'll think about you again...someday...maybe...
When I do think about it again in a couple of years, what I'll remember about 2012 is that the Twins were out of things pretty quickly -- both on the small scale (games) and the large scale (standings) -- and weren't a whole lot of fun to watch most of the time.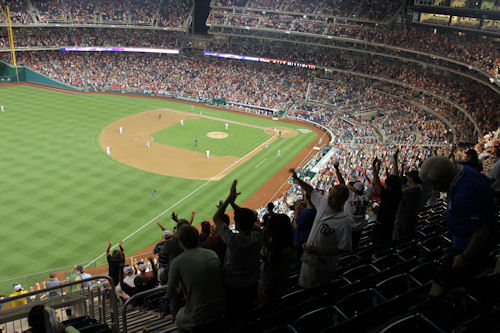 Nats win! (August 17, 2012)
I didn't fully realize this until I went to Washington, DC in August.
Nationals Park, in its bones, is pretty much a clone of Target Field -- or is it the other way around? There are lots of differences in details, of course, but walking around the upper concourse in Washington was a lot like walking around the upper concourse here. Same for the main concourse and club areas.
There were some unique spaces, but after a while, all the "unique spaces" begin to look alike. Sitting in one upper deck is pretty much the same experience as the other -- with one noticeable exception: The play on the field in Washington was a whole lot more fun to watch.
There was a snap to everything the Nationals did. Every pitch seemingly had purpose. Every swing of the bat seemed well-advised. Taking pitches seemed like more than just the absence of a swing. There was a deliberateness in both offense and defense, and definitely in pitching. Somehow scoring runs always seemed imminent, and keeping the other team (the Mets) off the board always seemed possible. A runner on first with one out? You didn't even consider the possibility of a double-play (and it didn't happen).
That night, like the Twins many times this year, the Nats gave up a couple of quick runs in the first. Unlike the Twins, that didn't seem to change them in the least. By their manner of play, they simply refused to give the momentum to their opponent. They played with great confidence -- swagger, if you will -- as if they already had the lead, and once they scored (four runs in the fourth), the Nationals laid claim to the field and held the now-real momentum through the rest of the game.
At every moment, they played like a team that had decided they were going to win the game. And to no one's surprise, they did. It was a blast to watch.
I experienced some of the same thing in watching the playoffs. The first rounds were genuinely exciting, a reminder of why we love baseball in the first place. (Unfortunately, all of that early excitement made the 2012 World Series seem like sort of a yawner. Unless you are a fan of the winning club, sweeps are always a drag.)
John Bonnes has an excellent (and very substantial) interview with Terry Ryan in the TwinsCentric Offseason Handbook (a must-have at $9.95). Ryan, having just surrendered the "interim" from his title, sounds like someone who really does understand what needs to be done to bring the Twins back to contention -- at least in theory.
And while Ryan is wise enough to know that he can't engineer chemistry or swagger or excitement, I do wonder if the organization as a whole recognizes that these are essential elements of any overhaul. Put simply, adding a few decent pitchers and maybe "some competition for Trevor Plouffe at third" is not going to get this team from workmanlike to exciting. In fact, no amount of just shuffling players or coaches around (I fear that's what they've done) will take this team to the next level.
This is where over-reliance on the numbers -- any numbers -- is a big mistake. As hard as this is to say, in terms of pure excitement, Joe Mauer is no Buster Posey (or Pick-Your-Favorite-Molina). Justin Morneau is no Prince Fielder. Denard Span is no Bryce Harper. Glen Perkins is no Sergio Romo (maybe if he dyed his beard...). And you can search high and low in the Twins clubhouse and you won't find a Brett Gardner anywhere.
These are the types of players who make a team exciting to watch, primarily because they lift everyone else around them. Where would the Twins be if they had Brian Wilson or Hunter Pence in their dugout? Scoff if you will, but that's why guys like Torii Hunter and Mike Redmond and Nick Punto are still missed (unfortunately for the Red Sox, not even Punto's endless enthusiasm could overcome Bobby Valentine; fortunately for the Marlins, Redmond will be back on a big stage next year).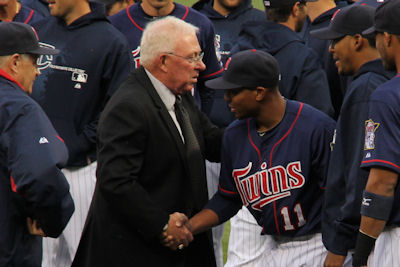 Two of my favorite Twins
The Twins have shown long stretches of confident and exciting baseball in the past decade or so, most notably in 2001 when the team's snappy style of play saved the franchise and almost single-handedly paved the road to Target Field. And there is at least some excitement already in the Twins clubhouse. Ben Revere, my new favorite Twin, is one such player, and there would be some wisdom in building the New Twins around what he brings -- but hurry! After a couple of seasons of the currently-banal Twins Way, even the most exciting players begin to lose it.
Ryan does not need to make deals, he needs to make splashes (signing Greinke would do). He doesn't just need to find pitchers and hitters and fielders, he needs to find leaders and spark plugs and swagger. And he mustn't let anybody talk him out of players who are exciting to watch but "don't fit" for some weird reason (on which team would Brian Wilson not be a freak?). That has happened way too often to this franchise.
When this team next takes the field on April 1, my hope is that they can actually believe they will still be standing late in October. If that isn't the case, none of the offseason moves will matter. No amount of spin or explaining or coaching or natural improvement or off-season conditioning can be the ingredient which will lift this team beyond its dismal past two years.
---
Speaking of "dismal", only one of us managed to pick the World Series winner in advance, so congratulations to FD on winning the Playoff Challenge for the second year in a row! He and runners-up DeePee and Stevie B will all be receiving prizes.
Did anyone else notice that this year's World Series featured two teams which were founding members of their respective leagues, but had never met in the World Series before?
You may remember that there were eight teams in each league when the first actual World Series was played in 1903. That means there were 64 possible combinations until 1961, when the expansion era started. (Can you name the first expansion team in each league to play in the Series? Answers at the end.)
Of those combinations, 21 have still never happened. Tigers and Dodgers? Tigers and Braves? A's and Pirates? They all sound like plausible match-ups since each team has had periods of dominance -- just like Tigers-Giants sounded -- but none have happened. (Can you name the most frequent match-up in WS history? Answer below.)
I'm sure it won't surprise you to learn that the Yankees have already played all of the original NL teams (plus four of the eight NL expansion teams) in the Series at some point. But it may surprise you to learn that the Red Sox have been in the World Series enough times to also have played all but one of those original teams. (Can you name the missing one? See below.) The Cardinals, who until very recently were second only to the Yankees in WS appearances (after this year they're third behind the Giants), have never met either the Indians or White Sox there. The Giants now have only one original AL team left to meet, and it could have also happened this year: the Orioles.
If you don't want to scroll down for the answers, you can explore the history of World Series match-ups with this handy PDF grid.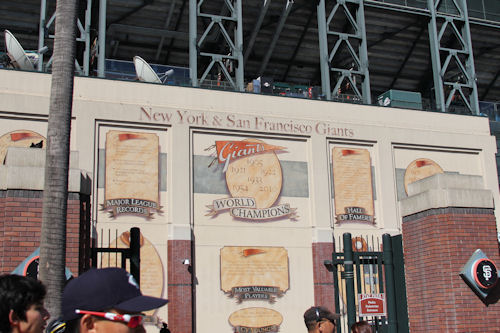 Congratulations to the 2012 "World Series Champions" (you're going to need to modify that sign -- and not just to add a year)
One final observation from the actual series. Have you noticed the very subtle language change in describing the winner? At no time were the Giants referred to as "world champions." To the contrary, they were always referred to as the "World Series champions."
The difference is not merely linguistic or academic, and I'm sure it's not coincidental. The phrase "world champions" implies "best team in the world" or maybe "most successful team in the world". But the phrase "World Series champions" implies no such thing. In fact, all it means is, "winner of the World Series."
No one can deny that the MLB post-season is no longer about determining which team is the best. It's about determining which team is the hottest (and, perhaps, luckiest) at the current moment. There is certainly a required level of excellence to get into the playoffs, and the level of play is not in question, but the notion of using the playoffs to determine the best overall team disappeared a long time ago (probably 1969; sorry, Miracle Mets -- oops, I just gave away one of the answers).
Given the ascendance (and somewhat baffling recurrence) of the World Baseball Classic, combined with the expansion of the playoffs to second- and now third-place teams, there's no way the language change could be coincidence. Someone somewhere within MLB realized that they needed to stop claiming "world champ" status for the WS winner, and Buck and McCarver were given their marching orders. They were flawless. (If you think you heard otherwise, I would not be able to dispute your claim. I did not watch every inning of every game. But the phrase caught my ear early, and I started paying attention. In the time I was listening, they never wavered. Not once. And the change was also retroactive to the 2011 Cardinals whenever they were mentioned.)
---
I have more winners to announce next time from games you entered very early in the season. Ah, we were so foolish in our youth...
A couple of nights ago, while getting in the car after dinner out, I had a fleeting thought: "It's just about game time. I wonder who the boys are playing tonight."
The sun was still coloring the sky from just below the horizon, and I flashed on several great sunsets I watched during games out at the Railyard this summer. The Twins may not have been great, but the ballpark still is, and just watching the Great Game being played in the waning sunlight is certainly one of life's pleasures.
Hey, I said I won't miss the 2012 season. Of course, I will miss the game.
---
Answers: First expansion NL team: Mets in 1969. First expansion AL team: Royals in 1980. The Yankees have met the Dodgers in the WS an astounding 11 times, and the Giants 7 times. If you include the 2000 series with the Mets, there have been 14 all-New York Series, including two when the Series never left the Polo Grounds. Additional all-city series were Cubs-White Sox in 1906, and Cardinals-Browns in 1944, which was played entirely at Sportsman's Park. Meanwhile, the Red Sox have never played their former cross-town rival Braves in the World Series. In an odd twist, the Braves played their 1914 WS games at brand new Fenway Park. But in the two years immediately following, the Red Sox played their WS games at brand new Braves Field. Ah, Boston.
Comments
To utilized enhanced comment features, please enable cookies in your browser.
---
This page was last modified on November 2, 2012.
"You talk about the magic, the aura, but what really makes a stadium is the fans. Concrete doesn't talk back to you. Chairs don't talk back to you. It's the people who are there, day in, day out, that makes the place magic."
– Bernie Williams
Explore the Site
Here are 50 images chosen randomly from the 3045 found on this site. Click the image to be taken to the original post. A new list is created every 10 minutes.
Upper concourse


Overview of the storage tracks.


Awesome seat. Awesome sun. Awesome hitter. (Photo by Tony Voda, courtesy Jared Wieseler)

Flowers. Real flowers.

Plaza extension reaches toward First Avenue



Intersection overview
The Overlook

A flurry of action in front of the dugout before the game (Photo by Jeff Ewer)

Thome steps in.

Field access on the visitor's side

Section 101, Row 34




Viewed from up Sixth Street (that's Target Center on the left), you can get an idea of how the connection is currently planned. As it stands now, the plaza will extend to that support pillar, from which a stairway will empty to the sidewalk below. If they get their wish, additional support structures will provide a walkway along Target Center which will gradually (without stairs) meet the sidewalk somewhere up near First Avenue.

Work on the pavilion in center.

I saw it at another park...

I have no idea what this is or does, but as gear goes, it's totally boss, man. (Attached to a railing just off of the Trap)


One half of those windows are well-used.

Forbes Field

This is what I was working on while my photo was taken (click to see a VERY BIG version).

Here's a closer look.


The original Candlestick Park


I believe that the truck is parked in one of the curb cutouts which are being installed to facilitate ticket sales and traffic calming.

Gate 3 "Killebrew"


Frost on the pumpkins, snow on the plaza


Then you turn around to this!

Reasonable (if not overly generous) leg room



Click to see the whole page from this 1971 program.

Arizona

The Puckett atrium fireplace is just barely visible at the far left.


Such promise. (Click to enlarge.)

A southpaw?

I love this view of the Basilica.

Eleven flag poles

Glossary
BPM - Ballpark Magic
BRT - Bus Rapid Transit
DSP - Dave St. Peter
FSE - Full Season Equivalent
FYS - Fake Yankee Stadium (see also: NYS)
HERC - Hennepin Energy Resource Company (aka the Garbage Burner)
HPB - Home Plate Box
HRP - Home Run Porch
LC - Legends Club
LRT - Light Rail Transit
MBA - Minnesota Ballpark Authority (will own Target Field)
MOA - Mall of America
MSFC - Minnesota Sports Facilities Commission (owns the Metrodome)
NYS - New Yankee Stadium
SRO - Standing Room Only
STH - Season Ticket Holder
TCFBS - TCF Bank Stadium
TF - Target Field
Selected Bibliography - Analysis

Selected Bibliography - Surveys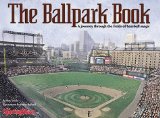 Not a "Third Edition" exactly,
but it replaced the above title
(2000)


Original edition (2000, round)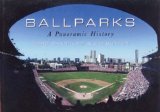 (2004, very large coffee table)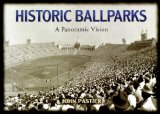 (2006, very large coffee table)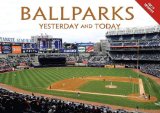 Combines the previous two titles
(2007, medium coffee table)

Selected Bibliography - Nostalgia



Book and six ballpark miniatures
(2004)