Thinking Baseball
March 3, 2013 1:14 AM

COMMENT
Blink, blink. S t r e t c h . . . yawn . . . What? Really?
It's a little abstract, but I hear that there are people actually playing baseball somewhere again. The gloves, bats and balls are out, the jerseys, caps and spikes are on, and the great hibernating bear known as Major League Baseball is gradually awakening once again.
Since TwinsFest, I've had several persistent thoughts about the 2013 Minnesota Twins. The first is that I don't know half of these guys -- including most of the pitchers. This is becoming less unusual, but it does make it hard to connect with the grand past when every year you start with a bunch of unfamiliar faces.
At the same time, since the old faces largely disappointed us, change must be viewed as potential progress -- at least until somebody starts keeping official stats again. Then we'll see.
Second, I'm remembering spring of 1987, but not because of any specific parallels between this year's squad and that one (though they both feature a couple of long-term home-grown stars and only, um, modest expectations of being better than the previous year). No, I'm thinking of that year because this year's team, like that one, will begin the season 22 years removed from the franchise's last World Series appearance.
Somehow the length between 1965 and 1987 seems longer than that between 1991 and 2013 -- a function of my age, no doubt. But 1987 ultimately proved that you never know on opening day who will be left standing at the end of October. The '87 Twins shocked everybody. Could the '13 Twins do the same?
This is the time of year when such questions, even tons of contrary analysis notwithstanding, must be asked and fantasy miracles must be allowed to motivate us as fans.
Getting Serious
Of course, I know what everyone out there is saying. So, let's really think about this.
The Twins front office has only made moves that are likely to benefit the team a couple of years down the road. Any remaining moves between now and opening day -- just a few weeks away (!!) -- aren't exactly going to change the make-up of this club in any fundamental way. Even adding back a HOFer for the bench isn't going to change that much. Right now, we pretty much know who we're going to be watching this summer.
But where does that leave us? And by 'us', I mean people like you and me who see the Game as the thing much more than the Win. This is not to say we don't like to win. We certainly like to win more than we like to lose. But we can enjoy -- and have enjoyed/endured -- watching the game being played even when the hometown team isn't all that good. One thing that will certainly still be true on April 1 is that, on any given day any major league team can beat -- or even trounce -- any other major league team.
So, the questions: How much do we watch? How much do we care? How much do we pay? And, just because we're all ballpark geeks here: How much does just being able to go out to a beautiful ballpark figure in to the equation?
When I get depressed about the Twins roster, I think about these things. And right now, I'm depressed about the Twins roster.
My wife became a Twins fan while we were dating in 2001. Her fandom was sealed about the time we got married in 2002. Pretty good place to start, eh? She really has no idea what the 70s, 80s, and 90s were like for Twins fans. I tell her that, with history as a guide, it could be a decade before we get the opportunity to lose to the Yankees again in the playoffs, and our kids may have kids before the TCs bring home another World (Series) Championship.
But she doesn't believe me because that hasn't been her experience. She always thinks, when the new season starts, that the team has a chance, that the Twins will figure out a way to win. And her "has a chance" isn't like yours and mine (meaning, mathematical), but she thinks they really have a chance and will figure out a way to win -- much more like little kids imagine it -- with a mental image of Drew Butera catching strike three of the last out in the ninth inning of game seven and then running and jumping into the arms of Kevin Correia, all on a beautiful, warm October evening at Target Field.
Truthfully, she's in a better position than you and me.
We know that we have to temper our expectations. If we don't want to be crestfallen come Jun-- er, September, we won't set our expectations above those of the professional forecasters. We'll expect the Twins to lose 95 games and pull up last in the AL Central. Anything better than that will be a welcome relief. (For her part, Victoria doesn't get too wrapped up in all the losing. When they don't win, even though she thought they might have, she basically just shrugs and smiles. It's just baseball, she might as well say. Did I mention that she's in a much better place about this than most of us?)
But we also have to make decisions about our attendance and ticket purchases (she really does not; she'll probably only go to one game all season, and only if she has the free time to spare). So there's really something at stake for us.
I'm not going to drag out the suspense here. I'll be attending games at roughly the same pace as recent years, and it'll be based way more on my availability than on the team's performance. I've worked my way up to about a dozen games per season, and I'll probably get to that many this year. And I'll probably sit in roughly the same sections and spend roughly the same amount on concessions and souvenirs.
I bet the Twins are counting on a few fans like me, and I'm confident that they'll have more than a few. Despite our reputation as bandwagon fans, I think the reality is that we're way more loyal -- as a whole -- than some other places. Dave St. Peter has widely stated that the team experienced an 80% renewal rate on season tickets (19K FTEs) and the advertisers reupped at something approaching 90%. These types of numbers are almost unheard of in professional sports franchises with two terrible seasons in a row. (Things are not like this in Miami.)
It seems that fans in other markets are far more willing to punish teams for lackluster performance than we are around these parts. So we look good, right?
Well, it turns out (see Scorecasting: The Hidden Influences Behind How Sports Are Played and Games Are Won) that punishing teams financially is actually one of the best ways to motivate them to get better. When wins don't directly and dramatically affect the bottom line, the incentives to improve are short-circuited. Do you wonder why the Cubs haven't won a World Series since the Harding administration? It's at least partly because fans still go out to Wrigley Field even when the team stinks. (Note to the Ricketts family: Don't use this argument when lobbying for funds to renovate the dump! "We want to fix up Wrigley so fans keep coming even when we suck.")
That's part of what makes the new cable TV deals so scary. This is nothing new, but it appears that overall market size is now going to have a much greater affect on each team's bottom line than anything as parochial as success on the field. We could see a new era of competitive imbalance which puts the 90s to shame.
But now, in the first week of March, is not the time to obsess about such things. Now is the time to get ready for some baseball.
To that end, Vic and I have been rewatching the Ken Burns mini-series, I've picked up a few new books about ballparks (imagine that!), and I've printed out my 2013 Twins schedule and started marking in the dates. (You can print out your very own BallparkMagic 2013 Schedule here.)
It looks like I'm not buying the 2013 Baseball Prospectus because it appears, from its online preview, to be a pale and stiff descendant of the snarkier and vastly more entertaining editions of years gone by (the last really good one was, I think, 2005). If you can recommend an alternative, I'd sure appreciate it. (I'm not looking for printed stats or fantasy projections. More the narrative descriptions of what happened within each franchise and division.)
I'd be lying if I said that I feel the same giddy-up about the Twins that I did a couple of years ago, but they're still my team. They still promise to provide me with some sort of awesome narrative this summer, and will still suck up a fair amount of my disposable income.
After all, Joe Mauer is going to need a good nanny, and I feel like I must do my small part.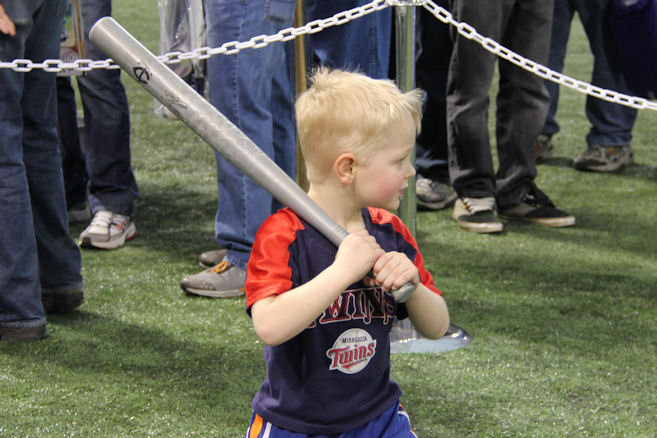 C'mon! Let's play already!
Comments
To utilized enhanced comment features, please enable cookies in your browser.
---
This page was last modified on March 3, 2013.
"You talk about the magic, the aura, but what really makes a stadium is the fans. Concrete doesn't talk back to you. Chairs don't talk back to you. It's the people who are there, day in, day out, that makes the place magic."
– Bernie Williams
Explore the Site
Here are 50 images chosen randomly from the 3046 found on this site. Click the image to be taken to the original post. A new list is created every 10 minutes.

Now, THIS is just some guy who appears to be hanging out on the LRT tracks talking to himself.

These two sections are within a few feet of one another.




Glare from the IDS never looked this sweet. (Photo by Jared Wieseler)


Knothole non-view #2

Go get 'em, boys!


Looking north (toward Fifth Street and the LRT station).


Artist at (very painstaking) work

The bases for the player statues have been recently upgraded.

Bassett Creek's original path (Source: Metropolitan Design Center)

Terrace Level

Also viewed from the B ramp, that's the upper deck in left field.
Looking up toward Seventh Street.
You write the caption...

Delmon Young getting warmed up

Harmon is visible (barely) at the very center of the crowd.


Also from the same lobby, other window, a view which will clearly disappear before too long...

Bassett Creek's path through the ballpark site (Source: Minneapolis Public Library)

"I've never seen them do that before," said a Metropolitan Club waiter as I snapped this picture.

Photo by Tyler Wycoff
Moonyball

The base of the old Met Stadium flagpole. (The plaque refers to the "Flame of Freedom" and not the origin of the pole.)


Love the lighted, translucent panel

There's the opening through which the groundskeeping equipment will emerge (and disappear).

The entrances are all the way around on the other side.

This is also the promenade, where the first indications of the final texture of the walkway can be seen. This layer of concrete is going on top of gravel (as has been done over on the plaza).


Skyline to the left of me, jokers to the right, here I am, stuck in the outfield with you... (click to enlarge)

I was surprised at how close those upper deck seats seem. From the plaza, you feel like you can reach out and touch them. It really adds to the impression of overall compactness.


Looking from the middle of the third base side back toward the entry door

TCF Bank Stadium (click to enlarge)

A sharp-eyed reader caught me trying to make the best of a bad situation with my SP-570UZ on Sunday afternoon


New Downtown Minneapolis Public Library (Source: RP)


Mauer steps in for the first time.




Glossary
BPM - Ballpark Magic
BRT - Bus Rapid Transit
DSP - Dave St. Peter
FSE - Full Season Equivalent
FYS - Fake Yankee Stadium (see also: NYS)
HERC - Hennepin Energy Resource Company (aka the Garbage Burner)
HPB - Home Plate Box
HRP - Home Run Porch
LC - Legends Club
LRT - Light Rail Transit
MBA - Minnesota Ballpark Authority (will own Target Field)
MOA - Mall of America
MSFC - Minnesota Sports Facilities Commission (owns the Metrodome)
NYS - New Yankee Stadium
SRO - Standing Room Only
STH - Season Ticket Holder
TCFBS - TCF Bank Stadium
TF - Target Field
Selected Bibliography - Analysis

Selected Bibliography - Surveys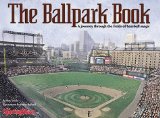 Not a "Third Edition" exactly,
but it replaced the above title
(2000)


Original edition (2000, round)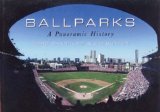 (2004, very large coffee table)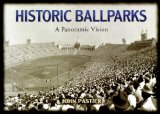 (2006, very large coffee table)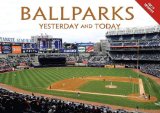 Combines the previous two titles
(2007, medium coffee table)

Selected Bibliography - Nostalgia



Book and six ballpark miniatures
(2004)