Yes, I Want a Stadium, But...
...here are 5 reasons I would vote against the current plan
May 5, 2012 3:32 PM

COMMENT
If you're a Vikings fan pining away for a new stadium it may be a foregone conclusion that you want the Legislature to pass the current plan when they convene on Monday.
At the very least, we can say that the Vikings want everybody to vote yes, as does the Governor, the Mayor of Minneapolis, and probably others whom you may or may not know (lobbyists, fan groups, certain lower-profile legislators, a few business leaders, etc.).
But before casting your vote, it's time to look hard at what is being proposed and try to decide if it really is either A) an acceptable solution for this problem, or B) really a necessary step right now.
Frankly, as much as I want a new stadium, and as much as I want this whole mess to be over, and as much as I want the Vikings to be locked up for another generation of fans, I would not be able to vote for the plan as it's currently formulated. And it's not even close.
So, here is one fan's list of the five reasons that I would vote against the current plan, and hope sincerely that it fails on Monday.
1. The Wrong State Financing Model
To me, it's not enough to just come up with some plan for funding a project of this size. Just any old plan may work on a smaller scale, but stadiums easily represent some of the largest projects governments ever undertake. Having the right plan is essential. What we have in front of us essentially represents the quintessential just any plan.
The current plan funds the stadium with new revenues from a massive expansion of charitable gaming.
Imagine if such an expansion of gambling had been proposed without any attachment to a stadium. How would it have been received? Frankly, I think it would have been politely dismissed without very much consideration. Without a compelling reason to go after such revenue, cooler heads would easily recognize the waters into which they are wading.
Revenue sources which target the most vulnerable in society usually don't get very far unless there is some sort of desperation for the governmental income. Such desperation is usually all it takes to get even the anti-tax types to accept semantic diversions ("user fee" or "gambling revenue").
Well, make no mistake: this very much is a tax increase. And it targets gamblers, especially casual ones.
Philosophically, it's easy to get beyond some of the objections to gambling increases. Gambling is often understood as a "voluntary" and "recreational" activity, thus whatever revenues it generates are essentially free money.
But gambling expansions have widely-acknowledged social consequences and monetary costs. So my first objection to this funding source is the lack of acknowledgement of these costs in the plan. Gambling increases generally require equivalent expansions of the services provided to those for whom gambling is neither "voluntary" nor "recreational".
Second, because the plan relies on two new media for gambling (electronic pulltabs and tip boards), a reasonable question must be asked about the revenue projections being offered. It may very well be that the projections used to support this bill are accurate. But support given for those numbers is slim at best, relying heavily on vague notions or "younger players" and "reduced costs" -- along with a restructuring of the taxes paid by the sponsoring organizations, itself rather nebulous in its effects.
It must be admitted that, in the shadow of a Vikings stadium, these massive changes have not been duly considered. It could be that, after such consideration, they might find a majority of supporters, but right now that is not exactly on the radar. Without full understanding of the ramifications, legislators are voting in the dark.
In short, the state financing model is ill-advised, unvetted, only lightly understood, and certainly highly speculative. To support a 30-year obligation with this would be socially and fiscally irresponsible.
2. The Wrong Local Financing Model
Finding the right local partner is essential to funding a project of this scale. That partner not only has to be willing, but must have the fiscal resources available to make the commitment. In addition, a local partner must present a clear plan, without complicating conditions which muddy the project financing. Some would say that expecting this from a government entity is asking too much. I would disagree.
In the current plan, the city of Minneapolis proposes redirecting a variety of local sales taxes from support of the Convention Center to support of both a new Vikings stadium and the increasingly antiquated Target Center.
This plan's biggest problem is that it redirects a local tax toward sports facilities in direct contradiction of a charter amendment enacted over a decade ago, intended specifically to prevent what this plan is trying to do. Despite all of the semantics being employed, and lawyerly (though carefully "verbal") opinions, the intent is clear: A tax which currently benefits the city of Minneapolis is being reassigned to construction of a new stadium. Whether this violates the letter of the amendment is irrelevant because it clearly violates the spirit.
Beyond this, the question of whether Target Center should be updated and its financing model changed, while a good one, is inappropriate to meld with the question of how to build the Vikings a new stadium. It deserves its own debate and solution. In this way, the inclusion of Target Center appears to be an attempt to solve a large problem as if it were a footnote.
Finally, the Convention Center is an essential asset to the Twin Cities community. Its funding should remain secure into the next generation. It is likely a mistake to believe that there are even any "excess revenues" far down the road on these taxes. Costs will increase. Maintenance cannot be stopped. Expansion or replacement will likely become a necessity. Were that funding to be removed, it simply opens another problem issue for the city of Minneapolis.
It's just not acceptable to solve one problem by creating another of comparable size (even if it will be on a different Mayor's and City Council's watch).
3. The Wrong Ownership Model
Truth is, this provision in the bill has barely been mentioned in media coverage of the stadium debate. But it has ramifications which should be considered.
The current plan would create a new "Stadium Authority" to collect revenues, bring about design and construction, and ultimately own the new stadium.
If this sounds familiar, it's because the design and language were lifted largely from the plan which built the Twins stadium and created the Ballpark Authority.
The Ballpark Authority has shown itself to be a highly functional landlord for Target Field, and now has the experience of its construction under their belt. There is quite simply no reason to create yet another authority, peopled with yet another set of political appointees, and with no experience to shepherd this project.
Expanding the existing authority not only saves money, but it builds on knowledge gained from the earlier process.
And it is worth at least a conversation to see if there might not be significant gains to be had from combining construction and management of all such facilities into one governing body, perhaps even one with the power to establish funding mechanisms for future expansion, upkeep, and replacement.
4. The Wrong Location
The location of a stadium changes the shape of a community. It is essential that such massive facilities be sited with clear vision and frank acknowledgements about what they require, can benefit from, and can bring to a location.
The current plan reuses the Industry Square site at Fifth and Chicago, the site of the current Metrodome.
Given the long disdain by the local community for the Metrodome and its site, it would seem almost redundant to list yet again its disadvantages. With antiquated infrastructure connections, insufficient and inconvenient parking, and an utter lack of support for its function among the surrounding structures, these disadvantages would seem quite obvious to even a casual observer.
A new stadium on this site would likely suffer the same problems as the old one. There is a name for doing the same thing over and over and expecting different results.
In addition, several entities have come out against the site, including the Downtown Council and some members of the Elliot Park neighborhood group (albeit with caveats regarding the actuality of redevelopment).
Essentially, without a stadium, the Metrodome site represents a massive redevelopment opportunity with potential benefits to a corporate partner, or housing advocates, or the medical community, or even the University of Minnesota. The possibilities for significant economic and community enhancement are numerous. That area of downtown has been guided toward a much more residential character over the past decade, and the simple size of the parcel makes it a plum opportunity for reimagining.
With a stadium, the site remains an urban island, perhaps even accentuating that identity since the current schematic calls for an even greater separation between the facility and the downtown core. Building a new stadium there would be a barrier, and not a boon, to renewal.
Discounting reasons against the site, there are precious few reasons for the site. Placing a new stadium there does not represent "redevelopment" but rather "continuation". It would be the extension of a major urban planning mistake into yet another generation.
5. The Advantages of Waiting Outweigh the Disadvantages
The Vikings are part of the fabric of our state. They are integral to our Sunday afternoons for roughly half of the year, and remain in our collective consciousness far beyond the 60 minutes of weekly play. They play a sport that we collectively love, and we show it by giving them our money again and again.
And to the latter, we must acknowledge that they are also a major corporation, with profit motives above all else. While this does not argue for their treatment as just any other corporation, their business position must be considered when making a decision of this size.
The ongoing, fear-based motivation of "the Vikings will leave" has turned especially hollow. Throwing around the epithet "L.A. Vikings" is even more so. Widespread analysis of the Vikings' position relative to Los Angeles, the league, the other owners, and the stadium discussion, indicates that the Wilfs would be highly ill-advised to consider a move now, and the league is ill-positioned to allow it anyway. Perhaps it goes without saying, but there is no new stadium or sweetheart deal awaiting them somewhere else.
This will not always be the case. There will come a point where a sufficient deal will materialize somewhere else, and conditions will be very different. It is without question that such a moment will come if Minnesotans do not solve this problem. But it is equally without question that such a moment is not happening right now.
Any pressure to vote for this bad plan now is thus relieved. There will be another round, and another opportunity to get a financing plan that is both sufficient and responsible. (To those who argue that no plan for a professional football stadium could ever be responsible, I would say, "That battle is already lost. We want the Vikings to stay, and we're willing to pay. Other things that might matter, simply don't.")
This does not mean that the Legislature should hold a stadium hostage. It will come as no surprise that the outcome of stadium discussions around the country is almost always a new stadium in the home town of the team. Conventional wisdom is that the same thing will happen here.
It will be clear to anyone who has followed local stadium dramas of the past decade that other, better opportunities can be found. After a breather for everyone, good faith discussions must resume, and new financial opportunities must be conceived, uncovered, explored, discussed, vetted, and ultimately selected. The Vikings will need to find a new local partner.
Though it would have been my preference to solve the stadium problem this year and save the expenses associated with waiting (among them financing), the plan as it is currently formulated is not only potentially insufficient, it is rather irresponsible and decidedly ill-advised on many fronts.
I would vote against it, and encourage legislators to do so. Then they should prepare immediately to try again with the benefit of this experience.
Comments
To utilized enhanced comment features, please enable cookies in your browser.
---
This page was last modified on May 5, 2012.
"You talk about the magic, the aura, but what really makes a stadium is the fans. Concrete doesn't talk back to you. Chairs don't talk back to you. It's the people who are there, day in, day out, that makes the place magic."
– Bernie Williams
Explore the Site
Here are 50 images chosen randomly from the 3044 found on this site. Click the image to be taken to the original post. A new list is created every 10 minutes.


New Concept Drawing - No Roof

Now from the inside looking at the same area.

This is a background image extracted from one of the blueprint pages. It's essentially a schematic of the park (Terrace Level). In it you can see the shape of the various seating areas (to a certain extent).

Ullger warms up.
First, an overview. The base of the plaza here will meet the base of Sixth Street at Second Avenue.





Sue Nelson, and her organ, in one of the Twins Pubs



This is the area above the pro shop, with some new support structure

A spot that's always full!

"Hey, Ma, it says here we go in at gate 34. Must be all the way around on the other side!" Seriously, though, this is a really inspired idea.

Here's another view up Sixth Street toward where the plaza will meet First Avenue (it will hug Target Center all the way).

This little item stands just to the south of the site, where the volleyball courts used to be. It has to be related to exterior finishing elements, which means this is the first glimpse of the actual stone to be used. Very buttery.

August 2001 (a month later we were engaged)

Special guests in the trees!

At one point, we thought these windows might represent one of the so-called knotholes. But nope. Nothing to see here. (Nearest I can tell, there will be no view of the playing field whatsoever from the Seventh Street sidewalk.)

From the roof of the B ramp, you can see just how futile it will be to get a glimpse of the action.

Thome steps in.

One of those funny little sections above the entrance stairs

Awesome seat. Awesome sun. Awesome hitter. (Photo by Tony Voda, courtesy Jared Wieseler)



I meant to include this shot the other day. It's the new LRT bridge being built next to the remaining half of the Fifth Street bridge. The new half is almost TWICE the width of the portion torn down. And the other end runs right into a HERC administration building! (Click to see the view from nearly the same spot about 85 years ago.)

Here's a quick look into the layout of the Metropolitan Club.


A view from up (and in) the street.
Looking down what was Third Avenue, and will be a freeway entrance ramp beneath the outfield stands.


Work going on under the steel.

This is an angle I have not used very much, from the top of the Fifth Street ramp. Because the wall is so tall (forget about watching a game from here for free -- OK, maybe with a step stool) I have to hold the camera up over my head and just snap, hoping I get something good. Here I did. This view then looks to the southwest.


A view straight on of the Pro Shop area and ticket windows (just barely visible). The piers you see beneath the plaza are already almost completed (see final photo).

Another piece of the neighborhood puzzle: the Northstar platform.



I know you've seen these, but is there a better finishing touch anywhere else in baseball? I know not one.

Noah is checking out the ample leg room and truly exemplary sight lines.


TC meets the Mayor (Photo by Jeff Ewer)

Time to paint those supports Vikings-purple.

This maze of scaffolding is something you'll probably never see again.



Click to enlarge.
Glossary
BPM - Ballpark Magic
BRT - Bus Rapid Transit
DSP - Dave St. Peter
FSE - Full Season Equivalent
FYS - Fake Yankee Stadium (see also: NYS)
HERC - Hennepin Energy Resource Company (aka the Garbage Burner)
HPB - Home Plate Box
HRP - Home Run Porch
LC - Legends Club
LRT - Light Rail Transit
MBA - Minnesota Ballpark Authority (will own Target Field)
MOA - Mall of America
MSFC - Minnesota Sports Facilities Commission (owns the Metrodome)
NYS - New Yankee Stadium
SRO - Standing Room Only
STH - Season Ticket Holder
TCFBS - TCF Bank Stadium
TF - Target Field
Selected Bibliography - Analysis

Selected Bibliography - Surveys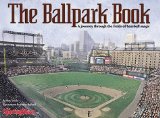 Not a "Third Edition" exactly,
but it replaced the above title
(2000)


Original edition (2000, round)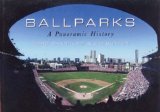 (2004, very large coffee table)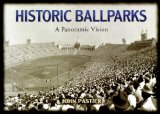 (2006, very large coffee table)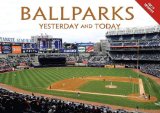 Combines the previous two titles
(2007, medium coffee table)

Selected Bibliography - Nostalgia



Book and six ballpark miniatures
(2004)