A Whiff of Baseball
TwinsFest 2010
February 1, 2010 2:01 AM

COMMENT
There is a glimmer of hope.
Though the sun barely gets above the treetops, and the temperature can barely heave itself into double-digits, and everybody has gone just a little stir crazy, baseball is now officially on the horizon.
That's the desired effect of TwinsFest, I've come to believe. It's not so much about learning new things or buying stuff or getting the big contract questions answered. It's about being reassured that the game is only resting beneath the snow, about to roar back to life like Volcanus Rex banishing King Boreas once again.
The event itself looks a little like it's due for a reboot, and describing it as a "flea market" does capture some of its essence. But if you know that going in, you can set it aside. I, for one, was pumped up in advance by seeing Clyde Doeppner's enthusiasm clearly on display during a Friday appearance on KSTP.
Clyde, who was once merely a Twins superfan and uber collector, is now employed by the organization as "curator" of their collection. They could not have made a better choice.
And now for those words we all long to here: Pitchers and catchers report on February 21. That's three weeks from today!
Again, Metrodome?
One thing I discovered is that TwinsFest is much more difficult to enjoy with a toddler in tow. This is not the fault of the event, of course. Truman (18 months), bless his heart, wanted to be pretty much anywhere but in his stroller, and I got some first-hand experience with that stuff that flies up whenever a ball hits the turf.
In fact, after rolling around on the turf for about one second, he was completely covered in these black plastic flecks which appear to serve only the purpose of attempting to further the unsuccessful illusion of real grass. Since static electricity makes them adhere aggressively, it took me about 10 minutes to brush them out of his hair and clothes, and I was still disposing of them several hours later when it was time for his pajamas.
The turf itself looked to be in pretty worn shape, surprising given its relatively young age, but it might as well be a metaphor for the event. Let's face it: A lot of the things you might really want to see or do have long lines, some of them needlessly. And because the whole thing doesn't change much from year to year, you're kind of left hoping for a random player sighting (which did not happen to us).
The Twins may not be interested in a complete reboot, but here are a couple of ideas which might improve it a little.
1. Tickets for Autographs - Sell them in advance, maybe even online, to guarantee that everyone with a ticket will get an autograph. Then put times on them (like they do at museums, in 10 or 15-minute increments) which tell people when they have to show up. Miss your time and you're out of luck. No more long snakes of people standing for hours on the concourses instead of enjoying the rest of the event. (The stages for prospects seem to work fine as is.)
2. History, History, History - One of the funnest parts of the event is the display from Cooperstown. If it could be bigger, it would be even better. But the Twins now have their own curator, and they should have a HUGE area dedicated to displays of team memorabilia that maybe hasn't ever been seen. That would be worth the price of admission right there. (We didn't get to see Clyde's display this year, so I don't know just how big it was. But nothing would be TOO big here.)
3. Freebies - We got the program as we entered, and I picked up a CD-ROM of prices for facility rental at Target Field, but there wasn't much else to be found -- at least not on the path that we traveled. Keychains. Magnet schedules. Scorecards. Promo photos. Last year's magazines and media guides. Baseball cards. Maybe some of that other leftover junk that would otherwise go on a rummage sale. Baseballs. Wouldn't it be cool if players handed out promo TwinsFest baseballs as they passed from one area to another? Or maybe game tickets?
4. Vendors - I saw one guy selling soda, but like so many other times at the dome, there wasn't a hot dog vendor anywhere to be found. TwinsFest isn't a game, but the more game atmosphere you can create, the better. (We did enjoy the 2-for-1 deal on hot dogs at the food court. $3.50 for 2 dogs!)
Like I said, the event is just about getting a whiff of baseball in the dead of winter. But some little things could spruce it up a bit.
Wind Veil
I promised a closer look at the wind veil, then realized that I don't really have much to say about it. So here's a new video and a few detailed images. The panels do appear to be akin to the size of a baseball card, and the whole thing kind of looks like it's made out of Tinkertoys up close...
Ticket Lottery (Don't Get Your Hopes Up)
Finally, since this was a source of some long discussion, I just want to bump some quick calculations I did in the comments yesterday to get an idea of just how a stadium that holds nearly 40,000 people could only have 1,000 tickets available for the opening day ticket lottery. It's actually not that hard to comprehend.
Media accounts have said that the Twins have sold somewhere near 20K full-season equivalents (FSE). Now this is NOT 20K actual people, of course. It's MORE than that.
In fact, if each of those 20K FSEs was actually made up of people on the 20-game plan (and hypothetically there were no 40-gamers or full season folks at all), there could be as many as 80K actual season ticket holders (that's 20K seats x 4 20-game STHs for each seat).
This means that the actual number of PEOPLE holding season tickets in one form or another must be somewhere between 20K and 80K. Just where it falls exactly between those two extremes is not accessible to us, but that number is important because of what the Twins plan to do with opening day tickets.
The full season folks already have tickets to opening day, of course. And it sounds like the Twins are going to offer opening day tickets to anyone who bought their 40-game or 20-game plan before a certain arbitrary deadline. I'm not sure what that deadline is, but they've set one, and it's already passed.
Now I'm going to make up some numbers, just for the sake of argument, to show how it's possible to have only 1000 tickets available for a public lottery. These are MADE UP NUMBERS!
Let's say that half of the 20K FSEs are full season folks. That's 10K people that already have tickets to opening day.
That leaves 30K tickets remaining.
Now let's say that half of the remainder, or 5000, FSEs are 40-gamers. That's 10K people. Of those, let's just say that 90%, or 9000, bought their packages before the arbitrary cutoff date and will be offered, and likely take, the opportunity to purchase tickets to opening day.
That leaves 21K tickets remaining.
So that would make all of the remaining 5000 FSEs 20-gamers. That's 20K people. And let's say that 80% of them bought before the deadline and will get the chance to buy opening day tickets. That's 18K more tickets sold.
That leaves 3K tickets remaining.
Some tickets will go to players, dignitaries, friends, group sales, etc. Could that get to 2000 tickets? Sure.
That leaves 1K tickets remaining for the lottery.
To summarize:
10,000 81-game plans (10,000 FSEs) = 10,000 OD tickets
10,000 40-game plans (5,000 FSEs, 90% eligible) = 9,000 OD tickets
20,000 20-game plans (5,000 FSEs, 80% eligible) = 18,000 OD tickets
TOTALS
40,000 OD tickets available
-37,000 OD tickets used by 40,000 STHs (20,000 FSEs)
-2,000 Friends/Dignitaries
=======
1,000 OD tickets remain
Now, I MADE UP these numbers just to show how it's possible to get to only 1000 tickets available for the lottery. You could tweak these numbers and come up with scenarios where there are LESS or MORE available. But you get the idea.
You can also get a sense from this example just how difficult it is for the Twins to figure out what they'll have available. They've certainly done this calculation with the real numbers, and it appears they are telling their reps to say that 1000 is the magic number.
But they won't know for sure until all STHs have purchased up to their limit and all the friends and dignitaries have been identified. That means it will be a while before even THEY know for sure.
Meanwhile, they've got all of Twins Territory clamoring for these tickets...
Hope this helps.
A Word of Thanks
I want to extend a special word of thanks to all who have made generous donations to support this web site since I first put up the Donate button. As promised, I used those donations to offset the need for pay-per-click ads to pay the bills, and banished those ads for as long as I could. I will continue to do the same in the future for any and all donations received.
Next up, more stragglers from recent photo trips.
Comments
To utilized enhanced comment features, please enable cookies in your browser.
Hide Facebook box
---
This page was last modified on February 1, 2010.
"You talk about the magic, the aura, but what really makes a stadium is the fans. Concrete doesn't talk back to you. Chairs don't talk back to you. It's the people who are there, day in, day out, that makes the place magic."
– Bernie Williams
Explore the Site
Here are 50 images chosen randomly from the 3037 found on this site. Click the image to be taken to the original post. A new list is created every 10 minutes.


Uh oh. A code of conduct. Clearly posted. I'm not gonna mention any names, but you know who you are... (Click to enlarge.)


This terrible picture shows the netting in place through a knothole on Fifth

Work in progress.


Emergency access viewed in context

A view into the Legend's Club


Work has begun on the plaza, and the activity has started to impact I-394 traffic.




A peek through a tiny gate.

Some baseball legends (and Ron Coomer)
The Hrbek gate is directly below. It's a lively place after a game.

No admittance -- yet! Note that you can see the seating bolts which are in place already.


Shibe Park

Looking up toward Sixth Street.
This is the plaza as viewed from the A ramp.




Limestone still dominates the Seventh Street walkway from a pedestrian point of view. But brick take over as you move upward -- a concession to cost, no doubt.

Just one lane of traffic and a couple of feet between the fence in right-center and the wall of the parking ramp!

Dan Kenney provided this alternate shot of a walkway behind the view level

Row indicators are spray-painted with stencils over rust and peeling paint.


No offense, TC, but you're pointing exactly the wrong direction if you want people to use the ramp opening to your right...

Seals Stadium

This design has a rather generic quality to it, but they appear to have considered the B garage. Though it isn't part of the model, they've clearly left room for it.

Steps going up at Gate 29/Carew

Here's the barricade in context at the end of the walkway


Looking down Sixth Avenue toward the plaza





New Concept Drawing - No Roof


This would be easy to miss, but I found it on a cart located directly behind the Batter's Eye seating on the upper concourse in center field.

Up inside the circulation building. (That's the LRT platform visible through the windows.)



Rich Pogin (left) and Bruce Lambrecht (Source: Skyway News)

This was from January 19, 2007, when it looked like wonderful things might never happen here.

Now, THIS is just some guy who appears to be hanging out on the LRT tracks talking to himself.
Glossary
BPM - Ballpark Magic
BRT - Bus Rapid Transit
DSP - Dave St. Peter
FSE - Full Season Equivalent
FYS - Fake Yankee Stadium (see also: NYS)
HERC - Hennepin Energy Resource Company (aka the Garbage Burner)
HPB - Home Plate Box
HRP - Home Run Porch
LC - Legends Club
LRT - Light Rail Transit
MBA - Minnesota Ballpark Authority (will own Target Field)
MOA - Mall of America
MSFC - Minnesota Sports Facilities Commission (owns the Metrodome)
NYS - New Yankee Stadium
SRO - Standing Room Only
STH - Season Ticket Holder
TCFBS - TCF Bank Stadium
TF - Target Field
Selected Bibliography - Analysis

Selected Bibliography - Surveys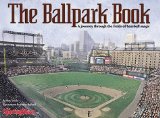 Not a "Third Edition" exactly,
but it replaced the above title
(2000)


Original edition (2000, round)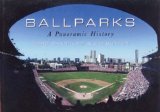 (2004, very large coffee table)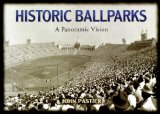 (2006, very large coffee table)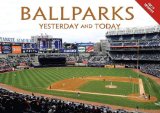 Combines the previous two titles
(2007, medium coffee table)

Selected Bibliography - Nostalgia



Book and six ballpark miniatures
(2004)